Throughout "Room," Brie Larson didn't get much of a chance to glam up. But on the cover of Elle's March 2016 issue, she's in full glam mode with an enigmatic pose and super-intriguing look in her eye.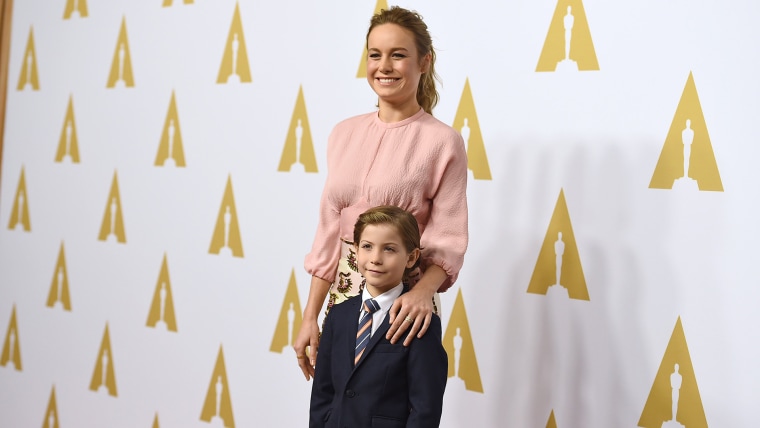 It was so intriguing that when her co-star Jacob Tremblay (who played her son Jack in the film) saw the magazine, he couldn't help but strike the same pose.
"Best magazine cover I've ever seen!" he wrote in the caption.
MORE: 'Room' star Jacob Tremblay steals the show at Oscars luncheon — and everywhere else
Larson hasn't yet responded to Tremblay's comment, though she did post the cover herself, quipping, "I don't know who this girl is on the cover but she seems fairly normal in a 'I'm-on-the-cover-of-a-magazine' way."
Nine-year-old Tremblay has been charming us with his fun social media feed for weeks now, particularly all the photos he takes with stars. Here's one more we couldn't resist adding.
As he wrote, "#LadyGaga is amazing!"
MORE: 'Room' star Jacob Tremblay accepts Critics' Choice Award with adorable speech
We think Tremblay is pretty great, too!
Follow Randee Dawn on Twitter.