Jacob Tremblay just won best dressed at the Oscars with his epic "Star Wars" accessories.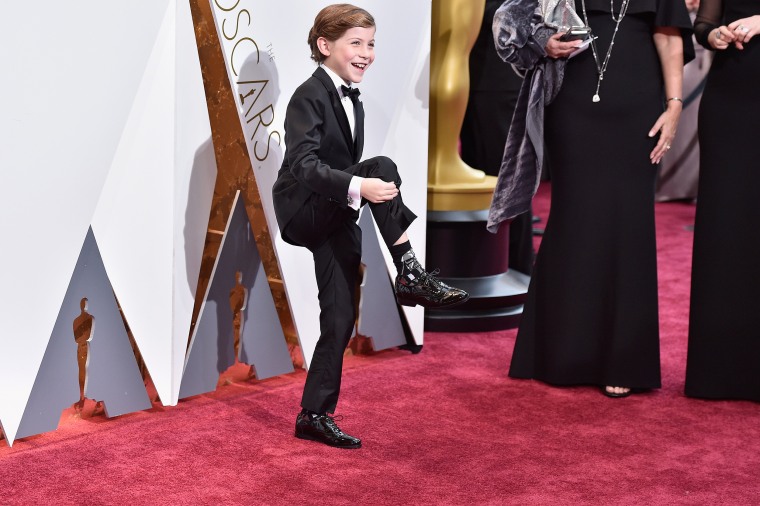 Sporting one of the smallest Armani suits to ever grace the Academy Awards red carpet, the 9-year-old "Room" star lived out every boy's dream with his Millennium Falcon cufflinks and Darth Vader socks.
RELATED: 'Room' star Jacob Tremblay steals the show at Oscars luncheon — and everywhere else
"It's pretty cool. I added some stuff because an interviewer named Ben [Mulroney] gave me cufflinks and I'm wearing Darth Vader socks," Jacob said on the red carpet, while showing off his awesome socks.
He's met some of the biggest stars in Hollywood, but still appeared starstruck when R2-D2, BB-8 and C-3PO came on stage.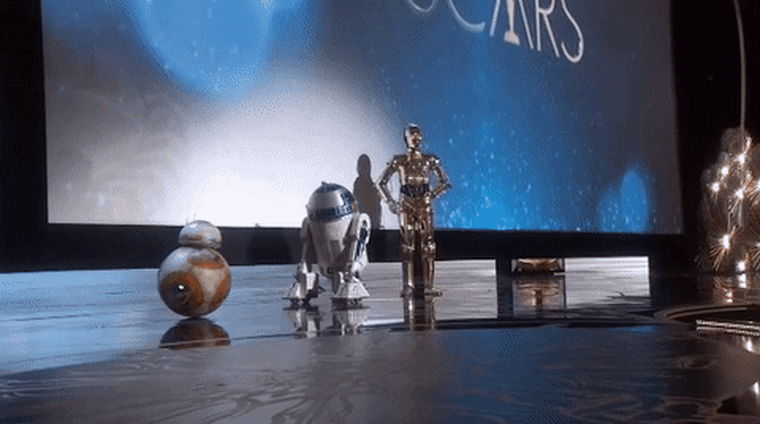 He was even more excited when he met the real life Poe Dameron, aka Oscar Isaac, at a Golden Globes after party and even got to have a lightsaber battle with him.
RELATED: 'Room' star Jacob Tremblay strikes a pose, imitates Brie Larson's Elle cover
He also revealed that he keeps his Critics' Choice award next to his Millennium Falcon model.
Keep on being adorable, Jacob!