Viewers keep tuning in to see the drama unfold on FX's popular miniseries, "The People v. O.J. Simpson." But some of the real people who lived through the tragic events that inspired the show aren't among them.
In fact, the family of Ron Goldman, the man who was killed alongside Nicole Brown Simpson in 1994, now wishes there was no miniseries to tune into at all.
"People are [saying], 'Oh, the acting is riveting,' and 'This is such a great plot line.' And I'm thinking, 'These are murders!'" Ron's sister, Kim Goldman, told Steve Harvey in an interview to air on his show Tuesday. "It's very confusing to us because this is not entertainment."
It's more than just confusing for the Goldmans — it's painful.
"The show just ripped the Band-Aid right back off, poured some gallons of salt on it," she said. "And they're gonna pull the Band-Aid off and leave us to be."
MORE: 20 years later, Marcia Clark blames herself for O.J. Simpson verdict: 'I always do'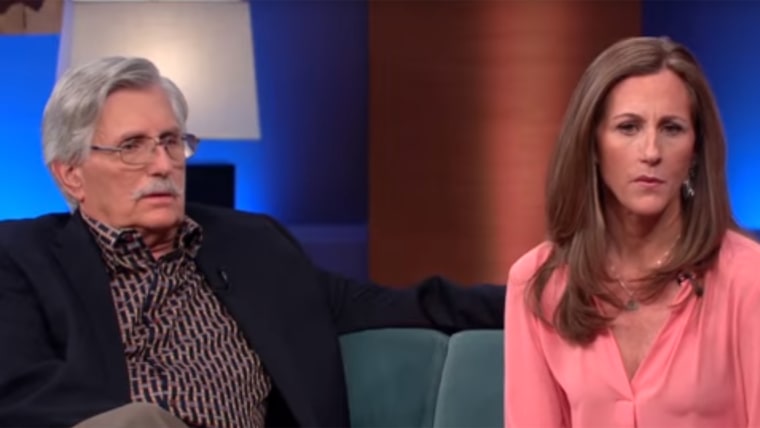 According to victim's father, Fred Goldman, the entire focus of the FX hit is wrong.
"They've concentrated so much on the attorneys' side of it," he said. "Ron and Nicole appeared as dead bodies in the beginning and that's it."
The family's biggest fear now is that the made-for-TV version of the real-life tragedy is what will be remembered by many.
"There's gonna be a whole generation of people who never knew anything about this trial, that will see this series and take it as gospel, when in fact it won't be," he went on to say.
Another prominent figure in what became known as "the trial of the century" was O.J. Simpson's houseguest, Kato Kaelin. He also sat down with Harvey to express his problem with the televised retelling of events.
"I think there's a lot of inaccuracies," he said. "Not many people know that I was Nicole's friend, much more than O.J.'s. I became friends with Nicole, and the kids — Justin and Sydney — and it was a relationship of pure friendship."
MORE: Ron Goldman's sister Kim furious over O.J. TV series: 'My brother was a hero'
TODAY reached out to FX about the comments made by the Goldman family. The network declined to comment.
Follow Ree Hines on Twitter.