Selena Gomez went off road when she hitched a ride with James Corden for the latest installment of Carpool Karaoke.
In fact, she took the "Late Late Show" host out of the car altogether — and out of his comfort zone — for a bit of Roller Coaster Karaoke.
After warming up in the standard ride with her single "Same Old Love," Gomez decided a thrill ride was the way to go for a duet version of her 2013 hit "Come & Get It." But Corden wasn't too thrilled.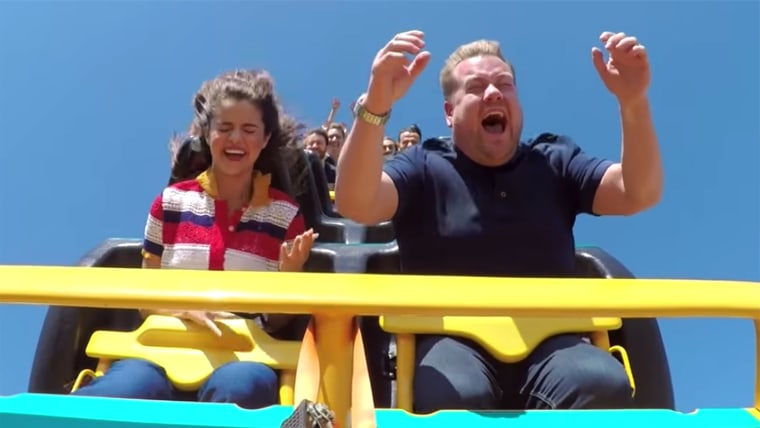 RELATED: Carpool Karaoke goes Broadway! Watch stars belt out 'Rent,' 'Les Mis' and more
Gomez didn't miss a beat — or a lyric — during on the twists and turns. Corden, however, declared it "no fun."
Also no fun? The straight ginger shots that followed. The 23-year-old singer loved the brisk drink, but Corden could barely keep it down.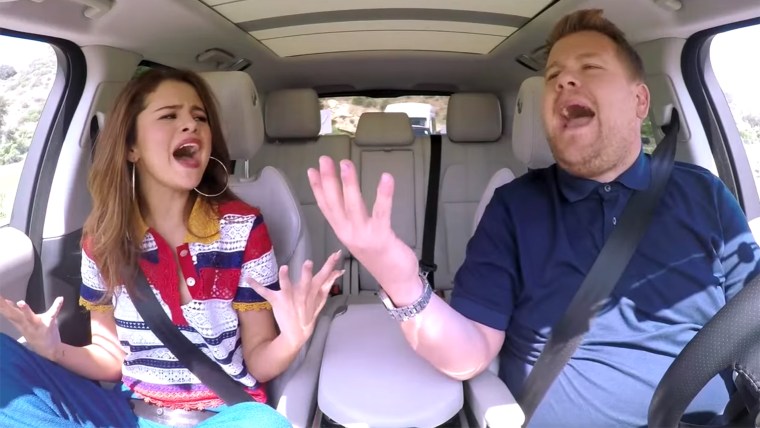 RELATED: Carpool Karaoke confessions: Demi Lovato and Nick Jonas talk love life, purity rings
And there was something else he had a hard time swallowing — the fact that Gomez and her good pal Taylor Swift don't have any men in their BFF squad.
"I actually think the squad is a bit sexist," he teased. "It's all about being equals, and yet no man has been asked to join the squad. I actually find it degrading to men."
"Do ya now?" Gomez smiled. "Well, I think this industry could use a little female (driven) sexism."
Then they launched into the perfect song to sum it up — Swift's "Shake It Off."
Follow Ree Hines on Twitter.