Through his Pulitzer Prize-winning work in film criticism, Roger Ebert touched the lives of millions. Now, fans of the late writer are rallying together to return the favor, bronzing their respect for Ebert in the form of a statue.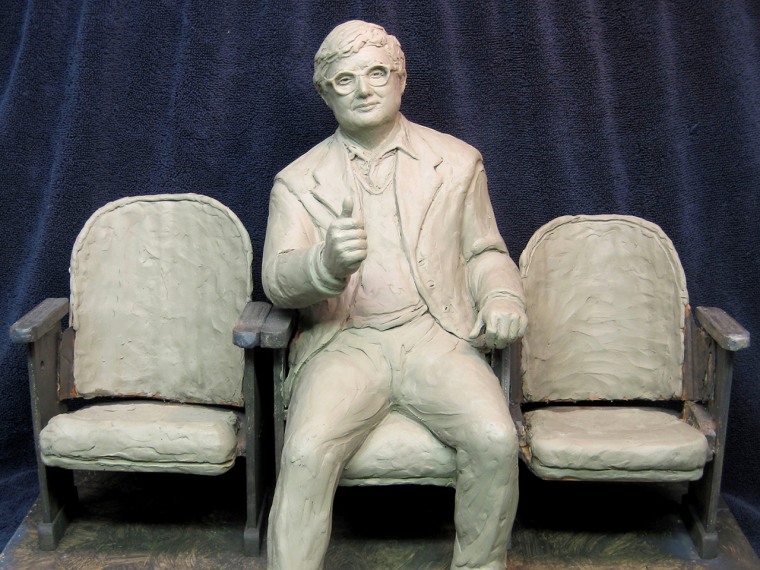 Lifelong Ebert fan Scott Anderson Jr.and the Public Art League have commissioned a life-size bronze sculpture of Ebert to be placed outside the Virginia Theatre in Champaign, Ill., the home of the critic's annual film festival, Ebertfest. Donations are being collected to help realize the work of art, with additional funds being given to The Roger Ebert Film Center at the University of Illinois, Ebertfest and The Virginia Theatre. Organizers hope to raise $125,000 for the effort.

PHOTOS: Roger Ebert's Top 20 Best- and Worst-Reviewed Films 
Anderson Jr.'s wife, Donna Anderson, came up with the idea after seeing a similar statue of Adlai Stevenson at the Central Illinois Regional Airport. Rick Harney, the artist behind that bronze work, will provide his services for the Ebert statue. Ebert's widow, Chaz Ebert, chose the final version of Harney's design.
PHOTOS: Remembering Roger Ebert: The Iconic Film Critic's Life and Career in Pictures 
Anderson Jr. hopes to unveil and dedicate the statue at the 2014 Ebertfest, scheduled for April 23-27. Tickets for the event go on sale Nov. 1. Donations for the sculpture are being collected via the initiative's official website.