/ Source: & Other Stories
Alex Rodriguez brought an all-star lineup with him as he continued co-hosting the fourth hour of TODAY with Kathie Lee Gifford and Hoda Kotb.
The former Yankee surprised viewers — not to mention Kathie Lee and Hoda — by revealing that his girlfriend, Jennifer Lopez, and her mom, Guadalupe Rodriguez, were visiting the set Thursday.
A-Rod, 43, seemed comfortable talking about his relationship with the 49-year-old pop superstar — who he has been dating since early 2017 — even with JLo listening in from the sideline.
Although, he did ask for a drink to start opening up about their first date.
A-Rod confessed to starting off the magical night thinking they were just friends, but suspecting it could blossom into something romantic "around the seventh inning" of the evening.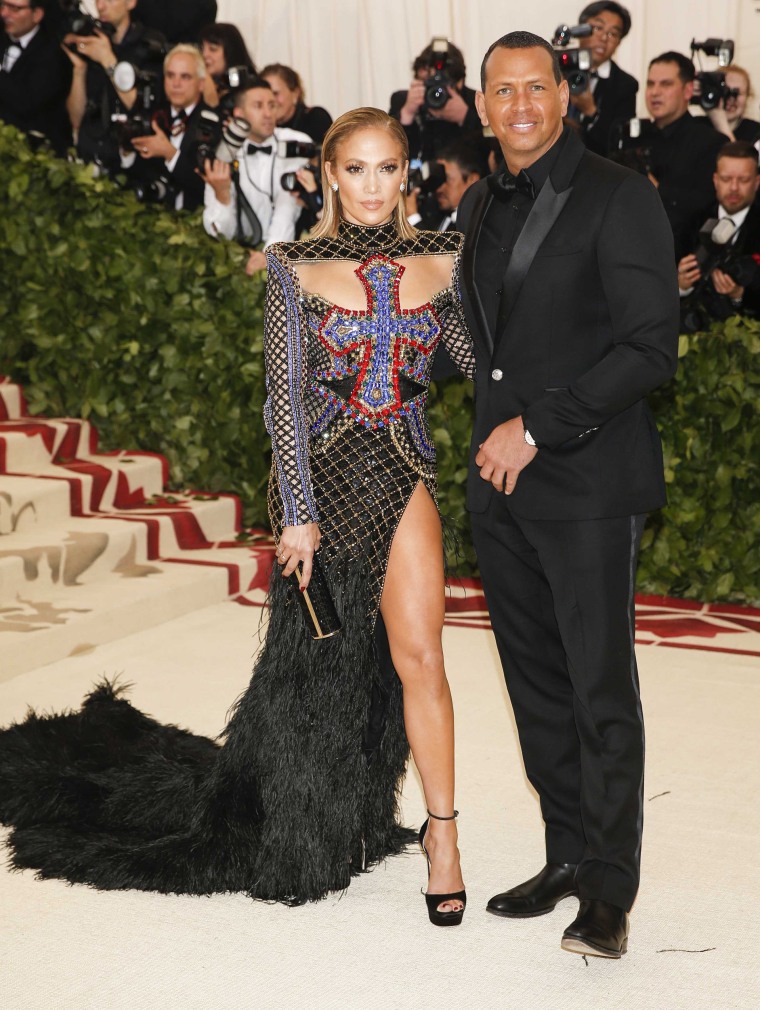 "We had the most magnificent three-hour conversation," said Rodriguez. "Then I went to the bathroom and started building some courage and actually texted her something.
"I texted something along the lines — for TV — of you look very beautiful."
JLo, however, hinted that the text was a little more risqué than that.
The "Jenny From the Block" singer was impressed overall by how well her boyfriend has handled the hot seat.
"Yesterday I was watching the show and I was so proud," JLo told Kathie Lee on Thursday. "He gets nervous, he's new at it, but he's such a natural."
Rodriguez certainly seemed more relaxed talking about his personal life than he did on Wednesday, when his co-hosts asked about engagement rumors.
"No, we're not engaged ... we're not engaged," A-Rod said when asked about the "significant" ring he bought for Lopez around Valentine's Day.
"Wait, he hesitated," Kotb joked.
"I was confused between significant and engaged," the Yankee great insisted.
OK A-Rod, you're safe at home with that one — for now!