/ Source: msnbc.com contributor
Beck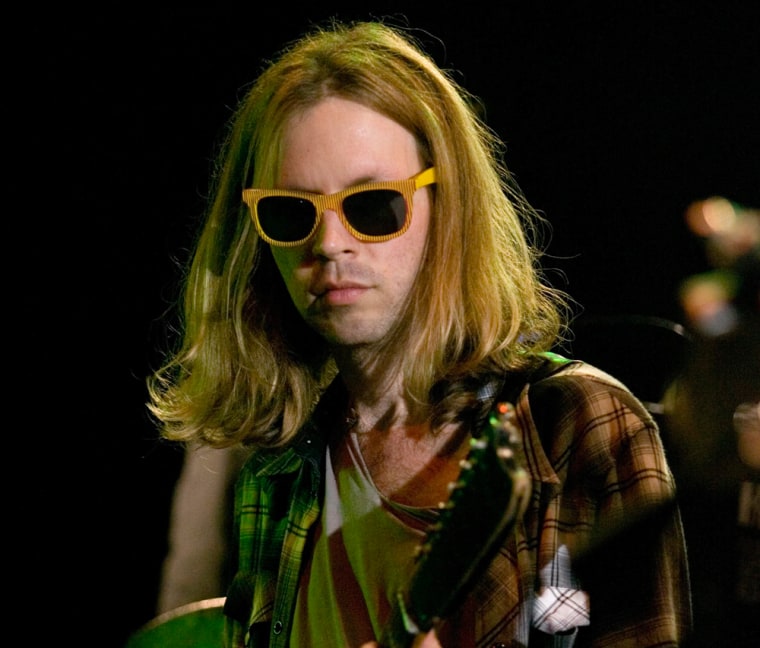 Beck essentially already oversees his music with a director's eye. Look no further than his last appearance on "Saturday Night Live," in 2006: he played "Clap Hands" as his band sat down for Thanksgiving dinner, using the table settings as percussion, while their performance of "Nausea" was accompanied by puppet miniatures copying exactly what the humans were doing on stage. The guy's clearly got non-musical ideas pouring out of his brain, and Spike Jonze and Michel Gondry can only be in two places at once. Throw Beck into the mix, and we might finally get "Being John Malkovich 2: Staying John Malkovich."
Bruce Springsteen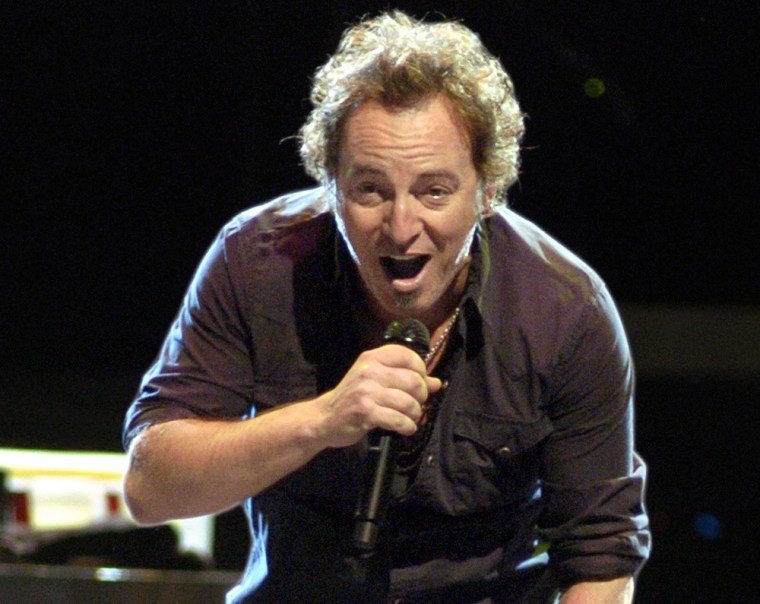 Springsteen's songs, especially in his pre-"Born In The U.S.A." days, were so cinematic in their depth of character, sense of place and attention to detail that it's surprising that nobody's tried to mine them for the movies already. ("Nebraska" doesn't count, since Terrence Malick's "Badlands" predates it by nine years.) So maybe it would be better if the man himself beat them to the punch. He could start by taking the most fluid (and least pop-friendly) of all the songs from "Born To Run" and making "Meeting Across The River," a gritty urban drama about a street kid in way over his head on a drug deal that he thinks is going to be his ticket to the big time. It could be a no-frills "Mean Streets."
Michael Bolton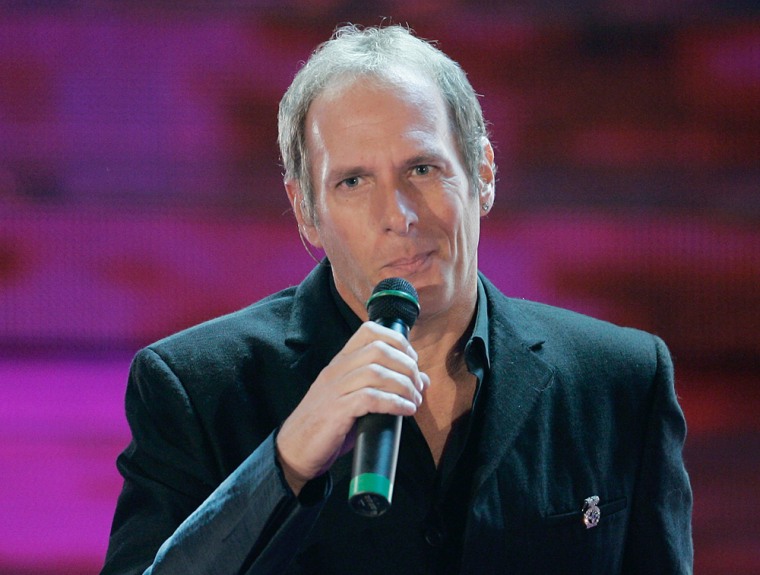 Okay, so Bolton isn't really much of a rocker. Still, the guy's made his name singing ultra-sappy love songs without an ounce of subtlety, often plundering the great songs of the past in the process. Wouldn't that make him ideal to remake the weepiest of weepy romance films of the past decade? Picture it: "The Notebook," starring Ashton Kutcher in the Ryan Gosling role and Jennifer Love Hewitt as Rachel McAdams, with Eric Braeden and Patti LuPone as their older selves. You can practically savor the overreaching and scenery-chewing of the acting right now, as well as the saccharine and manipulative pacing. And you know it would make a killing in DVD sales.
Björk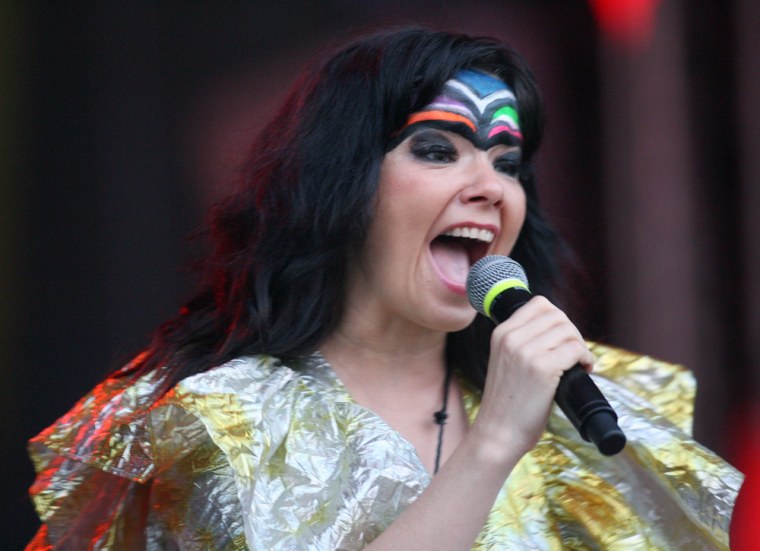 Iceland's premier musical ambassador swore off films after making 2000's "Dancer In The Dark," which she officially claims was meant to have been a one-time-only undertaking from the start. But anyone who's ever seen one of her videos knows that Björk's songs are only the beginning, and living with celebrated multimedia artist Matthew Barney (her longtime partner) has to give a girl ideas. Strange, avant-garde ideas, most likely, to the point where it would be impossible to guess what her films would look like, except that they'd probably be gorgeous, maddening and uncategorizable. Not a whole lot like "The Notebook," that's for sure.
Gerard Way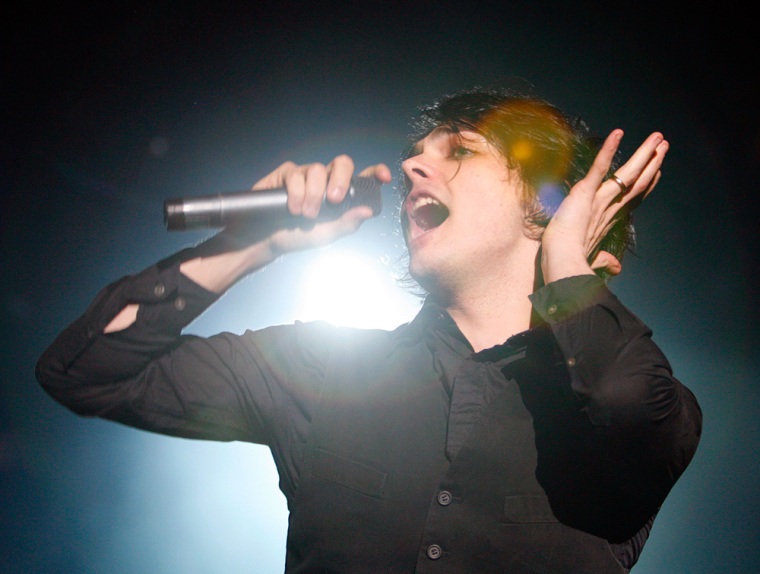 The My Chemical Romance frontman already has a number of the skills necessary to be a filmmaker: as a graduate of the School Of Visual Arts, he should have a strong sense of visual composition, and as the writer of Dark Horse Comics' popular "The Umbrella Academy," he's been honing his storytelling. And Way's surely picked up a few things from MCR's videos, which have long been ambitious, cinematic affairs, especially the WWII-themed "The Ghost Of You." So what might the former Cartoon Network animator come up with if, for instance, he were set up at Pixar and given the free rein that seems to serve every other Pixar director so well? "Umbrella Academy" is already rumored to be moving towards a big-screen treatment. Maybe there'd be no better director than Way himself.