Director and lovely person Adam Shankman talked up "Rock of Ages" Tuesday, his new film that has Tom Cruise donning leather pants and playing an '80s rock star. And what better way to celebrate than to quiz Hoda and Kathie Lee on their '80s music knowledge?
The movie is based on a musical, so it's already up their alley, and it probably helped pique their interest when Adam mentioned that 49-year-old Tom Cruise had to "unlock his hips" to capture that particular type of rock swagger.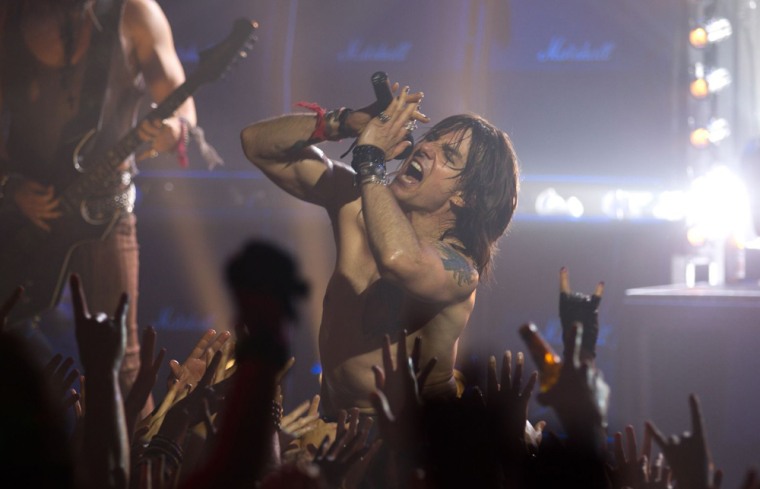 Shankman said that he hopes the movie inspires audience members to go rock 'n' roll bonkers. "It's a party, it's a good time, I want people in the aisles, singing, dancing, and fist-pumping," he said. "I want this movie to be every theater owner's nightmare."
Suffice it to say that there are two members in the audience who need little provocation to sing, dance and/or fist-pump in aisles.
Julieanne Smolinski is a TODAY.com contributor. She rarely goes a day without fist-pumping.
More: Nacho Figueras thinks KLG, Hoda speak nonsense 
Dr. Ruth taught Kathie Lee 'everything she knows'