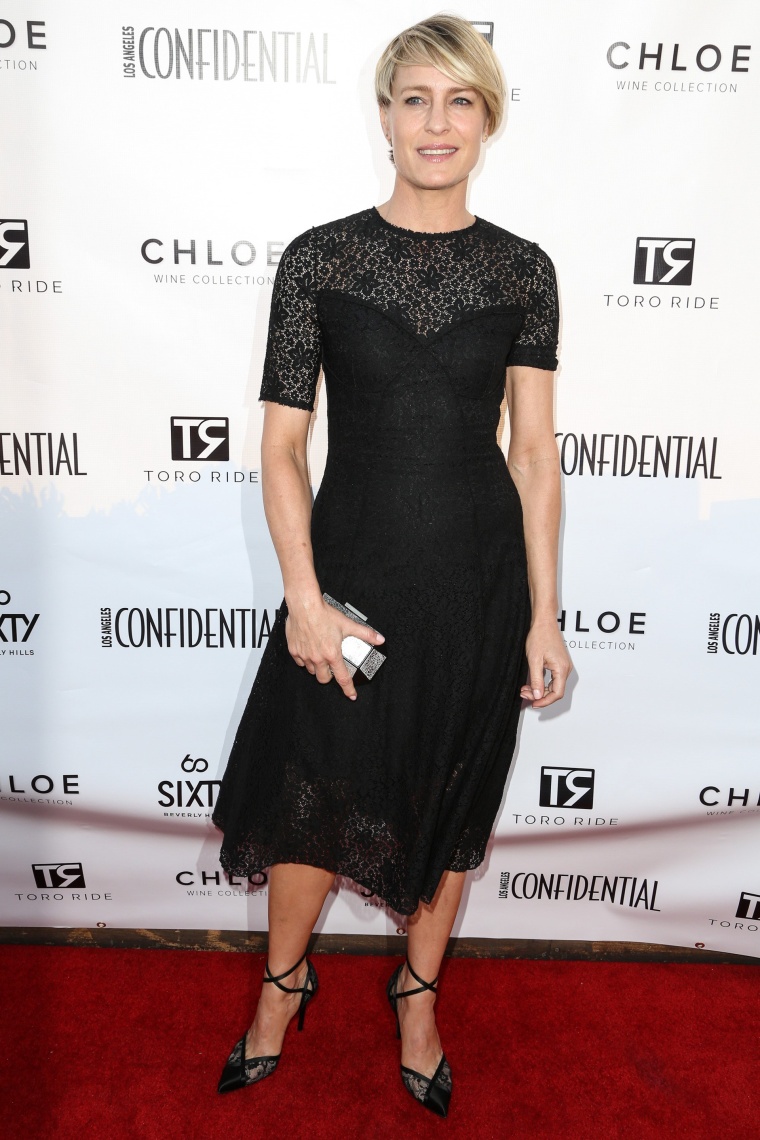 Robin Wright recently revealed that she decided not to give in to Hollywood pressure when it comes to plastic surgery. But what about Tinsel Town's demands where weight loss is concerned? It seems the actress hasn't exactly resisted that one.

In an interview with People magazine, Wright admitted that she's currently dieting in an attempt to slim down her already svelte figure for her role as Claire Underwood in the Netflix hit "House of Cards."
"I'm trying to do the Paleo diet — no carbs," she said. "I've got to get thin for the show."
Wright joked that she currently uses Spanx "to hold the bakery in," but she explained that diet and undergarments aren't her only efforts to get ready for filming.
"Running gets everything done, doesn't it? Covers it all," she said.
The next season of "House of Cards" isn't the only big event the Golden Globe winner has ahead of her. She also has a wedding on the way. In January, Wright and actor Ben Foster announced their engagement.
Follow Ree Hines on Google+.