On Saturday night Susan Williams, widow of late comedian Robin Williams, gave a stirring speech in Chicago while accepting a posthumous award given to Robin by the Illinois USO.
"I'm here with you tonight because of my husband's heart," she told the gathered crowd while accepting the 2016 Angel Harvey Heart of a Patriot Award. It was given to the late actor in recognition of the time he spent entertaining troops abroad.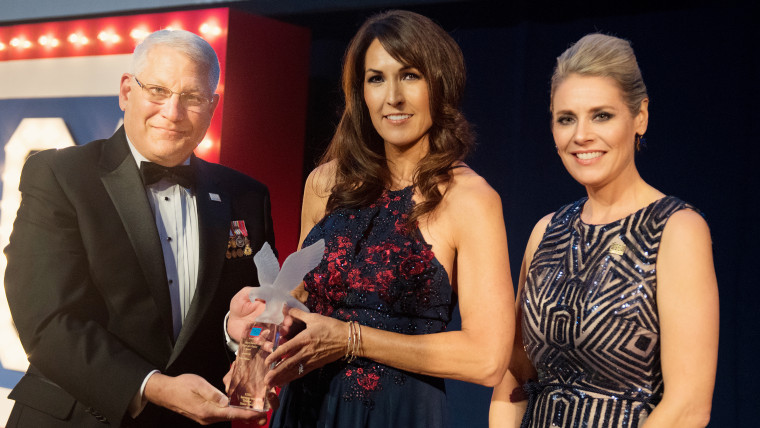 Susan Williams' appearance at the event was reported by People.
"Robin absolutely had the heart of a patriot," she added. "Robin was also a warrior, and like so many of our finest servicemen and women he had battles to face."
MORE: Robin Williams' daughter, Zelda, on how she handled dad's death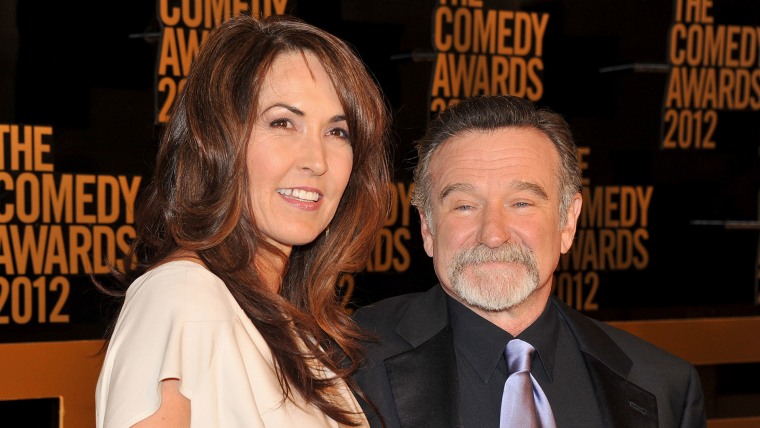 As she told the audience, her late husband was a fighter, too.
"The biggest battle of his life was against Lewy Body Disease," she said. "A disease for which there is no cure. The devastation on Robin's brain from the Lewy bodies was one of the worst cases medical professionals have ever seen. Yet throughout all of this, his heart remained strong."
Robin Williams took his own life on Aug. 11, 2014 at the age of 63. Initially he had been thought to be suffering with Parkinson's, but it was ultimately revealed that he instead had Lewy Body Disease, a form of dementia.
The evening had some additional significance; Oct. 22 would have been the couple's fifth wedding anniversary.
"I stand hopeful before all of you," she noted. "The love my husband and I have shared has been my beacon and my guide. The love all of you give by your choice to take your worst days and use them to give someone their best days — that devotion and caring for others is my strength."
MORE: Dwayne 'The Rock' Johnson vows to 'honor' Robin Williams in 'Jumanji' reboot
Yet as she told the audience, though it was her anniversary night, "There's no place I would rather be [than here]. It feels like Robin wanted me here on this day to celebrate with all of you..."
"I also think my honey may have wanted me to put on a pretty dress and to just feel the love in this room tonight."
Follow Randee Dawn on Twitter.