Before Robin Williams was a comedy giant or an Oscar winner, he was an aspiring actor at Juilliard in the 1970s, when he befriended another up-and-comer named Christopher Reeve. 

The two remained close during their respective ascents to movie fame, and behind all the laughs was a deep friendship.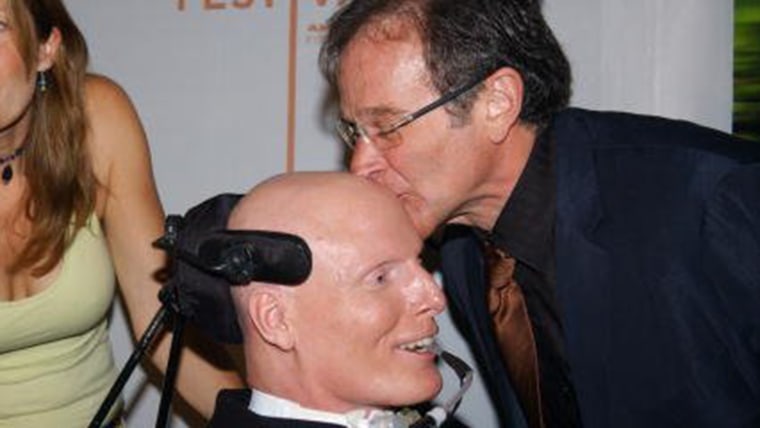 Williams was by Reeve's bedside to make his old friend crack a smile before surgery in the aftermath of an accident in an equestrian competition in 1995 that left Reeve with quadriplegia.

WATCH: Christopher Reeve talks about the surprise hospital visit from Robin Williams that gave him 'genuine joy'

"He was the first one to show up down in Virginia when I was really in trouble," the late Reeve told then-TODAY anchor Katie Couric in an interview that aired Nov. 27, 1995, six months after his accident.
"He came here one afternoon and just— thank God I wear a seatbelt in this chair because I would have fallen out laughing," Reeve continued. "It's funny. In the middle of a tragedy like this, in the middle of a depression, you can still experience genuine joy and laughter and love."

When Reeve died in 2004, Williams was there to console the actor's family. And on Tuesday, the Reeve family mourned the loss of their good friend at the age of 63.

"The Reeve family, like many, will remember Robin for the humor, energy and brightness he brought into our lives through the screen,'' the family said in a statement issued by the Christopher and Dana Reeve Foundation.
"We will cherish him, though, for the quiet and unwavering support he showed our family through the hardest times. The world knew Robin as a comedic titan, but to our family, he was simply one of our Dad's dearest friends."

The family recalled a time after Reeve's accident when Williams visited him at the hospital jokingly dressed as the proctologist he played in the movie "Nine Months," saying he needed to give Reeve an immediate exam. Reeve was preparing for a surgical procedure that would re-attach his skull and spine — and come with only a 50-50 chance of survival. Williams showed up, snapped on a latex glove and broke out his character's Russian accent to lighten the mood.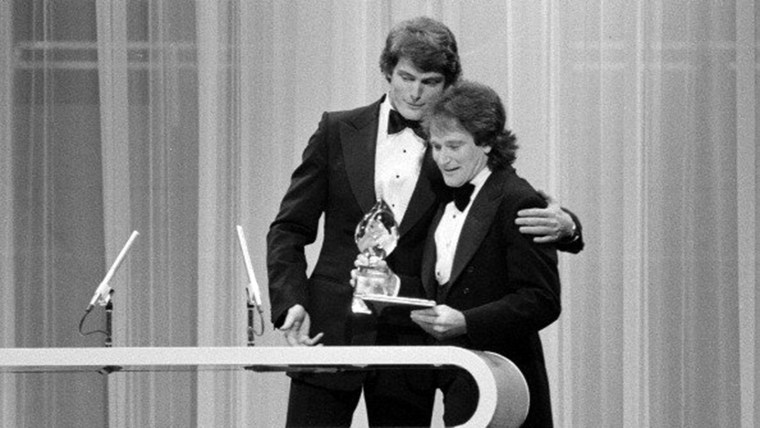 "After our father's accident, Robin's visit to his hospital room was the first time that Dad truly laughed,'' the family said in its statement. "Dad later said, 'My old friend had helped me know that somehow I was going to be okay.'" 

Such loyal support was nothing new for the two friends. Back in their Juilliard days, when they had been roommates, they had promised one another that whichever actor became famous first would always help the other.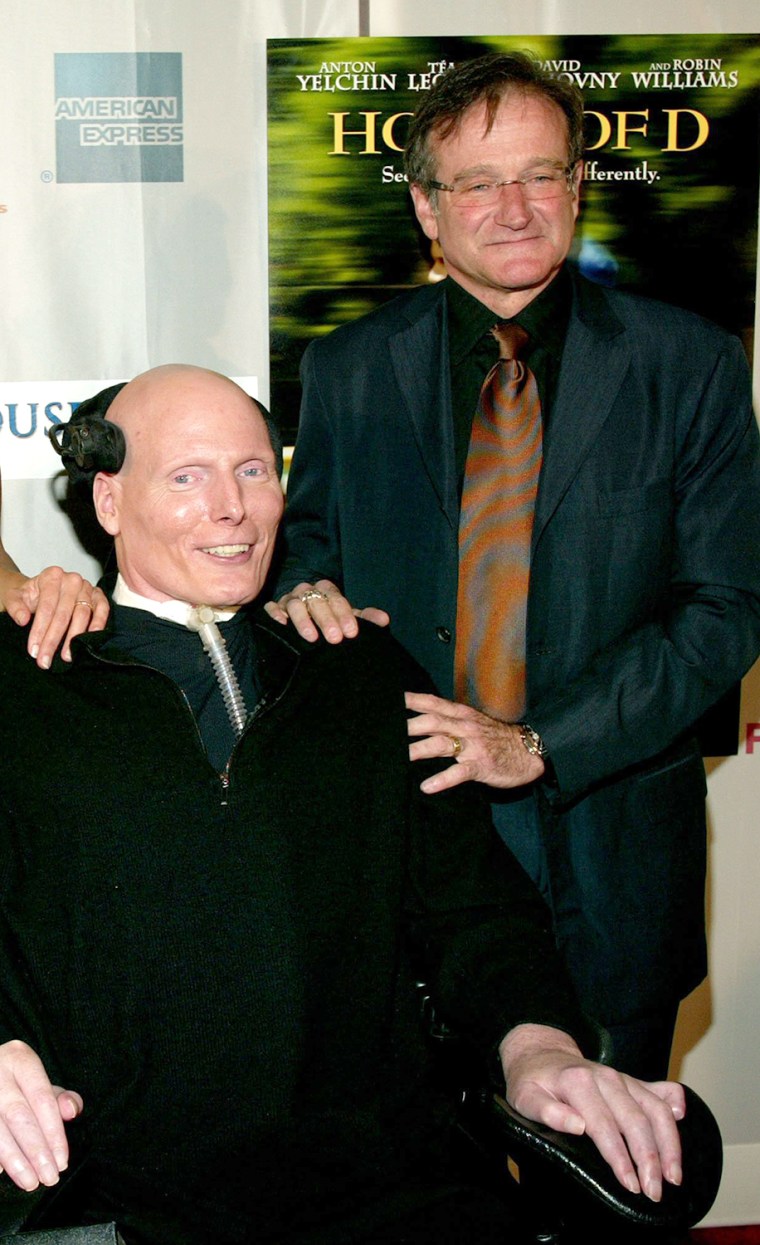 "(T)heir friendship transformed into a brotherhood that was built on a mutual admiration for the theater, the arts and, most importantly, laughter,'' the Reeve family statement said. 
As board members of the Reeve Foundation, Williams and his former wife, Marsha Garces, were tireless in their fundraising efforts aimed at researching spinal cord injuries and improving quality of life for people living with paralysis. 

"Robin's unparalleled legacy on screen will last through the ages,'' the Reeve family said. "But beyond the gift of laughter, he gave our family and the Reeve Foundation the gift of his simple, steadfast friendship. It's a gift we'll treasure forever."

"While our hearts ache with the loss of our friend, it is unlikely Robin would want us to mourn his passing with silence, but to celebrate his life through laughter,'' Reeve Foundation president and CEO Peter Wilderotter said in a statement. "Together, let's remember Robin for the man who made the world laugh." 
Follow TODAY.com writer Scott Stump on Twitter and Google+.