No question: Robin Williams is the best part of Disney's 1992 classic "Aladdin." His manic energy and rapid-fire joking as the big blue Genie sent audiences flying into a whole new world throughout the film — which would have been very different without him.
Which makes the release of these outtakes of the late comedian in the recording studio to voice the character so amazing. They're a behind-the-scenes look into how the audio portion of the film was made and the way Williams could so quickly ad-lib.
But it's also a little bittersweet because Williams, who died in 2014, is no longer with us to enjoy this moment.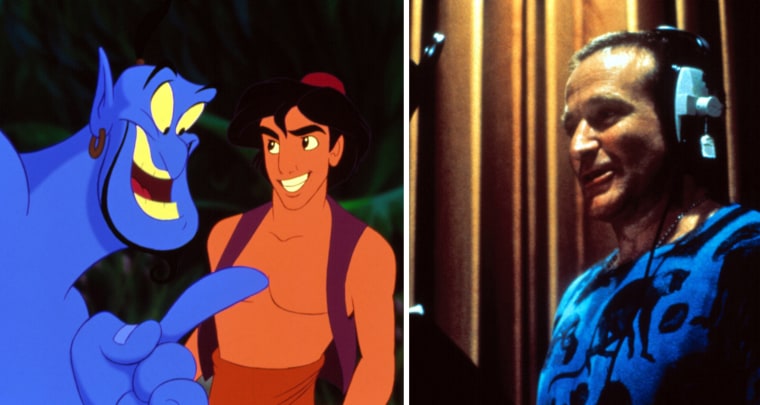 So sit back and take a magic carpet ride. You won't be sorry!
The outtakes are available on the digitally remastered Blu-ray of "Aladdin," available now in stores.