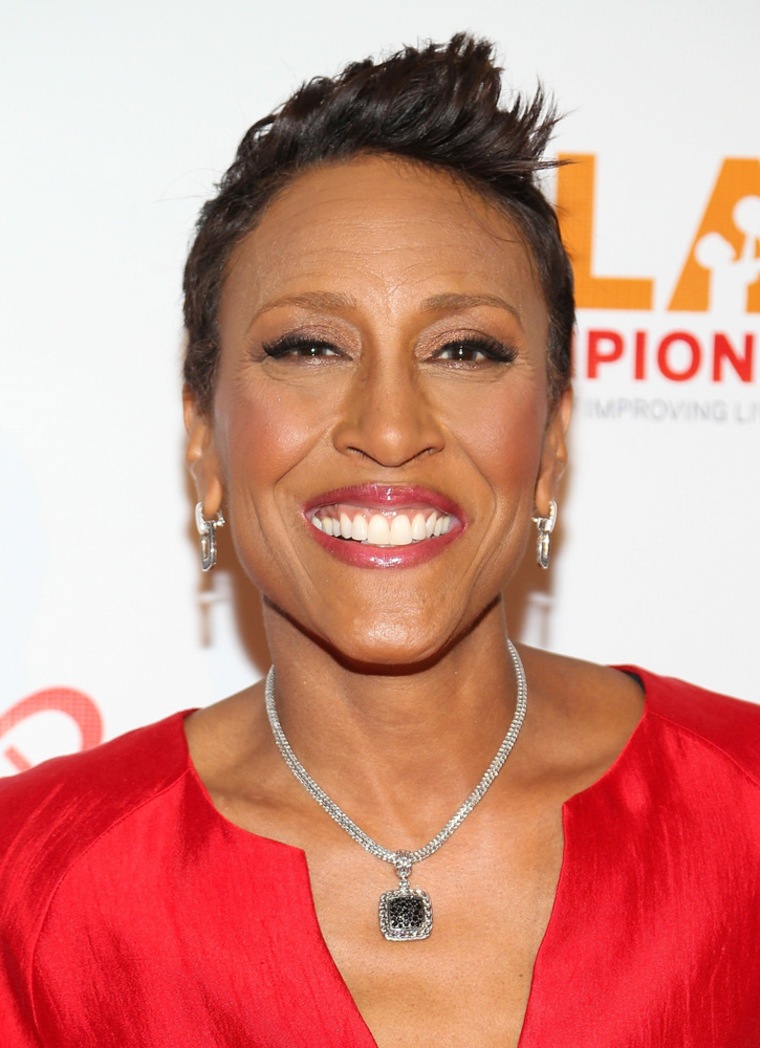 NEW YORK - "Good Morning America" co-anchor Robin Roberts publicly acknowledged a same-sex relationship for the first time on Sunday in a Facebook post reflecting on her recovery from a blood disorder. 

Roberts, 53, included the information alongside a picture of her and her dog in a post marking a milestone in her recovery from the bone marrow transplant she underwent in 2012. 
"I am grateful for my entire family, my long time girlfriend, Amber, and friends as we prepare to celebrate a glorious new year together," she wrote. 
Roberts also expressed gratitude for her sister Sally-Ann, who donated marrow for Roberts' surgery, as well as for the health professionals who cared for her, God, and fans who sent well wishes. 
This is the first time Roberts has publicly mentioned a relationship with a woman. 
On Monday, first lady Michelle Obama shared her support for the TV personality.
In 2012 Roberts was diagnosed with the blood disorder myelodysplastic syndrome (MDS) and took a medical leave of absence from "Good Morning America." She returned to the show in February 2013 and won a Peabody Award the same year for "Robin's Journey," a series of TV reports that chronicled her battle against MDS. 
Five years earlier she had been treated for breast cancer. 
Roberts is currently writing a memoir about her health struggles and the lessons she learned from them. The book is due to be published in April by Grand Central Publishing, a division of Hachette Book Group. 
A representative from Grand Central Publishing did not respond to requests for comment, and it is unknown whether Roberts will discuss her relationship or sexuality in the book.