Robert De Niro is breaking his silence following his split from Grace Hightower, his wife of 21 years.
After multiple media outlets reported the news last week, the Hollywood acting legend, 75, confirmed the couple's separation Tuesday in a statement to TODAY.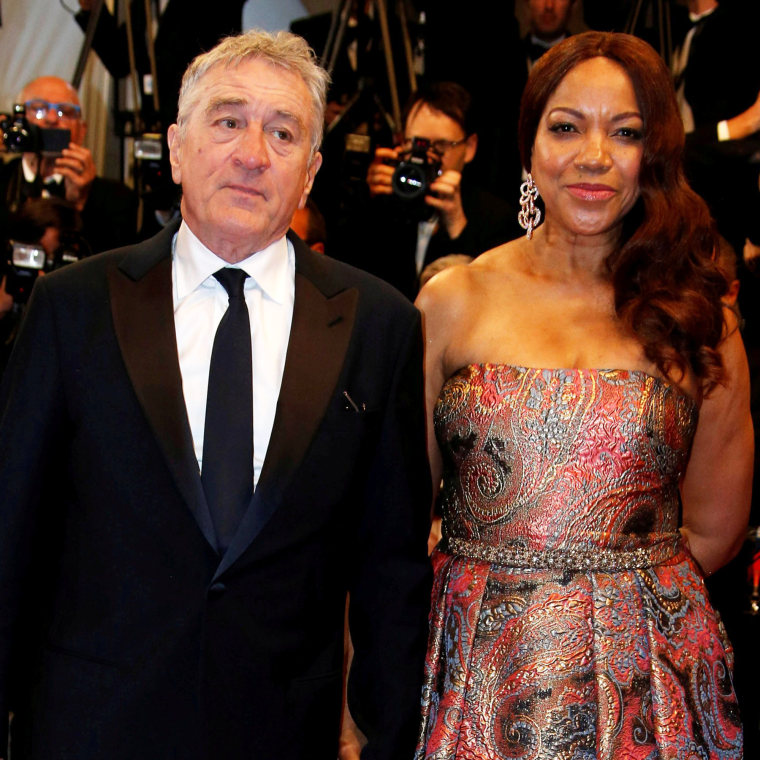 "Grace and I have two beautiful children together. We are entering a period of transition in our relationship which is a difficult but constructive process," De Niro said.
He continued, "I honor Grace as a wonderful mother and ask for privacy and respect from all as we proceed to develop our roles as partners in parenting."
The "Raging Bull" star met Hightower, 63, in 1987 when she was working as a hostess at a Mr. Chow restaurant in London. They tied the knot in 1997 and share a son, Elliott, 20, and a daughter, Helen Grace, 6.
Hightower is a philanthropist who sometimes takes on small acting and singing roles.
The couple's last public appearance together was at the Tony Awards ceremony in New York City last June.
The pair's relationship has experienced rough patches in the past. De Niro filed for divorce in 1999 and sued Hightower over custody of their son. They eventually reconciled and renewed their vows in 2004.
De Niro was previously married to actress Diahnne Abbott from 1976 to 1988. They share two children, Drena, 47, and Raphael, 42. In 1995, he welcomed twin sons, Aaron and Julian, now 23, with his girlfriend at the time, actress and model Toukie Smith.