Robert S. Bennett has taken on dozens of high-profile and groundbreaking cases and emerged as the go-to guy for the nation's elite. He gained international recognition as one of America's best lawyers for leading the defense of President Bill Clinton in the Paula Jones case. But long before, and ever since, representing a sitting president, he has fought for justice for many famous (and some now infamous) clients. Here's an excerpt from his memoir, "In the Ring":
Chapter One
On August 2, 1939, I was born in Brooklyn, New York.
I was the first child of Nancy Walsh Bennett and F. Robert Bennett. Mother was a housewife and Dad worked for a bank. We lived at 698 St. Marks Avenue in what is now known as the Bedford-Stuyvesant section. It was much different in the thirties and forties than it is today. Then, it was a safe and secure neighborhood consisting of middle- and upper-middle-class homes. The house was a large brownstone that was owned by my grandmother Irene Szalay and my step-grandfather, Dr. Stephen Charles Szalay.
My brother, Bill, was born on July 31, 1943. While I am sure that it was quite a shock to no longer be the center of attention, it didn't take me long to realize how wonderful it was to have a brother. From the very earliest of days, I felt a strong protective instinct toward him, which has continued to this day.
While now he is very able to take care of himself, in his early years he was shy, quiet, and nonaggressive. My, how time changes things. It was standard fare for me to return from grade school and be given a list of neighborhood bullies who had mistreated Bill, then I did my brotherly duty of evening the score. No one was going to hit my little brother. That was a privilege I reserved for myself. From his early years, Bill was a great student and an avid reader. I am sure we read many of the same things, but unlike me, he remembers everything he reads. More about Bill later. Grandmother Irene Szalay, my mother's mother, was born in Budapest, Hungary, and came to the United States as a very young child.
She was married three times and gave birth to four children. Gladys and John were born of the first marriage, Bill and my mother, Nancy, were born of a marriage to an Irishman, Dr. Joseph Walsh, a prominent doctor who at nineteen was the youngest person ever to receive a medical degree in the United States. Their marriage ended in a bitter divorce, the reports of which filled the newspapers.
While the Irish genes and mannerisms from Joe Walsh, my mother's dad, seem to have taken over in my case and Bill's, the only grandfather we knew was our Hungarian step-grandfather, Dr. Szalay.
Unfortunately, very little is known about my father's side of the family, but I do understand that we have English and German ancestry on Dad's side. Dr. Szalay was an old-school doctor. He saw as many as fifty patients a day and made house calls. The ability of a patient to pay made no difference to him. He felt that one does not go into a profession to make money, but to serve. When he received money for his services, he had the unusual habit of washing it. This was not the type of money laundering that would engage my legal expertise in the future; he always told me that money carries germs. "Bobby, you never know where it has been. It's been in lots of places." This is one lesson I have never followed. I can still see him sitting at his desk, after all his patients had left and after he had washed the money, playing classical records with baton in hand, following the music as if he were conducting the world's great orchestras.
Dr. Szalay was a true renaissance man. He spoke several languages, was an engineer, a first-class photographer, and a superb musician.
In his early teens, he played the cello in an orchestra in Budapest. He was a man of strong opinion and when discussing politics, he had a quick temper. He was very good to me, helping with my studies, covering my school books with strong brown paper and doctor's adhesive tape to protect the corners, etc. When he died, I was about ten. I felt a great loss and was worried about his soul. He was not a Catholic like the rest of our family and as far as I could tell, he was not a religious man in any way. If he did believe in God, I saw no evidence of it, which caused me great concern, and I recall placing a set of rosary beads in his hand as he lay dying hoping that this would allow him to go in the right direction. Because Dr. Szalay wanted me to learn to play the cello, it was an enormous disappointment to him when, after a few lessons, I told him it was not for me. I had a tin ear and found lessons painful. Some fifty years later, I was invited to sit with the National Symphony Orchestra for a special event.
When I was asked which section I wished to sit in, I said the cello section. I sat next to Glenn Garlick, the assistant principal cellist for the orchestra, and tears formed in my eyes as I thought about Grandpa Szalay and whispered under my breath, "Grandpa, this is the best I can do."
Grandmother was a strong-willed woman who was very loving and caring. Not a day went by that I was not on the receiving end of her age-old maxims, which she believed were the formula for a successful and honorable life: "Be on time." "People will not respect you if you dress like a bum." "The lazy man pays twice," etc. These and many other sayings were given to me by her throughout her life. Most important of all to her was honesty. Grandma did not accept the notion that little white lies were alright. There was nothing worse to her than telling a lie — big or small. While my brother, Bill, didn't know it at the time, the seeds for his "Book of Virtues" were planted in those early years. Dad never talked much about either of his parents although I was told that his dad had died when he was a child. My father's parents lived in Northport, Long Island.
I was told that my paternal grandmother felt very attached to me when I was an infant, but I have absolutely no recollection of her.
She became a recluse in my infancy and would sit long hours, probably in a seriously depressed state, in a dark room in her Northport, Long Island, home.
What put her there was a particularly tragic event.
As she was returning home from her husband's funeral (my grandfather), she observed the family bull break loose from his chain. My father's younger brother had been near the bull and the broken chain wrapped around his neck and he was dragged to his death.
Apparently, this was too much for my grandmother to take. I am told that my dad was very devoted to her and cared for her the rest of her life.
Dad was a handsome and athletic man. He stood about six feet tall and was about 175 pounds of solid muscle. My mother told me he had been offered an acting job in Hollywood, but his own mother objected, believing it was sleazy work.
Dad was quiet and an introvert. I have no recollection of him ever expressing an opinion or raising his voice. I don't think the poor guy ever had a chance with my mother, grandmother, and grandfather, all of whom were extroverts. My mother was an attractive, outgoing, personable, and intelligent woman who always supported the underdog. She was smart and quick witted. Had she been born twenty-five years later, she probably would have been enormously successful in whatever field she chose. In those days, her brothers, Bill and John, went to medical school because, after all, they would have to support a family. Mother, on the other hand, went to what was called a finishing school. It was appropriately named because it almost finished her. This woman of great natural talent never had the opportunity to spread her wings. However, she was a wonderful mother.
In our teenage years, after she and my father were divorced, she worked two jobs so that Bill and I would have a comfortable life. Everyone in life is dealt some good cards and some bad ones. One of my not-so-good cards was the divorce of our parents. At the time, I was about seven, and Bill, three. We all lived in my grandparents' house and I was oblivious to any strains in the marriage. In those days I was focusing on those great Brooklyn games of stickball — I was working hard on becoming a three-sewer-hitter — punchball, and a variety of high-risk games involving Bill, which usually involved no risk to me. A favorite game of mine, which was not a favorite of Bill's, was Rocket Ship. This required Bill to get to the top of the staircase, place his arms to his sides, and, under my direction, often accompanied by a push, to travel down the stairs headfirst. It is amazing that he is still alive, functioning at a very high level, and still loves me.
Throughout the years, I thought the tension in my parents' marriage was Dad's fault, but years later, when he was on his deathbed at the young age of sixty-four, I realized that was probably not the case. Living in my grandmother's house was not a good situation. She often spoke disparagingly of my father, objected to him enjoying the simple pleasures of reading a newspaper after work, and always reminded my mother and him how much she was doing to help out the family in a financial way. Moreover, my mother was emotionally dependent on her mother, who was not hesitant to interfere with Mom and Dad's marriage.
Also, Grandma was not shy in recommending how my mother and father should be raising us. She frequently made comparisons between her successful doctor sons and my not-so-financially-successful father. Early in his career, Dad worked at Chase bank and then at Manufacturers Trust Co. in New York. Eventually, Manufacturers Trust merged with Hanover. Although, at the end of his career, he had the title of assistant vice president, he did not make very much money.
Drs. John and William Walsh, on the other hand, would become very prominent doctors. John became the physician to Jacqueline Kennedy and delivered Patrick, who died shortly after birth, and John, Jr., who many years later died in a plane crash.
He also delivered several of the children of Bobby and Ethel Kennedy. Bill Walsh left his successful practice in internal medicine and founded Project Hope, the hospital ship that brought care to the needy all over the world. He and my aunt Helen devoted their lives to making it the success that it was. How could Dad, a working stiff, compare to this? My mother and father should have rounded us up, moved into an apartment Dad could afford, and gone on with our lives. It is hard to know what would have happened — how things would have worked out — but I sometimes wonder. I am sure that the decision to stay was based on many factors — a better life for Bill and me, but also my mother's emotional dependency on my grandmother, and my father's nonaggressive approach to life all played a part.
One evening, when I was about seven, I recall seeing my Dad packing a bag. I can still picture him standing by a chest of drawers, placing his socks in a suitcase.
I asked him where he was going — Dad didn't travel for his work, so I was curious. He told me he and Mother were splitting up and he was leaving. I was devastated.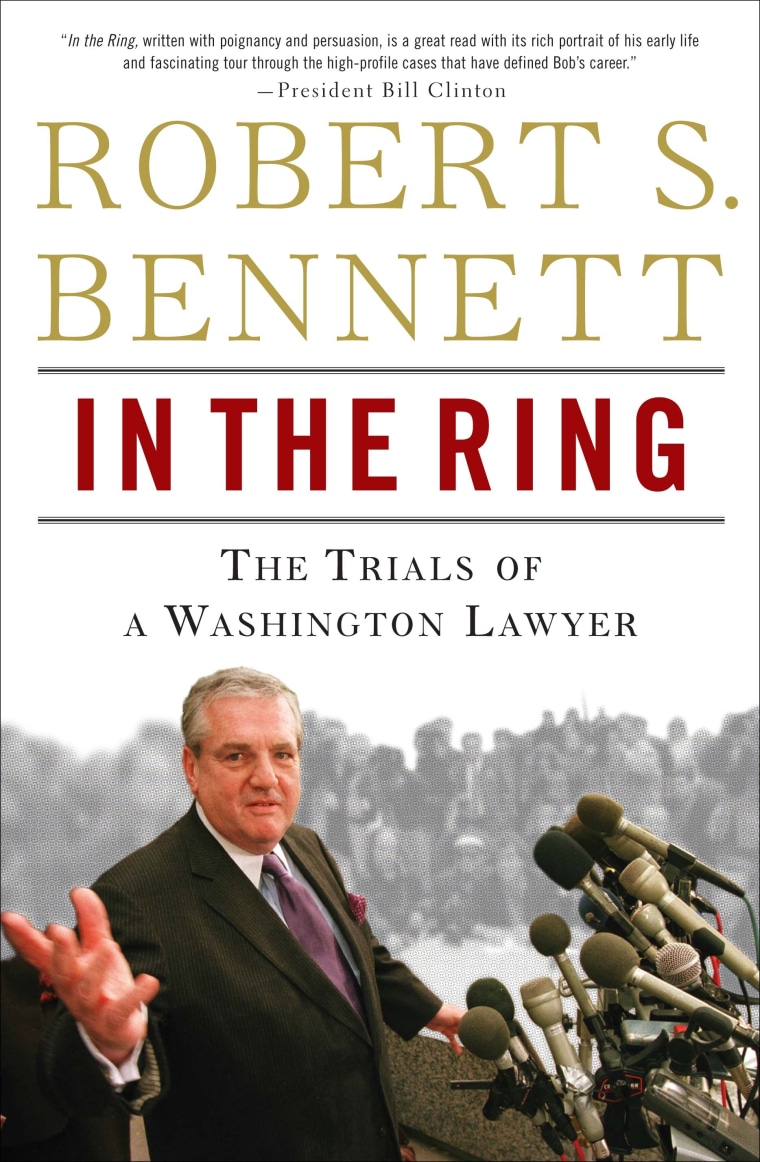 I did not know what it all meant, but I knew it wasn't good. I recall being hysterical and lashing out. How could they do this to Bill and me? There had been no warning, no preparation. I recall the feeling that I must protect Mother and Bill, a daunting task for a seven-year-old. Mother, Bill, and I moved a few years later to 350 Parkside Avenue, in Flatbush, New York. My grandparents bought a duplex house there, and again we moved in with them. Mother had remarried a big tough Irishman, Michael Walsh, who joined us. Dad, following the divorce, rented a depressing room in someone's house in Brooklyn not too far from where Bill and I lived with our mother. I recall visiting him and later crying about his situation. It would soon change as he, too, remarried. For a few years Mike Walsh was around. He was a heavy drinker and he and my mother fought constantly. Walsh and my grandparents disliked each other intensely.
We all lived in a duplex house with a connecting door. Bill and I would go back and forth from one section to the other. Following an argument with Grandma, Walsh told us that we could no longer go to their side of the house.
The connecting door was locked. I was crushed. Walsh was so physically intimidating and so violent when he got drunk that I slept with a baseball bat under my bed in case I needed it to protect my mother. Of course, little Bobby Bennett was no match for Mike Walsh, who stood six foot three and 240 pounds. He and Mother would eventually divorce only to be remarried again, then eventually separated. Mike Walsh was not all bad. When he was not drinking, he could be thoughtful and generous, and I liked the feeling of having a strong male figure around. It was Walsh who, some years later, gave me a book about Clarence Darrow, the famous criminal lawyer. This probably planted the seed for my future work, but I didn't know it at the time. My parents' divorce was civilized. Every Sunday, Dad would come to the house — he was not invited in — and Bill and I would spend the day with him, usually at the movies. I looked forward to his visits and was deeply troubled that he was not invited into the house.
In the summers, Dad would take Bill and me to North Conway, New Hampshire. As a result, I fell in love with New England. While in Flatbush, two great things happened to me. James Typond, our next-door neighbor, came into my life, and the Brooklyn Dodgers captured my heart and soul.
When we moved to Parkside Avenue, our next-door neighbors were James and Lonnie Typond. They had two daughters — Patty and Carol. Jim was a Chinese businessman who ran an insurance company and owned Shavey Lee's, a restaurant in Chinatown. He was an important link between the Chinese community and the city of New York, helping Chinese merchants obtain licenses and with their personal and business affairs. Jim, known as the unofficial mayor of Chinatown, was very successful.
A wise and generous man, he helped me through my younger years as a father substitute. Both Jim and I loved to fish; on weekends we would drive to New Jersey and fish in a lake where he kept his boat. The day would be topped off with a sumptuous meal at his restaurant. In many ways, he filled the gap missing from my relationship with my own father. And Patty, Jim's youngest daughter, was my first girlfriend — that is, until we both hit the age of about fourteen. She was then and still is a beautiful and charming lady. I owed Jim a great deal, as he was a comforting and guiding hand at an important time in my life. How could I ever repay him?
Excerpted from "In the Ring" by Robert S. Bennett. Copyright 2008 Robert S. Bennett. Reprinted with permission of Random House. All rights reserved.