Rob Lowe has been on the road recently. And despite being away from his wife, his sleep has never been better.
As the "Code Black" star revealed on "The Ellen DeGeneres Show" Wednesday, he's recently been touring for his one-man show called "Stories I Only Tell My Friends: Live!" While he undoubtedly misses Sheryl Berkoff, his wife of 27 years, there's one thing he doesn't miss.
OK, we're ready to hear this one. Is he a super light sleeper? Does she snore?
Nope, it's a bit more surprising.
"She's obsessed with playing 'Family Feud' 'til 5 or 6 in the morning on the iPad, and wakes me up; 'Honey, honey, name five foods that are gross!'" added the actor, who despite not always getting enough sleep looks great at age 54.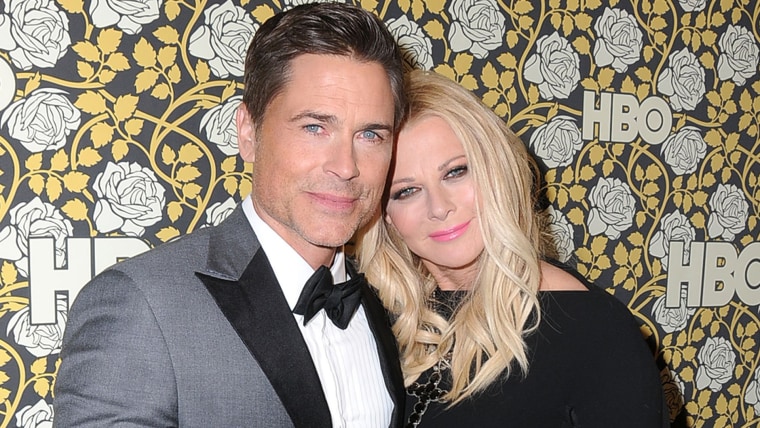 "I sleep better on the road, because I'm not with my wife," he told DeGeneres. "It's the truth. I love her enough to speak the truth."
And we love that Lowe is so honest. While most aren't quick to share details of their bedtime habits, there are many people out there who can relate to the struggles of trying to sleep in the same bed with a partner with different habits.
According to a National Sleep Foundation survey, almost one in four American couples sleep in separate bedrooms or beds. In fact, some sleep experts recommend couples with sleeping issues undergo a "sleep divorce," where they separate from one bed, for the good of their marriage.
For some, the arrangement hasn't hurt their marriage, but made it stronger.
Lowe has several more tour dates for his tour. Could this be considered a temporary, healthy "sleep separation"?
Whatever it is, we're glad Lowe is having a good time making people laugh and catching more zzzs. We just hope Berkoff is still winning those "Family" Feud rounds!
Follow Randee Dawn on Twitter.