Tom Hanks celebrates his 64th birthday Thursday — and no one's more excited than his wife of 32 years, Rita Wilson.
The singer and actress shared, "Every day with you is a blessing."
"Happy Birthday, @tomhanks. We love you so much. You are our anchor. Every day with you is a blessing," wrote Wilson. She concluded her heartfelt post with a quote from the Beatles' 1967 love song "When I'm Sixty-Four."
"Give me your answer, fill in a form /Mine for evermore / Will you still need me, will you still feed me / When I'm sixty-four" wrote Wilson, who added, "YES!"
The happy couple — who have one of the longest marriages in Hollywood — celebrated their 32nd anniversary in April. Wilson, 63, honored the couple's special day by sharing a photo of them snuggling in front of an icy mountain.
"32 years with this guy! @tomhanks Happy Anniversary, my love. Let's go 32 more and then some!"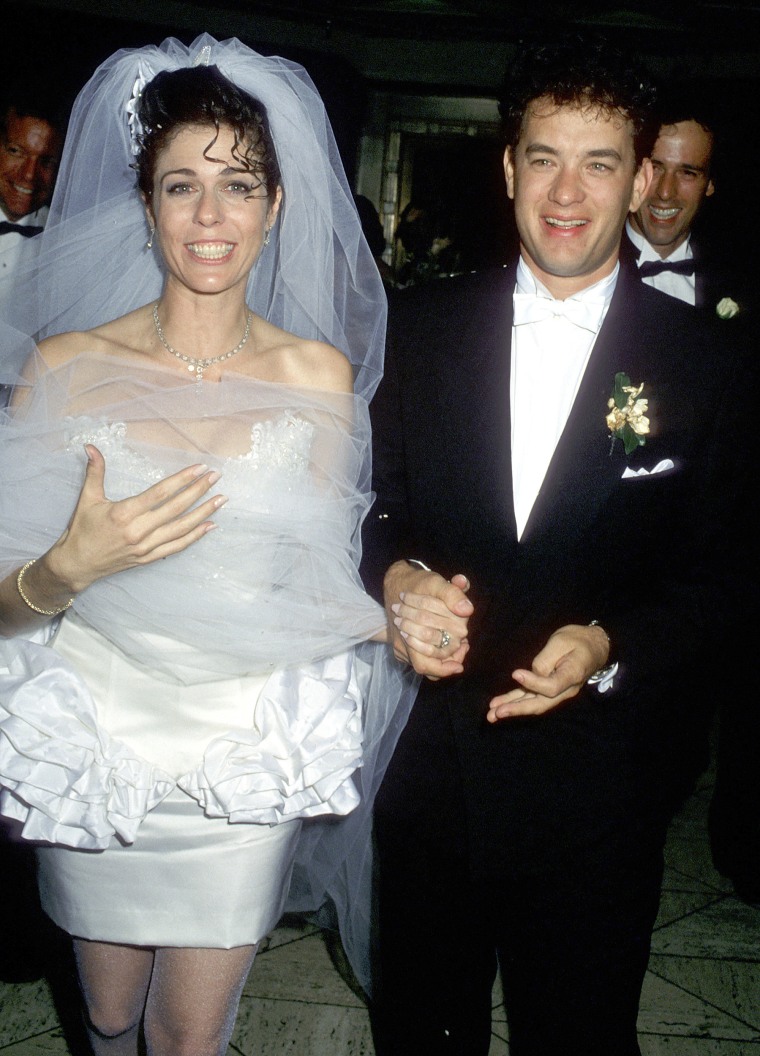 Wilson opened up during an episode of "The Kelly Clarkson Show" in April about how she "got along instantly" with Hanks when they first met.
"First of all, I love a good storyteller," she said. "So anybody who could tell a good story, I'm down with that. ... He makes me laugh all the time. He's a great storyteller."
Wilson and Hanks share two sons, sons Chet, 29, and Truman, 24. Hanks also has two children from a previous marriage, Colin, 42, and Elizabeth, 38.
Happy Birthday, Tom!