This year, Riley Keough and Ben Smith-Petersen will celebrate their 8-year wedding anniversary. Their enduring marriage is the product of a whirlwind romance.
After meeting on the set of the movie "Mad Max: Fury Road," Keough and the stuntman reconnected in 2013 during re-shoots in Australia. After two months of dating, they moved in together, and six months later, Smith-Petersen asked Keough to marry him, Keough explained in an as-told-to essay for British Vogue.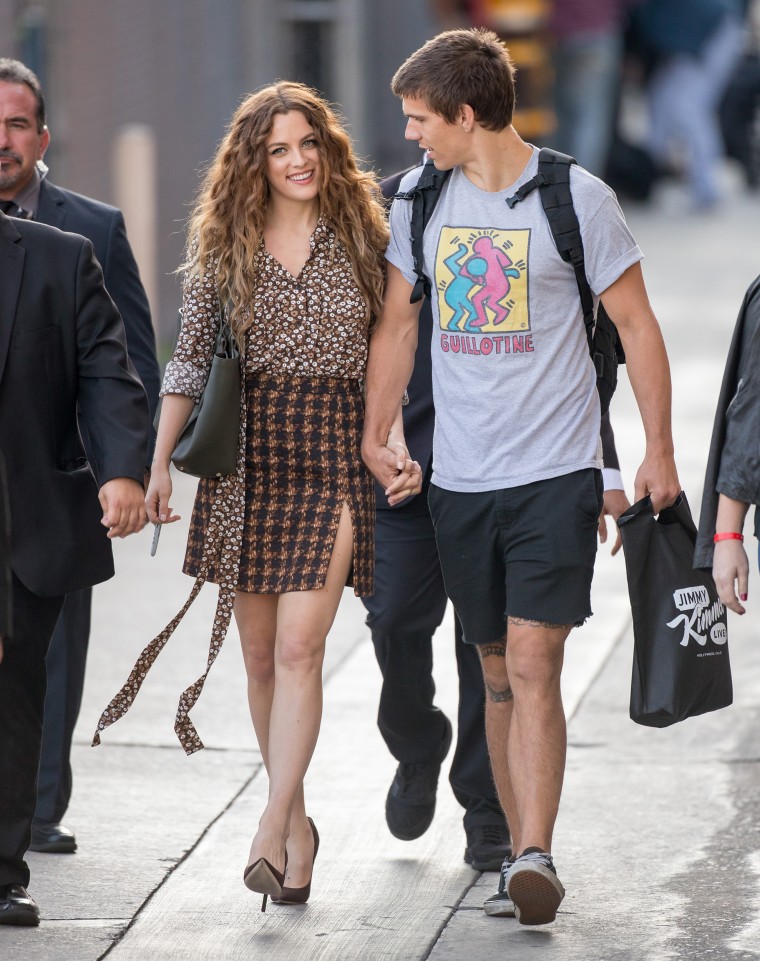 "I didn't overthink it," Keough told USA Today in 2016 of her nuptials. "Sometimes you just have to go with life and see what happens."
Smith-Petersen has been with Keough through recent public heartbreaks. In 2020, Keough's only brother, Benjamin, died by suicide at the age of 27. And on Jan. 12 of this year, news broke that Keough's mom, Lisa Marie Presley, had died at the age of 54 after she experienced a cardiac arrest.
Here's what to know about their relationship.
They met in Namibia, and then reconnected in Australia in 2013
In a May 2022 as-told-to essay for British Vogue, Keough said she she first her husband in Namibia while filming the movie "Mad Max: Fury Road."
While she knew his name, Keough was in a relationship at the time, and wasn't "looking at anyone in that way."
In 2013, a year after meeting Smith-Petersen in Namibia, Keough and her castmates took a trip to Sydney, Australia, for reshoots. Now single, Keough said she took note of the stuntman.
"Ben was on set and I saw him. It had been a year, and he just felt more grown up and there was something about him. I was like, 'Oh wow.' He felt so much more mature," she wrote.
Keough called Smith-Petersen "cute," and said she found herself "wanting to text him."
When one of her friends had a "little cozy get-together" at their house, she decided to invite Smith-Petersen to the event.
That's when Keough said she noticed a "connection." Later that night, they shared their first kiss. "I felt like I didn't want to be away from him," she wrote.
Keough said she 'always felt comfortable' around Ben-Petersen
After connecting with Ben-Petersen, Keough decided to extend her stay in Australia. She "(fell) in love with Australia," and with Ben-Petersen.
In the essay for British Vogue, Keough detailed their adventures together — including getting matching tattoos their third time hanging out, "just for fun, never thinking the relationship would go anywhere."
Within a week, Keough wrote that she already felt attached to him. She remembered thinking, "I can't leave him. I feel like this is something really special." 
"I always felt comfortable around him," she told USA Today in 2016. "You know when you feel weird when you first start dating someone, or like you don't want to eat in front of them, you wake up and put make up on or something weird? I just always felt very comfortable with him, always wanted to be near him, even from the beginning."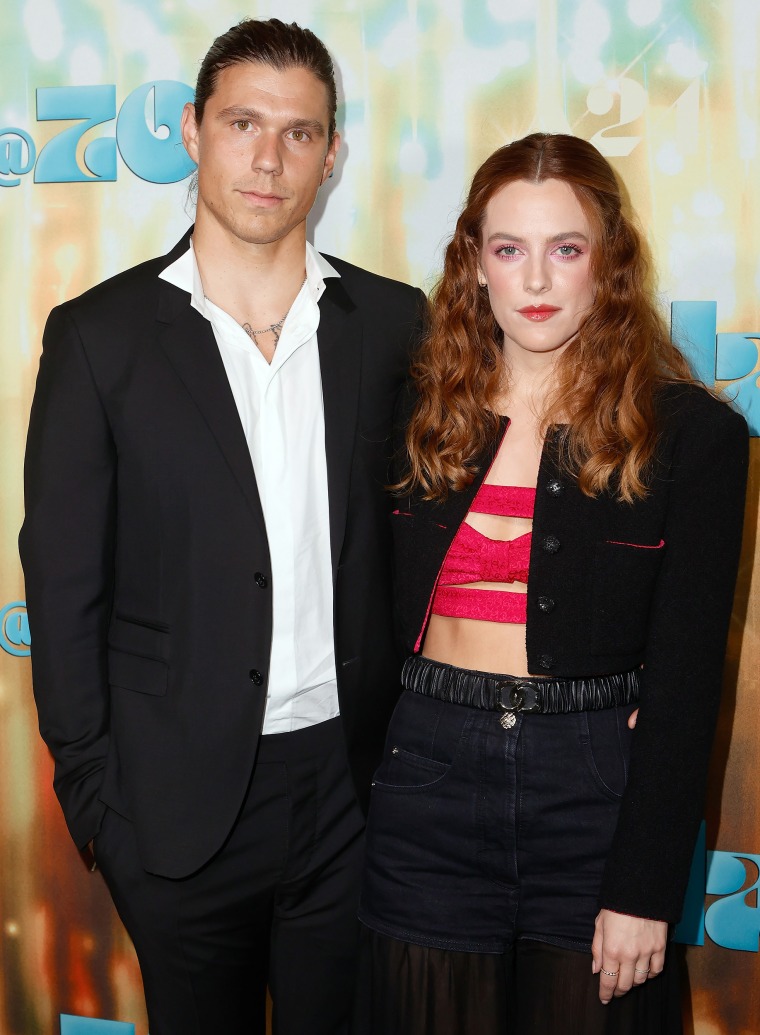 Though she was young, Keough thought of Smith-Petersen as the 'father of her children'
As her trip to Australia wound down, Keough said Smith-Petersen asked her to visit his family in his Byron Bay hometown. She zeroed in on a moment of clarity in her essay for British Vogue.
"I remember as he walked out of the gas station, I so strongly had this feeling, and it was, 'That's the father of your children.' It was so crazy because we had only really hung out for a week," she said.
At the time, Keough was 24 and Smith-Petersen was 22.
Keough and Smith-Petersen got engaged in 2014
In August 2014, a year after reconnecting, Keough and Smith-Petersen got engaged.
Smith-Petersen reportedly announced the happy news in an already-deleted Facebook post. However, according to E! News, the snap featured a photo of Keough showing off her engagement ring. Smith-Petersen reportedly captioned it, "So that happened."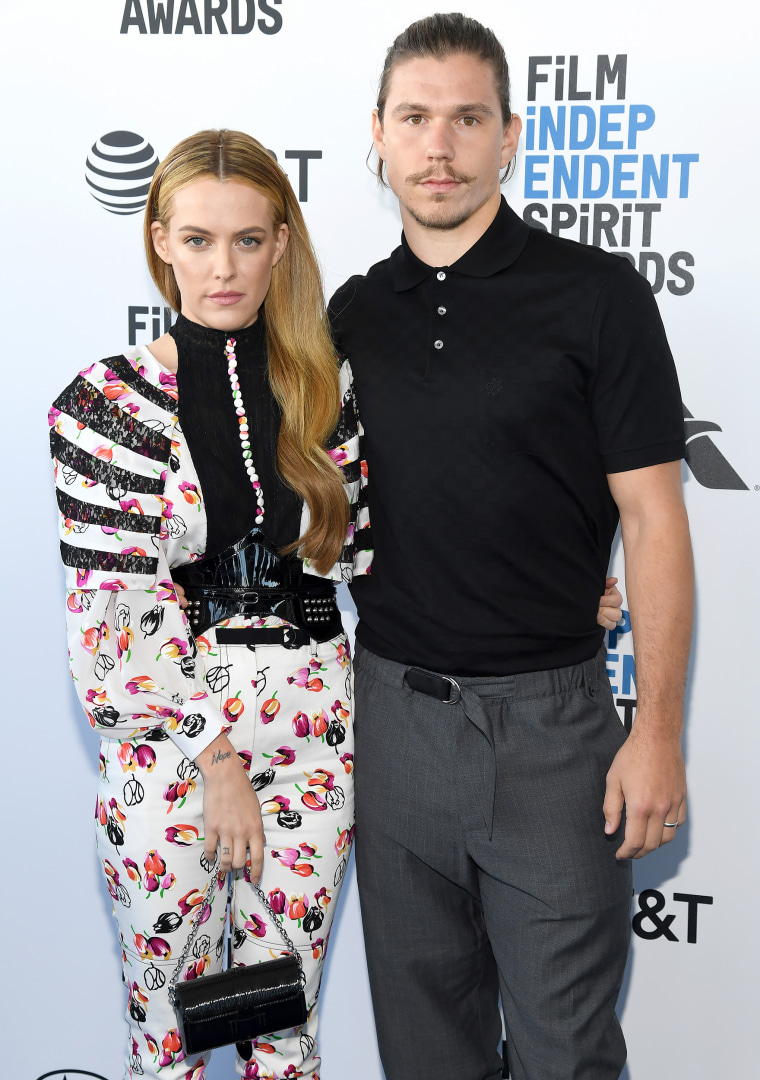 Keough laid out the timeline to British Vogue, saying that the engagement happened six months into their moving in together (and that they moved in together two months into dating).
"I want to have children with Ben, and I know we'll always be close. That's what you want anytime you get married," Keough told Town & Country in 2015.
Keough and Smith-Petersen got married ... twice
Keough and Smith-Petersen's first wedding took place in Nepal. On Instagram, Keough shared the story behind the impromptu ceremony.
At the time, Keough and Smith-Petersen were in the Himalayan country to build a school. Their hosts, after learning they were engaged, wanted to do something special — so they threw them a wedding in the Hindu tradition.
"The whole town came, we were so honored and surprised, it was so special," she wrote. "I committed to spending 7 lifetimes with you ... I dunno about that ... we'll see how this one goes."
Once they returned to the U.S, they got married all over again in front of their friends in a Napa Valley, Calif., ceremony, according to a Hello! magazine exclusive.
"It was the most beautiful, amazing, fun day and night," Keough said at the time, per Hello! "It was every single person I love in one place. I didn't want it to end."
Smith-Petersen added, "I'd say it was the best day of my life. I don't want to be cliché, but it was. I wouldn't change anything."
Keough's husband gave a speech during Lisa Marie Presley's memorial ceremony
On Jan. 12, news broke that Keough's mom, Lisa Marie Presley, who is the only daughter of the rock n' roll icon Elvis Presley, had died at the age of 54 after she experienced a cardiac arrest.
A few days after her death, a spokesperson for Graceland told TODAY that Keough and her 14-year-old twin sisters, Harper and Finley, will inherit Graceland from their mom.
At the memorial ceremony at Graceland, Smith-Peterson read a tribute Keough had written. "Thank you for being my mother in this life. I am eternally grateful to have spent 33 years with you. I'm certain I chose the best mother for me in this world and I knew that as far back as I can remember you," he said.