For two years, Richard Simmons has all but disappeared from the public, leading friends to worry and even question whether he is being held in his home against his will.
In an interview that aired Monday morning, the effervescent fitness guru spoke with TODAY's Savannah Guthrie over the phone about his seclusion.
"No one is holding me in my house as a hostage,'' Simmons told Guthrie during the morning show exclusive interview. "You know, I do what I want to do as I've always done so people should sort of just believe what I have to say because like I'm Richard Simmons!"
In a New York Daily News story that ran over the weekend, a friend described Simmons, 67, as "gaunt" and noted how his housekeeper, Teresa Reveles, appeared to be controlling his life.
"That's just very silly,'' he said. "Teresa Reveles has been with me for 30 years. It's almost like we're a married couple."
Simmons has cut off contact with friends and has rarely been seen in public outside his home in the Hollywood Hills.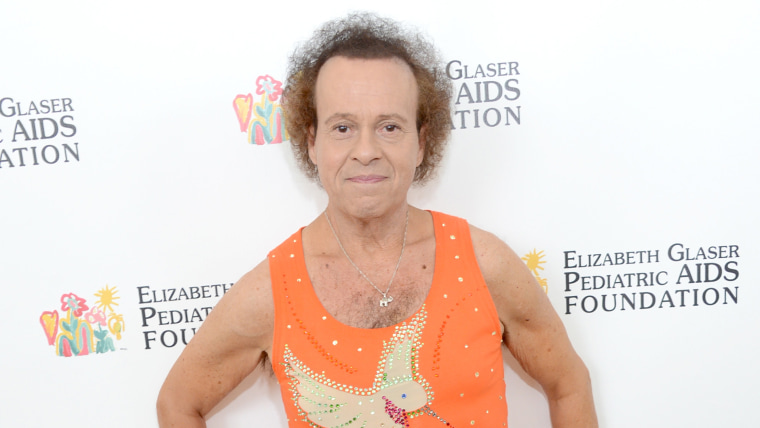 RELATED: Richard Simmons: I'm 'so touched' by support as a I fight knee injury
"I just sort of wanted to be a little bit of a loner for a little while,'' Simmons said. "You know, I had hurt my knee, and I had some problems with it, and then the other knee started giving me trouble because I've taught like thousands and thousands of classes, and you know right now I just want to sort of take care of me."
Simmons said it was his decision to withdraw from public life.
"I just really don't want to do anything, you know,'' he said. "I just don't want to be traveling anymore. It certainly has taken its toll on me, so it was not like over a day, it was just over some time."
He has spoken in the past and written in his memoir about struggles with depression and body image.
"When you're an overweight kid and you're made fun of and you're put down, some of that stuff never leaves you,'' he said. "It always sort of is like a shadow, like Peter Pan."
However, Simmons says his health is "good" and that he takes regular walks and drives in addition to working out in the gym in his home.
"For all the people that were worrying about me, I want to tell them that I love them with my whole heart and soul and that not to worry, Richard's fine,'' he said. "You haven't seen the last of me. I'll come back, and I'll come back strong."
Follow TODAY.com writer Scott Stump on Twitter.