Following a spirited launch by Sheryl Crow last week, the "Today" show post-dawn concert series continues this Friday with John Mayer, the triply talented, hugely popular jazzy pop-rock singer, songwriter and guitarist. But — and I speak as a concerned husband and father — don't let Mayer's gentle romanticism, clean-cut "perfect boyfriend" façade and deeply expressive facial contortions fool you America — he has COME FOR YOUR WOMEN, and his scheme has wildly succeeded in sending the heart of many a young woman aflutter.
Women, I know Mayer's type: avoiding the full frontal alpha male confrontation of testosterone and estrogen, Mayer and those of his ilk lull and beguile you. They don't ram through the front door guns blazing, they slip in through a side entrance using understanding, self-deprecating humor, intelligence and sensitivity: "your body is a wonderland" indeed!
Mayer's plot thickens
John Mayer has fellow travelers in quiet seduction, singer/songwriters like Damien Rice and David Gray, and even enablers. Despite the fact that Mayer had already performed in the spotlight of the televised Grammy Awards in early 2003, won a Grammy in the same show (Best Male Pop Vocal Performance for "Your Body Is a Wonderland"), and sold 3.5 million copies of his debut album "Room For Squares," when guest host Jack Black introduced him as the musical performer on the season opener of "Saturday Night Live" last October, Black mispronounced his last name as "Meyer," clearly manipulating the protective instincts of vulnerable females from coast to coast!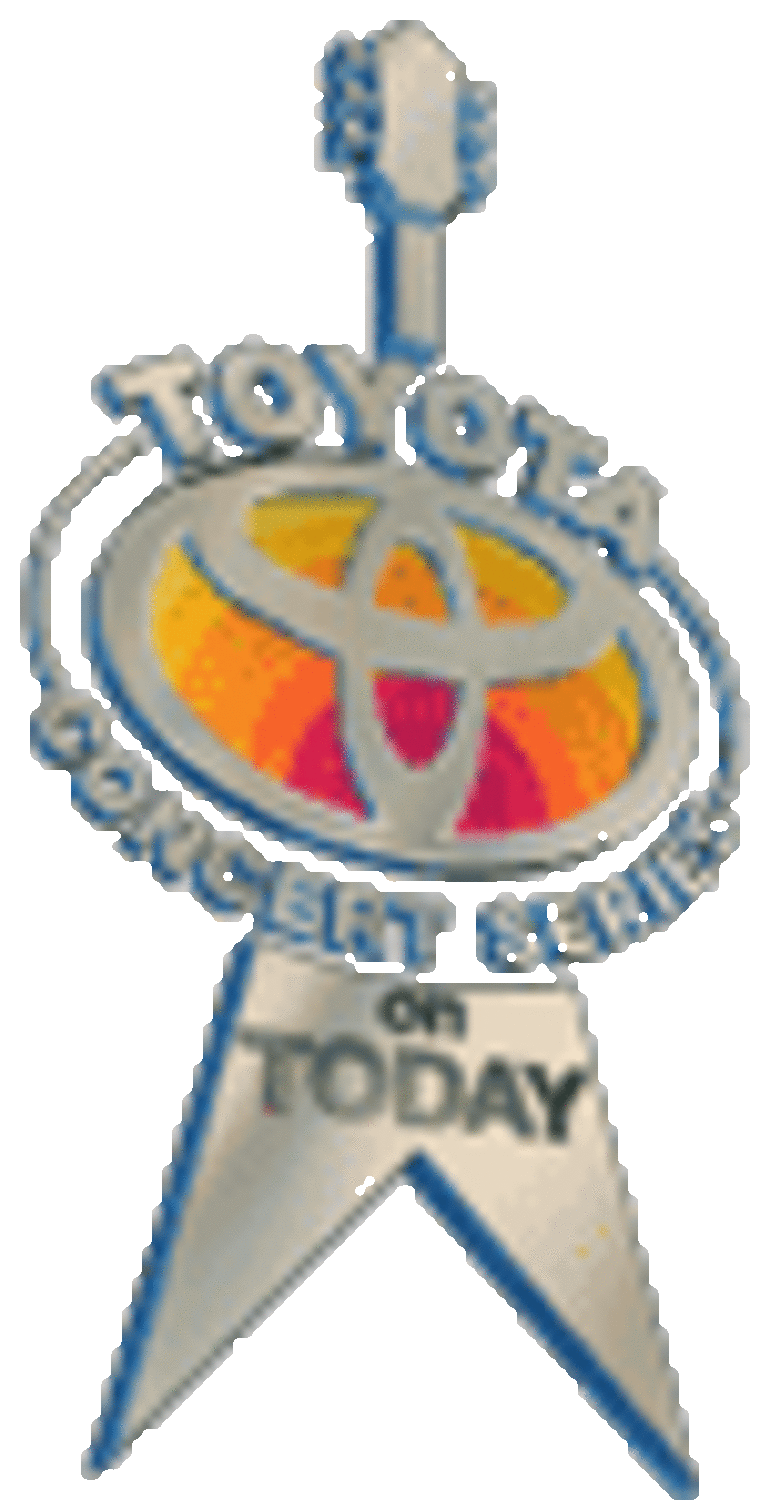 I reluctantly admit, however, that Mayer, 26, has much to offer besides pouty lips and bedroom eyes scanning his sold-out shows for dewy female bounty. After growing up in Connecticut and briefly attending the prestigious Berklee College of Music, Mayer and his guitar settled in Atlanta in the late '90s, where he steadily played the clubs, wrote songs and developed an enthusiastic following for his cool Dave Matthews-meets-Michael Franks voice, elegant, propulsive guitar accompaniment, and sophisticated melodies, all very well demonstrated in his self-released '99 EP "Inside Wants Out."
Mayer appeared triumphantly at the South by Southwest Music Festival in early 2000 and was signed to Columbia, which released "Room For Squares" in 2001. On the strength of enduring singles "No Such Thing," the dangerously appealing "Your Body Is a Wonderland," and almost nonstop touring, Mayer tapped into both the adult alternative market that made Norah Jones a superstar, and enraptured girls of all ages.
Mayer further solidified his grip with "Heavier Things," a Billboard No. 1-charting album released last September, blessed with two more winning singles, "Clarity" and "Bigger Than My Body." Millions more will be exposed to Mayer's charms Friday morning — don't say you weren't warned.
Damien Rice
Consider this also a warning about introspective, evocative Irish alt-folk troubadour Damien Rice and his self-recorded and produced debut, "O." The CD caused a sensation in Ireland, going triple-platinum there; but more astonishing is the reception Rice has received in the U.S., selling 300,000 copies of "O" on unheard-of Vector Records since last June, winning the Shortlist Music Prize, and selling out 3000-seat theaters.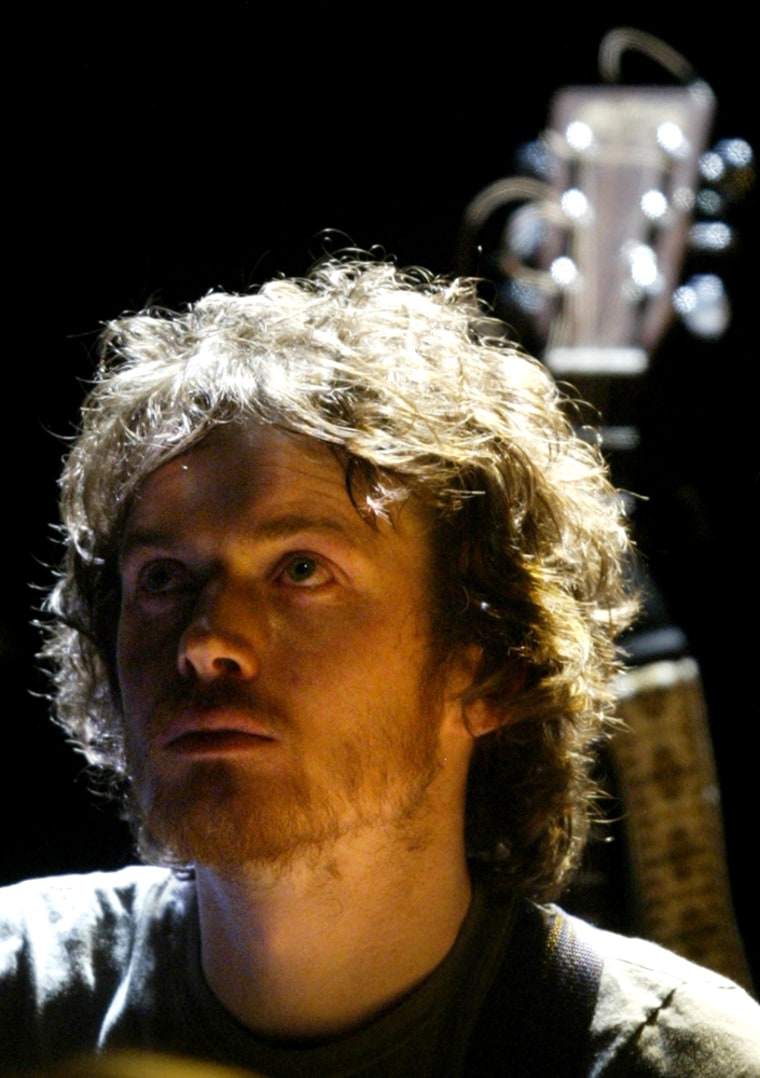 Rice, 30, seems to marshal the accumulated poignancy of Irish history in the opening dirge "Delicate," highlighted by his expressive tenor (somewhere between David Gray and Don McLean) and Vyvienne Long's mournful cello.
The vocal interplay between Rice and Lisa Hannigan and a strong backbeat drive love song "Volcano," the best-known and most seductive song on the album. Sprightly picked and strummed acoustic guitars (bringing to mind some of the best of Cat Stevens) enlivens "Cannonball," and "Older Chests" speaks hauntingly of the accretion of time that results in old age, with attendant understanding and loss. "Amie" evokes similar emotional space, but with an even lovelier melody.
"Cold Water" is a tad too glacial for my taste, but the disc ends on a bizarre high with the conspiratorial, incantatory "Eskimo" ("I look to my Eskimo friend when I'm down, down, down"), which remarkably busts into operatic soprano from Doreen Curran for its coda — didn't see that one coming, I assure you.
Rice, who has made swooning fans of Julia Roberts and Renee Zellweger, performs live Monday, May 3, at New York City's Beacon Theater.
David Gray
Everyone loves a 10-year overnight sensation, and David Gray — another appealingly sensitive singer/songwriter — became suddenly much loved after a decade of relative obscurity when his "White Ladder" broke through in 2000.
Gray, whose lightly gritty tenor voice recalls Simply Red's Mick Hucknall and sometimes the young Bob Dylan, bottomed out in '97 having been dropped by both the Hut and EMI labels after three critically honored but commercially snubbed CDs, "A Century Ends" ('93), "Flesh" ('94) and "Sell, Sell, Sell"('96). He retreated to his London flat, and accompanied primarily by his own acoustic guitar and piano, a drum machine, and longtime aide-de-camp "Clune" McClune, Gray pushed aside concerns of recording contracts and chart-positions and recorded his subtle masterwork "White Ladder."
Relaxed yet revelatory, "White Ladder's" long climb to the top ironically began with the freedom granted Gray through his rejection by the recording establishment, leaving him free to plumb the depths of his soul for gems like "Please Forgive Me," "This Year's Love" and "Babylon."
"Please Forgive Me" rolls along with a lazy, coiled vigor on a suppressed, drum machine-generated jungle beat. Gray deftly matches message with medium as the music addresses the contradictions endemic between electronic and acoustic music, and his lyrics address the contradictions inherent in a love of painful intensity with lines like "feels like lightning running through my veins every time I look at you," and "I got half a mind to die so I won't ever have to lose you girl."
Similarly themed, but looking with some trepidation at the bigger picture is another classic, "This Year's Love." Over unadorned piano, Gray tries to face down the cynicism that has crept into his song title, realizing that even the most intense love can fall away, leaving his heart "torn when that hurt gets thrown."
Yet against his better judgment, the hopeless romantic takes over, "I open up my arms and fall losing all control of every dream inside my soul." Having chosen the path of engagement, Gray can only hope for the best — the song trails out with him repeating a warning, a prayer, a declarative statement against the contingency of all feeling, as if the very repetition will make it so: "This year's love had better last."
The catchiest song on the album, "Babylon," became an adult-alternative radio staple and the video saw a lot of airtime on VH1 and MTV. Another tale of contact and retraction, Gray walks the autumn streets of London, kicking up leaves and recriminations against himself for a love he has allowed to founder on the rocks of jealousy and bitterness. The story ends happily, however, as Gray calls out to his returned lover to "let go your heart, let go your head and feel it now, Babylon," drawing a parallel between the ancient city renowned for sensual gratification and the riot of the senses let loose when two give in to love.
Mayer, Rice, Gray — the women don't stand a chance.
Eric Olsen is the editor of and is a regular contributor to MSNBC.com.