Renée Zellweger is going somewhere over the rainbow!
The actress is set to play Judy Garland in an upcoming biopic about the legendary singer. The movie's Twitter page just shared a first look at Zellweger channeling Garland, and the transformation is remarkable.
Zellweger looks almost unrecognizable as the screen icon.
In "Judy," Zellweger will play Garland in 1968 when she gave a series of sold-out concerts in London.
At that time, Garland had recently returned to the spotlight after struggling for years with substance abuse and a series of rocky personal relationships. Tragically, she would die just one year later in June 1969 at age 47.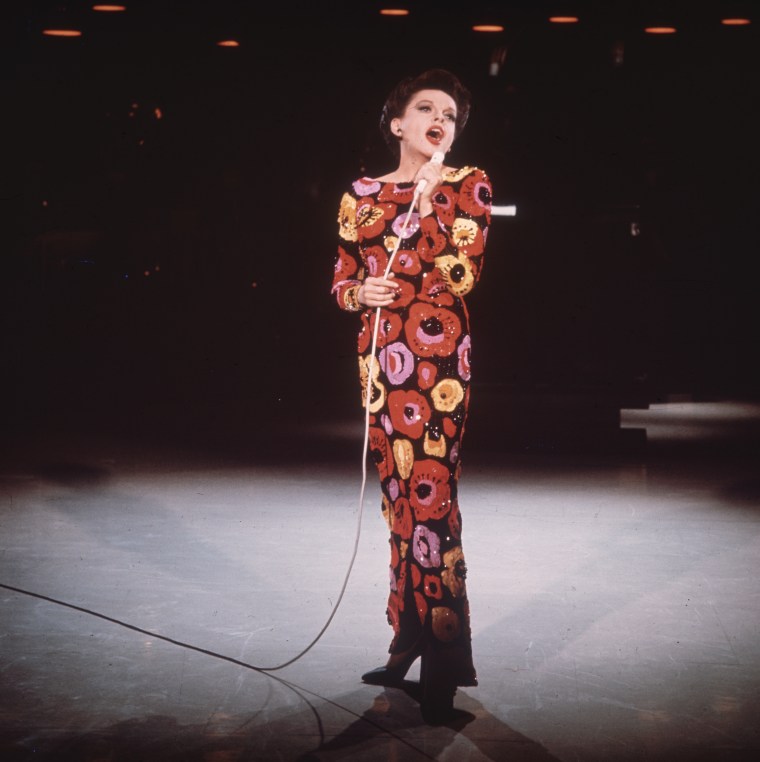 "Judy" will feature some of Garland's best-loved songs, including "Somewhere Over the Rainbow." There's no word yet on whether Zellweger will do her own singing in the film, but she did show off her vocal chops in 2002's "Chicago," so she could very well sing again in "Judy."
Either way, Zellweger is definitely a master of dialects, judging by her spot-on British accent in the Bridget Jones series, so she's no doubt working on channeling Garland's distinctive, husky speaking voice.
Zellweger will star alongside British actor Michael Gambon (known stateside for playing Dumbledore in the later "Harry Potter" films), as well as "American Horror Story" actor Finn Wittrock.
Filming for "Judy" recently began in London. There's no word yet on when the movie will come out, but it will definitely be one to watch!