On Thursday, a perfect pairing grew a little larger as Regis Philbin rejoined TODAY's Hoda Kotb and (longtime former TV partner) Kathie Lee Gifford as a TODAY contributor!
And it's a good thing TODAY came along, because when Kathie Lee and Hoda found him, he was (jokingly) tending bar at a local restaurant — and somewhat inexpertly pouring champagne.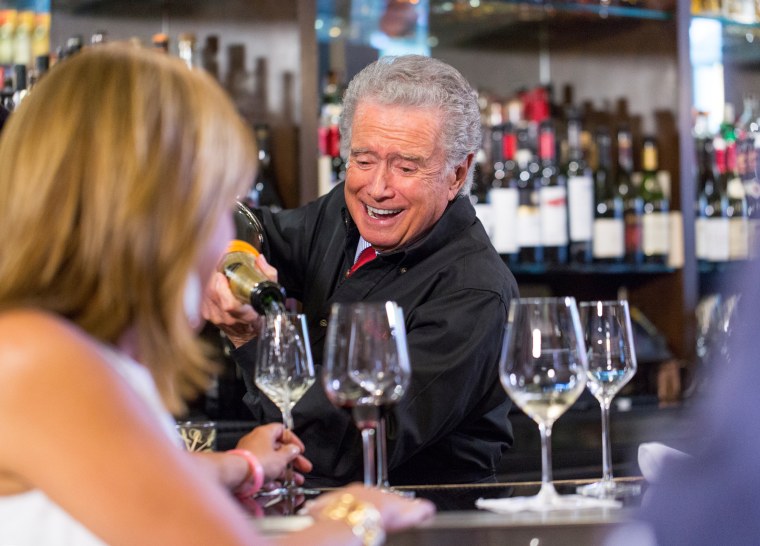 Fortunately, he has many other talents.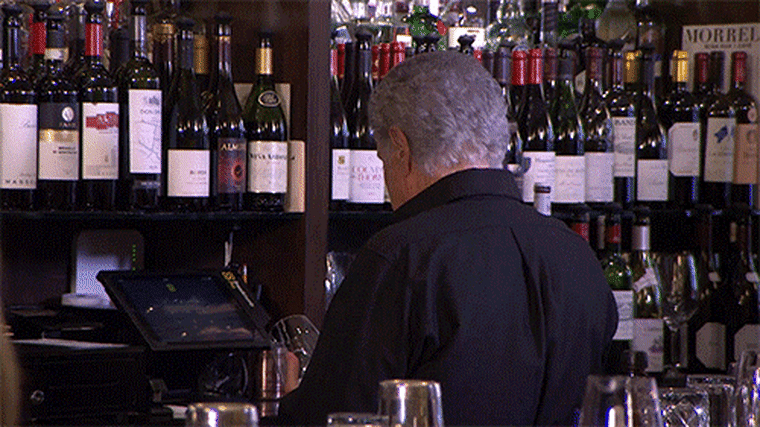 Kathie Lee invited him to the TODAY studios and he quipped, "What have you got over there?" before allowing himself to be led by the ladies over to the show, passing through a crowd that cheered like he was a conquering hero.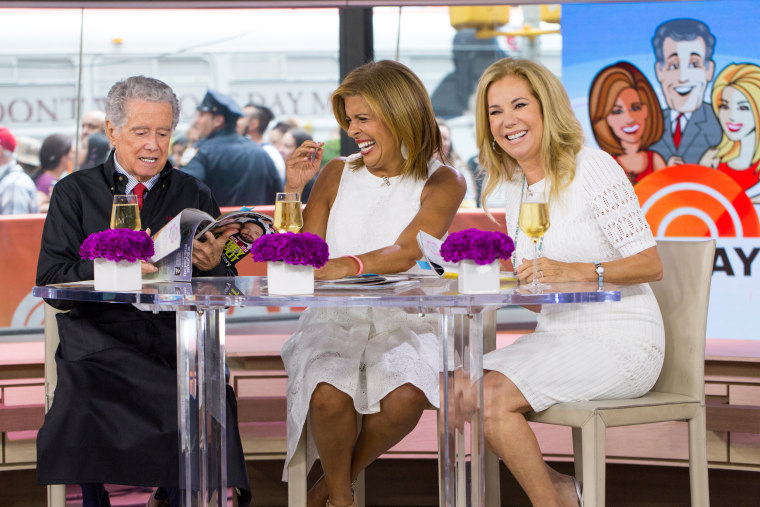 Hoda even got them to shout "Regis! Regis!"
MORE: Regis Philbin teams up with Kathie Lee, Hoda as special contributor!
Once inside, Regis kept things lively with his charm and cheer during a discussion of Kathie Lee's daughter Cassidy's new movie "The Gallows" ("I have known this little one since she was born!" he said) and other regular fourth hour happenings. (He even engaged in a little basketball game!)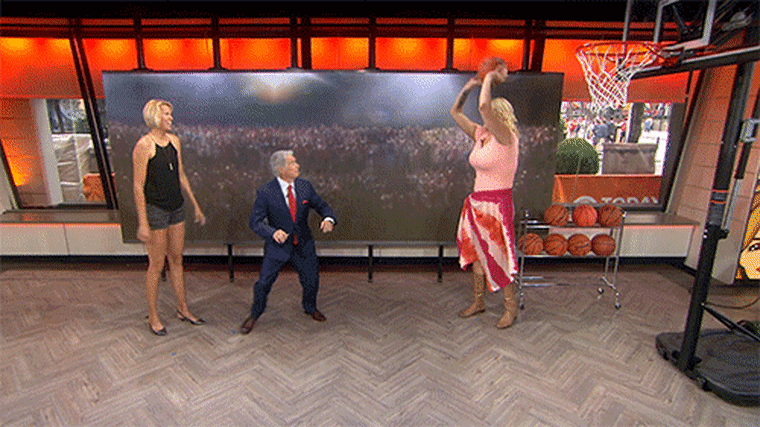 But there's one thing he will have to master if he sticks around. When asked if he normally drank at 10 a.m., he cried, "Never! But I am today, I tell you that."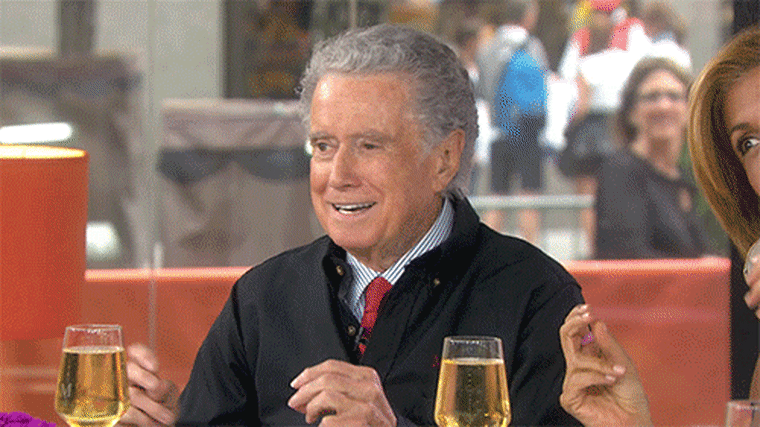 Welcome, Regis!