Regis Philbin doesn't usually wake up early for morning television these days, but when it means a chance to lock lips with Hoda Kotb, he's an early riser!
Kathie Lee dared her friends Hoda and Regis to do the Twizzler Challenge, a viral campaign to raise awareness and money for autism. They sure didn't disappoint.
The television veteran started off in typical Regis fashion with a few good one-liners.
"Let me look at your lips," Regis said. "She could swallow me! I've never seen lips like that!"
With some encouragement from Kathie Lee and music to set the mood, they got down to business.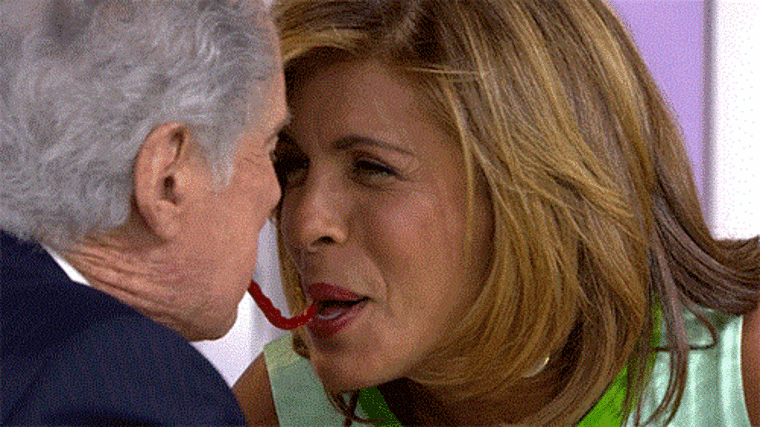 "She's getting close!" Regis yelled.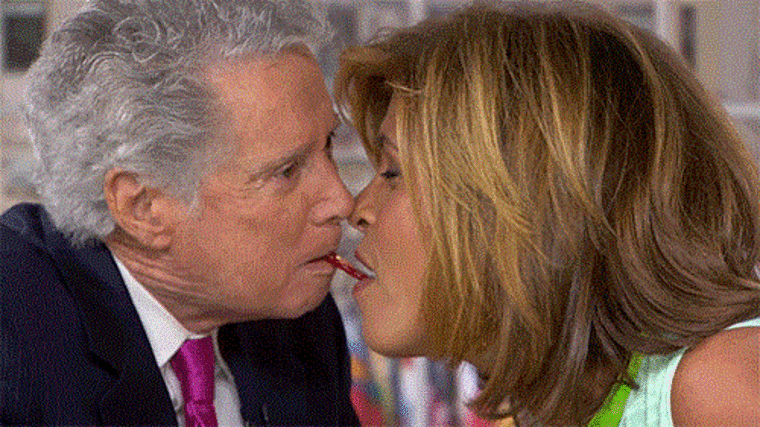 Hoda was clearly doing all the work until they got to the center of the Twizzler. Regis decided to take full advantage of this opportunity to plant a few big ones right on Hoda's lips!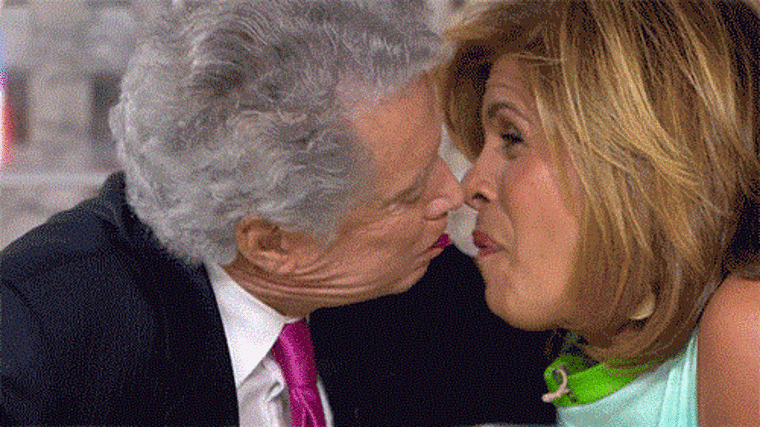 "Do you have a boyfriend?" Regis joked after he came up for air. Hoda quickly let him know she's a taken woman!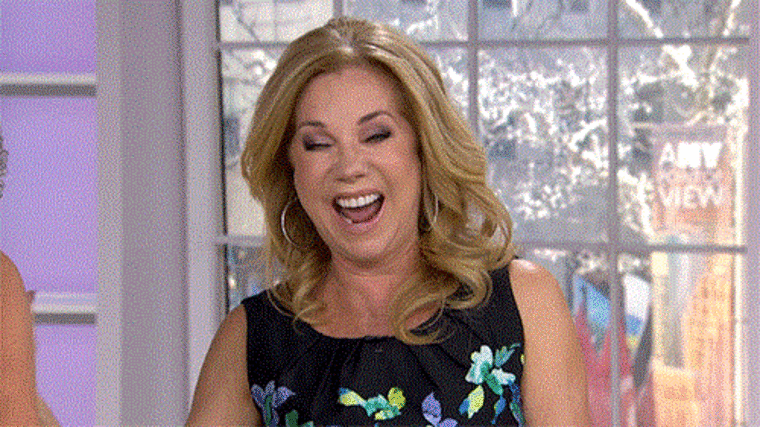 No one seemed to enjoy it more than Kathie Lee, who took the challenge last week with buddy Matt Lauer.
Follow TODAY digital dude Kyle Michael Miller on Twitter.