Regis and Kathie Lee were reunited Wednesday morning after 12 years as co-anchors of the fourth hour, but it was like no time at all had passed.
After an amazing morning interview with Matt, the kickoff to the special Kathie Lee and Regis edition of TODAY featured a special surprise: For the first time ever, the show was performed in front of a live studio audience. (KLG noted that one fan was holding a sign that said "Reege-united and it feels so good.")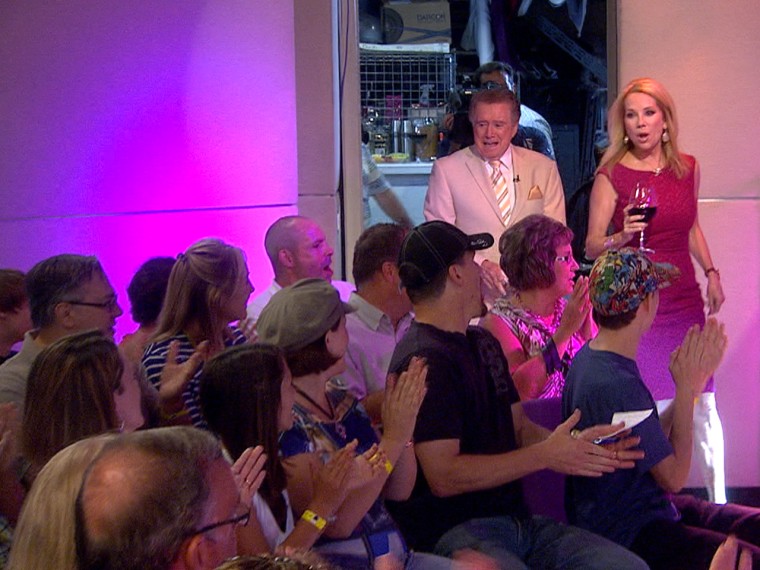 During the chat, the former co-hosts discussed how Regis fills his days: hanging out with Joy, romancing Betty White on "Hot in Cleveland," and of course, missing their unstoppable chemistry.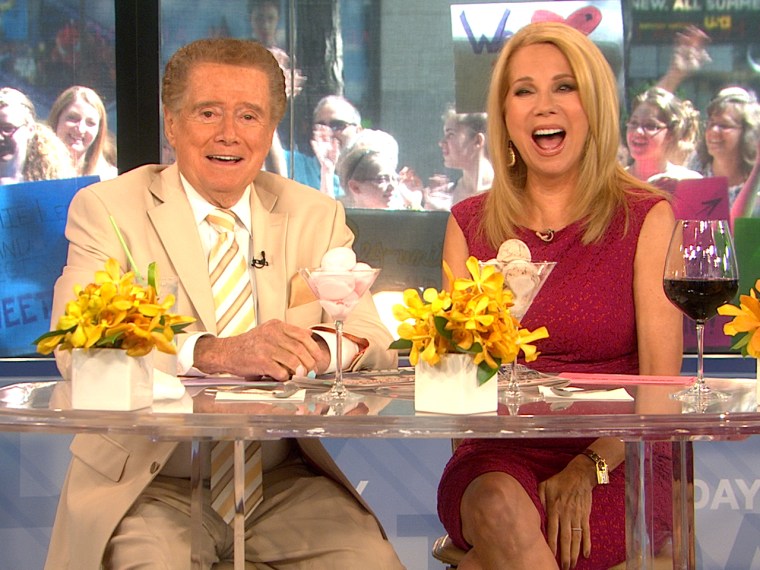 One audience member wanted to know how Regis and Kathie Lee have stayed friends over the years and maintained their special brand of magic. KLG said that they have dinner together about every six weeks.
"Every two months to four years," Regis joked. But no matter when they get together (or how often), they always have a great time. And indeed, today was just like old times — except for the one moment when KLG thought that Regis may have called her Kelly, which he denied.
"She's always on your mind!" he said of KLG's "Live!" replacement when she left the show in 2000. "I hope you two never meet."
It's good to have the two of them together again.
Julieanne Smolinski is a TODAY.com contributor. She missed you, Reege!
More:
Regis makes Kathie Lee, Matt Lauer wait for it
Video: KLG: I got Regis drunk to co-host with me
Hoda to Regis: Just get my name right