Regina Hall is explaining why she lost her composure as she accepted Kevin Costner's award at the Golden Globes.
Hall, 52, accepted the "Yellowstone" star's award on his behalf at the Jan. 10 ceremony after Costner had to miss the night at the last minute due to extreme flooding in Santa Barbara, California.
While on stage, Hall began to giggle as she attempted to explain that Costner couldn't attend.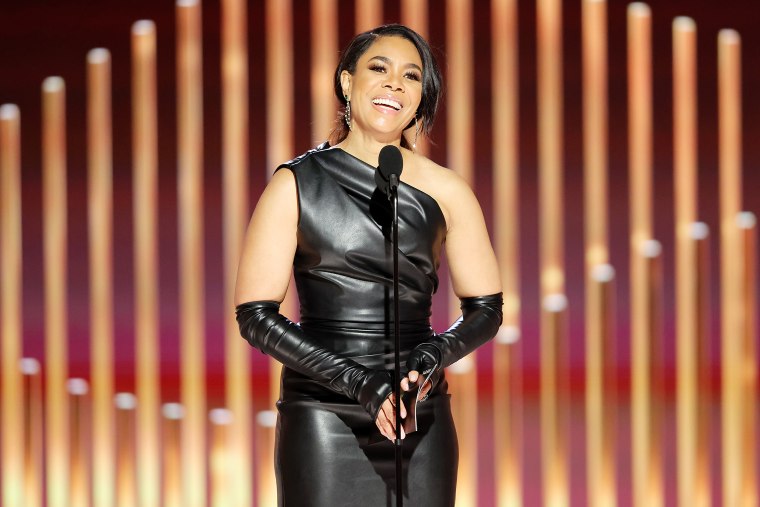 Hall watched a clip of her speech during her recent visit to TODAY with Hoda & Jenna, and offered some context about the moment.
Hall explained that when she opened her speech with some light jokes about Costner, she did not realize that the words on the teleprompter would soon take a more serious turn, referencing the extreme flooding in California.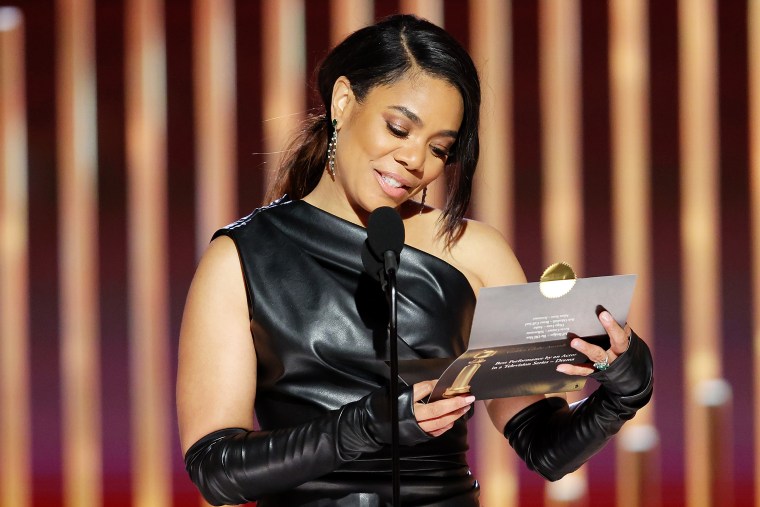 "It was on the teleprompters, and I was just experiencing what I was reading in real-time," she said to Hoda and Jenna.
Hall admits the unscripted moment left her a bit flustered. "I don't know, it just came up," she said.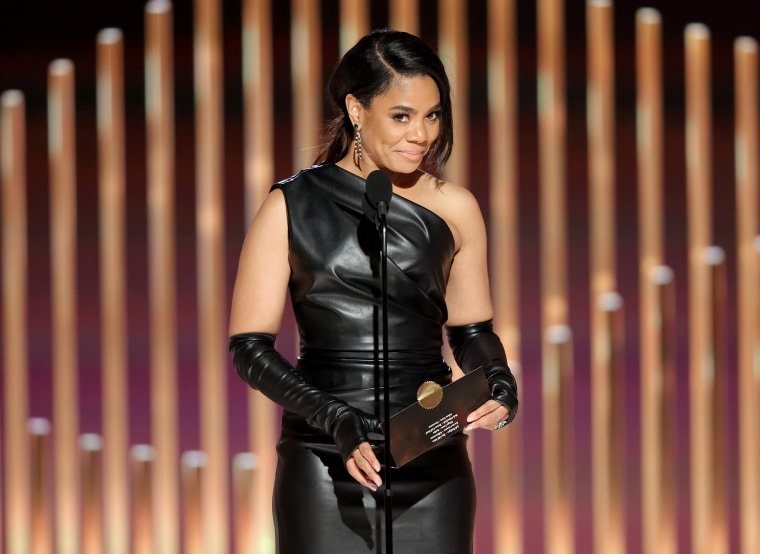 Hall's Golden Globes speech sparked various reactions online.
One Twitter user called the "Girls Trip" star "disrespectful" for giggling during her speech, writing, "Kevin Costner is a legend and u laugh at him when hes doing what hes told by the county officials to stay safe!!" 
Others defended Hall, arguing that she was not laughing at Costner or the floods, but rather laughing at herself.
"She is just terribly embarrassed because she was making fun of him and realized that she had 'put her foot in it,' and I feel badly for her," one person tweeted. "She is not laughing at the flood she is having nervous laughter about how badly she has flubbed it."
Costner and his wife, Christine Baumgartner, were forced to bow out of the Golden Globes after being instructed to shelter in place due to California's severe floods.
"This is the second time in five years the town, the freeways flooded out," Costner explained in a Jan. 11 Instagram video. "We found ourselves on the wrong side of the town and we couldn't get back last night. We couldn't even get back to the house this morning in time with the freeways closed."
He added that he and his family were devastated to be missing the show.
"Nobody's sadder than us that we can't be there at the Golden Globes," he said. "Chris had a beautiful dress. I was looking forward to walking down the red carpet with her."
After he won the Golden Globe for best actor in a television series drama, the "Yellowstone" star shared a sweet message for his supporters on Instagram, thanking fans for loving "Yellowstone Ranch as if it were their own."