Reese Witherspoon earned her crown on Sunday night as America's Sweetheart of social media.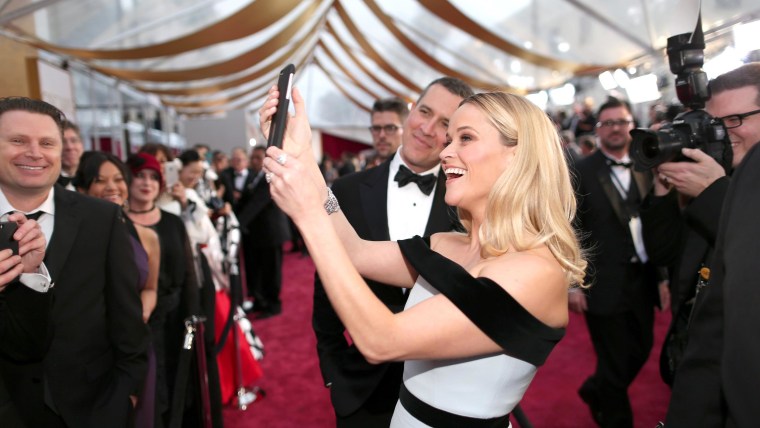 The Oscar-nominated star of "Wild" kept fans in the loop on her awards show night via Instagram, and by entreating them to get involved on Twitter.
She started off the morning with a little tease of what was to come:
She also pushed for women to be asked more in-depth questions than the average "Who are you wearing?" as part of the #AskHerMore initiative:
And gave a special shout-out to hubby Jim Toth, who she called the "best thing to have on the red carpet" in this Instagram post, thanking him for his love and support:
Somehow in the midst of all the pre-show prep, she took time to chat with mom Betty Reese (just like she did for January's Golden Globes) and shared those words of encouragement on Instagram:
She also gave us a glimpse of what that long walk down the hallway to the show looked like:
Despite all of her social media graces, Witherspoon did not go home with a little golden statuette at the end of the night. Which is why we were so happy to learn that she (along with "American Sniper" best actor nominee Bradley Cooper) were TODAY's "Golden Hanger Award" winners — the night's best dressed man and woman according to our viewers.
Congrats, Ms. W. You're a winner, no matter how you slice it!