"Saturday Night Live" got in the Mother's Day spirit during its monologue, which featured cast members and the episode's host, Reese Witherspoon, apologizing to their mothers for bad behavior when they were younger.
Jay Pharoah apologized to his mom for throwing out his the sandwiches she packed for him, Kenan Thompson apologized for playing with fire and Kate McKinnon apologized for "being so weird" (to which her mom, Laura, adorably responded, "It's good that you're weird, because weird got you here.")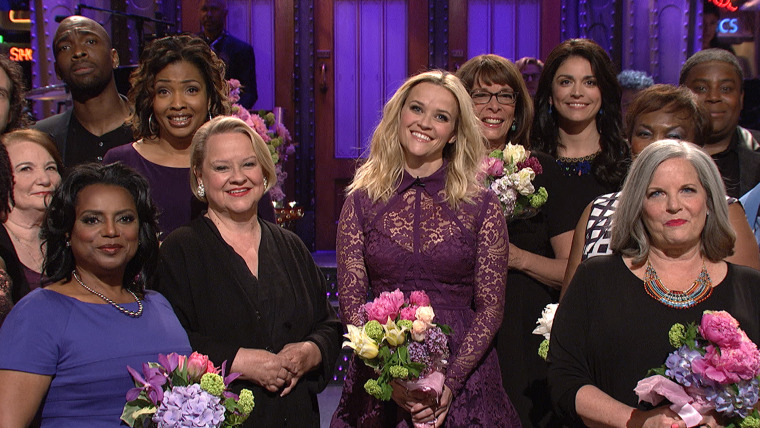 Witherspoon's mother, Betty, accepted her Oscar-winning daughter's apology for sneaking off with a boyfriend. Betty then revealed that the moms put together a reel of embarrassing home videos from the cast (and Witherspoon herself).
Watch the full clip to see all the apologies. (Warning: a few of the cast members' apologies contain some mature content).