It's the Witherspoons in Paris!
On May 28, the "Legally Blonde" actor shared sunny pictures from her recent girls' trip to the City of Light.
In posts shared to her Instagram page and stories, Witherspoon gave fans a look at what she's been up to during her Parisian adventure with her nieces, Draper and Abby James, as well as her mother, Betty Reese.
"Bonjour from Paris!" the actor captioned her first post, which featured a series of pictures of the sights and eats of her trip.
In the carousel, Witherspoon can be seen posing before a beautiful yellow and blue entryway. The rest of the photos show the actor and her girl gang visiting the art gallery Musée de l'Orangerie as well as the luxury Hôtel Costes.
On her Instagram story, she shared a video of her mom looking at a work by Claude Monet and wrote, "All she wanted to do was see Monet's Water Lilies."
In another photo, Draper, Abby and Betty stood side-by-side in front of the painting.
"Making memories with Grandma," Witherspoon captioned the sweet snap.
In a follow-up video post shared later that day, Witherspoon gave fans a little more insight into the exciting things she and her crew were up to.
In a series of clips, the actor and her family can be seen hitting all of the Paris hotspots, including a visit to the Eiffel Tower, a macaron shop, the Musée d'Orsay art museum and several restaurants.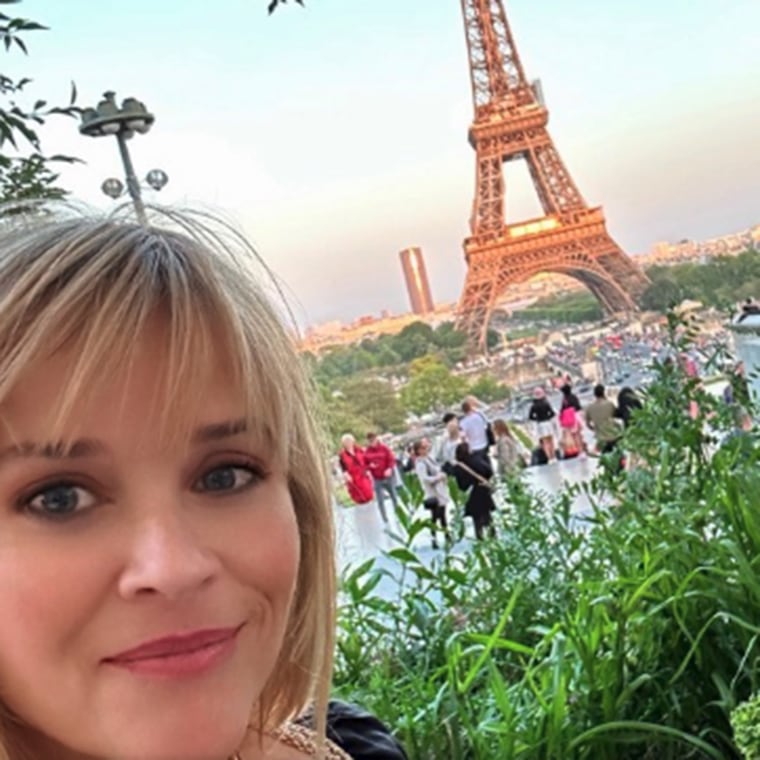 "Paris with the girls is always a good idea," Witherspoon captioned the video montage.
In the comments section of the post, Witherspoon's fans praised the actor's holiday pictures and were quick to chime in with comments on the "strong genes" in her family.
"These girls all look like they could be your daughters, too!" one user remarked. "The same eyes, smile. Your mom is a beauty and seems like such a sweet lovely person."
"Paris is always the right answer!!" another commented.
"Your family is just as adorable as YOU," a fan replied.
Witherspoon's 23-year-old daughter, Ava, is also often dubbed her mom's twin, though some argue she looks more like her dad, actor Ryan Phillippe.
Witherspoon has three kids. She shares Ava and a 19-year old son, Deacon, with Phillippe. She also shares 10-year-old Tennessee with Hollywood agent Jim Toth. Witherspoon and Toth announced they were divorcing on March 23.