/ Source: The Associated Press
Jennifer Lopez wisely keeps her love life out of the spotlight on her aptly titled fourth disc, "Rebirth," and Rob Halford slips back into his old job as lead singer of Judas Priest as seamlessly as a fist in a black leather glove on "Angel of Retribution".
"Rebirth," Jennifer LopezAfter fawning over former fiance Ben Affleck on 2002's "This is Me ...Then," Jennifer Lopez wisely keeps her love life out of the spotlight on her aptly titled fourth disc, "Rebirth." She only alludes to her secretive marriage to salsa king Marc Anthony on a few tracks, most prominently the breezy, Rodney Jerkins' penned-and-produced "I Got U," where she coos: "Sometimes real love can be not seen 'cause you're thinking what's right in front of you can't be the one for you."
But like Madonna and Janet, people don't listen to J.Lo for the poignant lyrics — she's best when riding a dance groove as on the James Brown-sampled single "Get Right" and the funky club thumper "Whatever You Wanna Do," both courtesy of Beyonce's "Crazy in Love" scribe Rich Harrison. Instead of sustaining the frenetic pace of those songs, however, most of the disc features understated yet polished mid-tempo tracks such as the bubbly "I, Love."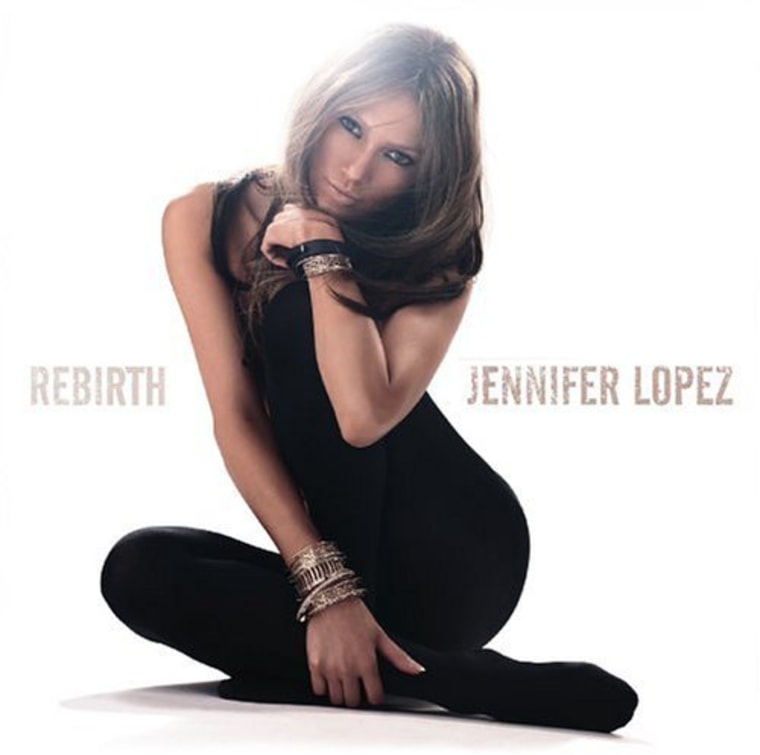 The disc's one misstep is the woefully overdone ballad "(Can't Believe) This is Me," which Lopez penned with Anthony. It sounds like the sequel to the '80s hit "Total Eclipse of the Heart." And despite her efforts to keep the mood lighthearted, there's a hint of lingering heartache in her strained vocals on Timbaland's flute-looped "He'll Be Back," where J. Lo pines: "I know better than anybody how it feels to want somebody so bad after you breakup."
Overall, "Rebirth" is a satisfying listen, but fans who like their Jenny from the block hot and spicy will be slightly disappointed by the disc's milder dance-pop flavor.— Tracy Hopkins
"In Between Dreams," Jack Johnson
It's hard to see evolution in Jack Johnson, that 29-year-old Hawaiian surfer turned musician. But it's there in the undercurrents of his third album, "In Between Dreams" — an honest maturity from an otherwise suave island hipster.
His songs are still a mix of lazy day laments fueled by sensibilities from a Pacific paradise. Like the albums before it, Johnson' funky rhythms on an acoustic guitar accompany lyrics that flow with mix-master timing — it's G.Love's groove with Ben Harper's soul.
But songs such as "Banana Pancakes" and "Better Together" speak of affairs with an un-rushed appreciation for the moment. His voice rarely rises about a melodic whisper when he sings about a girl, always that girl, and a summertime romance that dies when another day begins.
The standout exception is "Sitting, Waiting, Wishing."
A soulful groove with a heavy base line, Johnson bemoans the games of waiting for a woman to see the signs of his interest. (Must be typical for island boys chasing those vacation girls with so much to do.)
Like the Beach Boys and California surf culture, Johnson's knack lies in his ability to harness Hawaii, a culture far away from the melee of the mainland, and make it appealing to those who know nothing of it.
In fact, Johnson is arguably a side-shot from his surf rock predecessors. But his music is nothing like those bands whose fascination with an untamable surf made for wild guitar solos.
Johnson's schtick is quite different: he makes being mellow cool once again.— Ryan Lenz
"Angel Of Retribution," Judas Priest
Rob Halford slips back into his old job as lead singer of Judas Priest as seamlessly as a fist in a black leather glove. In their first album since Halford rejoined the legendary British quintet, Judas Priest seems primed to reclaim their perch as the most dominant band in heavy metal (not that there's much competition nowadays). Tracks like the powerful opening opus "Judas Rising" and the fist-pumping "Deal With The Devil" show everyone how the big boys do it, showcasing Glenn Tipton and K.K. Downing's blistering twin guitar attack to great effect.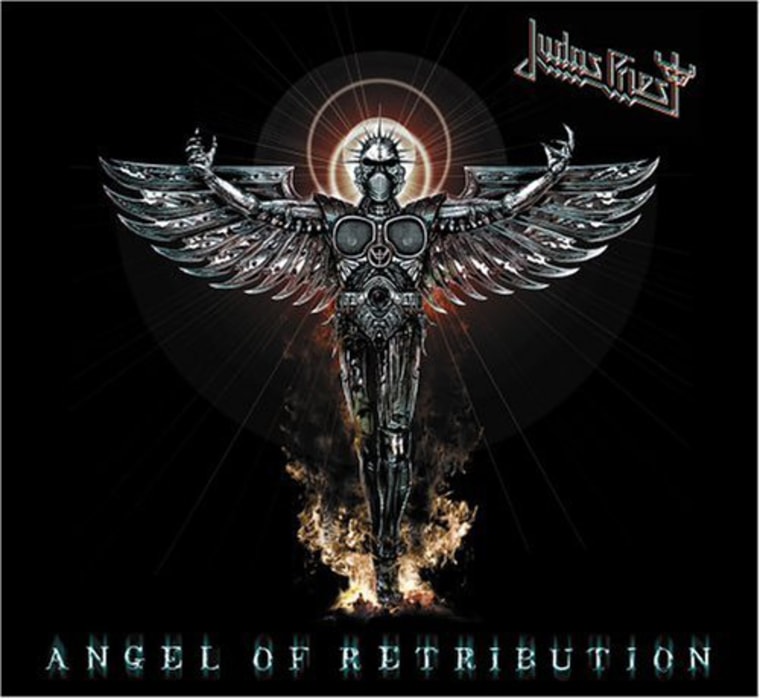 The thumping, bottom-heavy "Revolution" stands a decent chance of catching on as a radio hit along the lines of '80s anthems like "Love Bites" and "Turbo Lover," while "Worth Fighting For" showcases a musical versatility and melodic side that blends perfectly with Priest's hell-bent-for-leather muscularity.
Halford's return from nearly a decade of self-imposed solo exile seems to have re-energized the band, and while "Angel of Retribution" doesn't match the band's 1982 high water mark "Screaming For Vengeance," it's still better than 90 percent of the other drek out there passing itself off as heavy metal. Welcome back, Rob; we missed ya!— Wayne Parry
"Brave," Jamie O'Neal
Jamie O'Neal's massive 2000 country hit "There Is No Arizona" had a relaxed, country/hip-hop groove that worked well with her megawatt alto and the song's subject matter of lost love. The result was catchy and a little dark.
Unfortunately, her latest recording, "Brave," is relentlessly upbeat and has no such conflicted moments. O'Neal had a baby a little over a year ago, so it's understandable that four of her record's eleven tracks would touch on the joys of motherhood. On "Brave," though, even songs about heartbreak ("When Did You Know?"), incurable disease ("Ready When it Comes") and exotic dancers ("Devil on the Left") are ultimately cheery and redemptive. The latter song, for example, resembles Bobbie Gentry's classic "Fancy," but its feel-good ending lacks the grit of Gentry's original.
O'Neal may have a remarkable voice and her recording is Nashville state-of-the-art, but "Brave" doesn't have the courage to address life — and motherhood — as it is: complex and, often, quite difficult.— Paul V. Griffith
"Back to Me," Kathleen Edwards
Sad sounds swell on "Back to Me," Kathleen Edwards' follow-up to a promising 2003 debut, "Failer." Her droopy dirt-road alto is unadorned, like the countryside in her native Canada. Yet there's a wonderful warmth to her songs, which search for the lessons coming from loss and disillusion.
"Pink Emerson Radio" marinates in melancholy, listing possessions Edwards lost in an apartment fire. She offers a dark dictum on another cut: "Good things come to those who stop looking." And then there's "In State," inspired by a character reminiscent of the desperate, doomed criminal Edwards sang about in an earlier tune, "Six O'Clock News." "Maybe 20 years in state will change your mind," she tells him.
With her dusty delivery, Edwards sounds like a more-on-pitch Lucinda Williams, and shares the same eye for detail. She frames her tales with twangy, muscular accompaniment, and often doubles her vocals with sweet harmony — salve for songs of raw emotion.— Steven Wine
"Amos Lee," Amos Lee
On his debut album, singer-songwriter Amos Lee rarely raises his warm, husky voice, because there's no need. His intimate delivery and lean, tasteful arrangements command attention even at modest volume.
If that sounds like Norah Jones — well, she plays on two cuts and invited Lee to open her European shows beginning last spring. Lee has a more soulful sound than his tour mate, but like Jones, he makes sure every note by every instrument counts.
The Philadelphia native, a former elementary school teacher, draws on '70s influences ranging from Bill Withers to John Prine and shows terrific vocal dexterity whether he's singing a ballad, funk or the blues. And he can turn a phrase as well as he sings one: "Every moral has a story," he notes on "Dreamin'."
Lee wrote all 11 songs, which clock in at a snappy 36 minutes. He finishes the final tune, "All My Friends," in an enchanting near whisper, and the only problem with "Amos Lee" is that it ends too soon.— Steven Wine
"Evil Or Divine," Dio
In medieval times, people would gather 'round when the troubadour came to town, listening intently to lyrical tales of faraway places, mighty deeds and epic struggles. They still do today when this generation's heavy metal troubadour, Ronnie James Dio comes to town. "Evil Or Divine," a live album recorded at New York's Roseland Ballroom on Dec. 13, 2002, finds Dio at his storytelling best, setting artful, imaginative, evocative lyrics to crunching guitar riffs and a thunderous rhythm section as he charges through a set spanning his three-decade career. It opens with "Killing The Dragon," a medieval ode that can also be interpreted as a battle with heroin abuse. From there it's on to a medley of "Egypt" and "Children Of The Sea," one of his biggest hits with Black Sabbath in 1980.
Other Dio classics including the rapid-fire "Stand Up And Shout," the metal mission statement "We Rock," and two gems from his days with Rainbow, "Man On The Silver Mountain" and "Long Live Rock And Roll." All sound as fresh as the day they were first recorded. His ultimate masterpiece, the majestic "Heaven And Hell" is unfortunately truncated here, perhaps to get this whole show to fit on a single disc, but in the future, not one precious second of this track should be cut.
Guitarist Doug Aldrich rips through each track with intensity, joined by longtime Rainbow bassist Jimmy Bain, former AC/DC drummer Simon Wright, and keyboardist Scott Warren. Yes, it's only February, but this will undoubtedly be one of the best hard rock albums of 2005.— Wayne Parry
"Legacy," Joey DeFrancesco with Jimmy SmithJazz organ legend Jimmy Smith died at age 79 shortly before the release of this CD, making this a fitting coda to the recording career of a pioneering musician who turned the Hammond B-3 organ from a novelty to a legitimate instrument in jazz. He blended bebop, R&B, blues and gospel influences into his own trademark soul jazz sound. This was originally billed as the first studio recording pairing Smith with his 34-year-old disciple Joey DeFrancesco, who helped spur a revival of interest in jazz organ in the 1990s and guided the Hammond-Suzuki company to introduce a new model B-3 for the digital age. But with Smith's death, it now represents a passing of the torch between generations of jazz organists.
Smith does not coast through what turned out to be his last recording, especially as DeFrancesco is constantly there to engage him in inspiring musical dialogue, switching between B-3, piano and electronic keyboard to add variety to their dialogue. DeFrancesco's piano playing is prominently featured in his modern composition, "Legacy," influenced by John Coltrane, in which Smith's organ also interacts with gongs and electric sitar. Smith's classic uptempo "Back At The Chicken Shack" is spiced up with a Latin percussion beat, while tenor sax great James Moody adds some fire to "Jones'n for Elvin," a bebop-rooted tribute to the late drummer Elvin Jones.
The organists turn down the heat for some more delicate interplay on the ballad "I'll Close My Eyes" and a mellow reading of Antonio Carlos Jobim's bossa nova "Corcovado." But most of the numbers set the sparks flying — the funky "I've Got My Mojo Working" with Smith's raspy and off-color vocals; Sonny Rollins' Caribbean-accented standard "St. Thomas"; and the improvised "Blues for Bobby C."
The CD concludes with another of Smith's old soul jazz hits, "Midnight Special," which appropriately features both Smith and DeFrancesco getting in the groove on their Hammonds with guitarist Paul Bollenback adding some bluesy licks. The tune closes with some light-hearted scat singing that ends with Smith proclaiming almost prophetically "Amen" before one last blazing organ coda.— Charles J. Gans
"Dream," BeBe Winans
The title of BeBe Winans' new album, "Dream," plays off verses from Dr. Martin Luther King Jr.s historic "I Have a Dream" speech. Winans made the lyrics his own by placing them atop a catchy relaxing slow tune for a solid song. The simple sound of the acoustic guitar accompanied by piano and drum help depict a vivid picture of the struggles of the civil rights era.
Other strong songs on the projects are "When You Pray," an upbeat inspirational track with a foot-tapping and hand-clapping groove, and "Love Thang," a tribute to his daughter from his live project in 2000. But the one song thats sure to win over most listeners is his duet with neo-soul songstress Angie Stone, "Miracle of Love." This song is old school R&B thats reminiscent of the duets of Donny Hathaway and Roberta Flack.
"Dream" is a cool Christian contemporary album that Winans faithful following will definitely enjoy.— Chris Jones