An Australian flower company has created an "indestructible" rose just like the one from Disney's "Beauty and the Beast." You don't have to water it. It doesn't need sun. And it's a real, natural flower. No synthetic stuff here.
Well. Almost natural.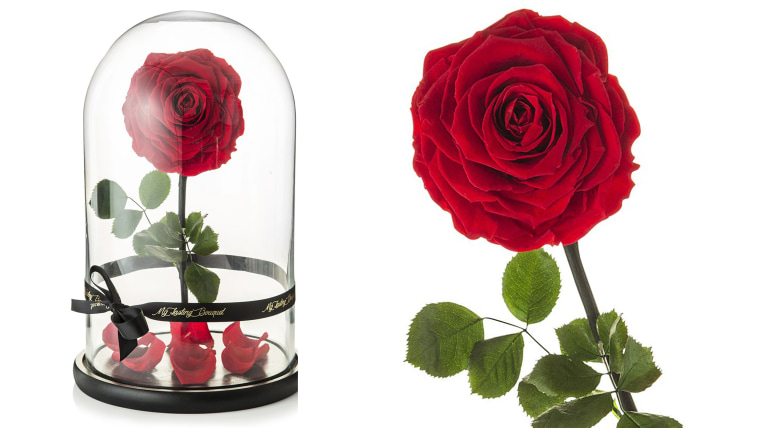 "My Lasting Bouquet roses are real roses that have been treated with special solution that stops the growth of the roses at their peak," the website says. "Our luxury roses maintain their real soft touch and shape."
RELATED: 'Downton Abbey' actor Dan Stevens to star in 'Beauty and the Beast'
"Le Belle dome" is part of the Belle Collection, which includes a miniature version aptly dubbed "Le Bellé Mini."
It retails for — mon dieu! — $199.00. But almost every color is sold out (save for "rainbow" and "red," which is available for pre-order only), so even if you're down to spend your last paycheck on a Disney relic, you'll need to act fast.
In the meantime, if you're content to smell real flowers and use vases instead of domes to house them, we suggest you turn your attention instead to the trailer for the new live-action version of the film, which hits theaters in March 2017.