Pink is having a very happy Mother's Day, thanks in part to her loving husband, Carey Hart.
Her hubby took to Instagram earlier today to post an adorable pic of his wife and their son with a sweet message honoring the singer.
"Happy mamas day to this amazing woman," he wrote. "She is the most dedicated woman to her children, hands down. She puts her children before anything, and while on this crazy world tour; the kids NEVER go without mama time. I don't know how you do it baby, but I'm proud of you..."
Pink, 38, who graced the cover of People's The Beautiful issue earlier this year, and professional motocross racer Hart, 42, tied the knot in 2006. They have two children, 6-year-old Willow and 17-month-old Jameson.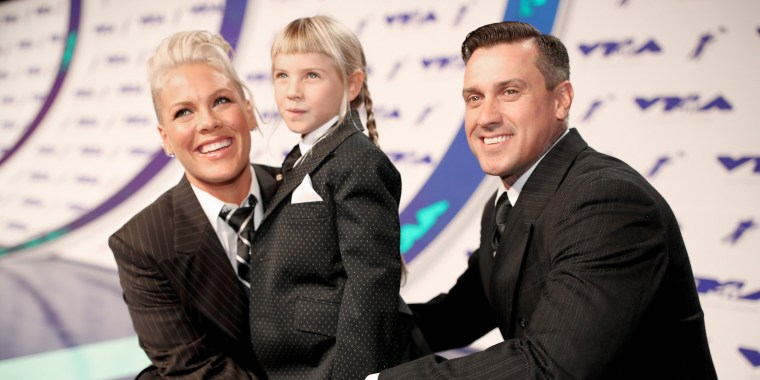 Hart stepped up and helped take care of the kids, posting a funny picture with his "two puppies." We're sure Pink appreciated the help!
It looks like Pink has a wonderfully supportive husband and family on Mother's Day (and every day). Here's hoping she enjoyed the much-deserved letter and down time.