While Rashida Jones is best known for getting laughs on the big and small screens, the actress has taken on a serious role as producer of a documentary called "Hot Girls Wanted."
The movie focuses on the lives of young women featured in so-called amateur porn films, and Jones stopped by TODAY Wednesday to share why she got involved with the project.
"I think porn is now prevalent," Jones explained. "I mean, it's almost part of our mainstream. It just felt like it was time to maybe investigate a little into the industry. It's a totally unregulated industry."
And she believes it's one that deceives its young stars.
"This particular part of the industry, amateur porn — which is not really amateur porn, it's just made to seem like amateurs are involved — they attract 18-year-old girls to come work with the promise of glamour and success and fame, to be big stars," she said. "And, you know, the reality's a little different from that."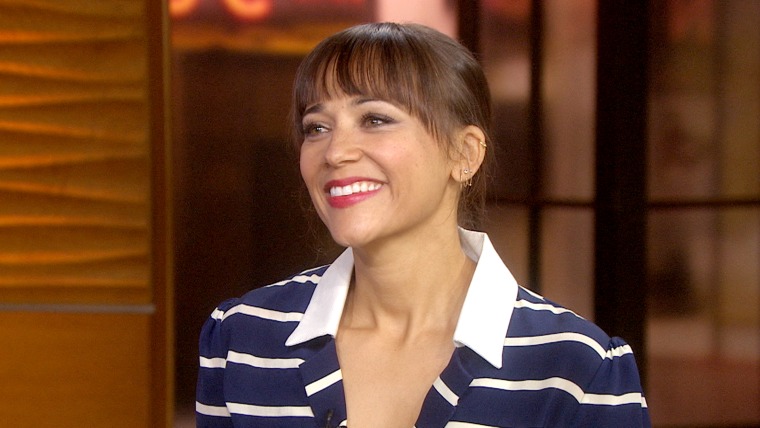 And one of the documentary's goals is to show that the women are a little different from what others might expect.
"This is not about people who come from broken homes to fill some hole in their heart," Jones said. "I mean, these girls have great families and boyfriends. It's now just kind of an acceptable way to make fast money, really."
Watch the interview to see what else Jones has in the works, and you can see "Hot Girls Wanted" when it opens in theaters Friday.
Follow Ree Hines on Google+.