Raquel Leviss is breaking her silence around the biggest scandal to rock the Bravo show "Vanderpump Rules" in recent memory.
To catch you up on the "Vanderpump" drama, Leviss had an alleged months-long affair with co-star Tom Sandoval beginning in 2022.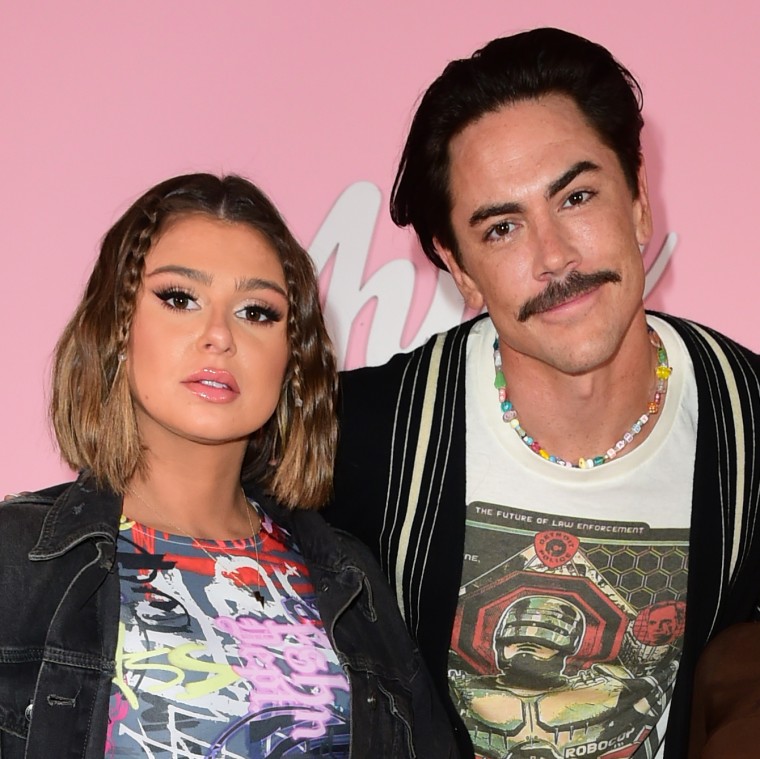 Sandoval, meanwhile, was in a relationship with co-star Ariana Madix since 2013, when the show premiered, until 2023, when they announced their breakup. "Vanderpump Rules" follows the staff of "Real Housewives of Beverly Hills" alum Lisa Vanderpump's restaurants.
On Wednesday, Leviss addressed the rumors in a lengthy statement shared with ET, and seemed to confirm the affair allegations were true.
"I want to apologize for my actions and my choices foremost to Ariana, and to my friends and the fans so invested in our relationships. There is no excuse, I am not a victim and I must own my actions and I deeply regret hurting Ariana," the former pageant queen wrote.
The 28-year-old went on to say that she is taking the time to work on herself right now.
"I am reflecting on my choices, speaking to a counselor and I am learning things about myself such as my patterns of codependency and addiction to being and feeling loved," she said.
Leviss said that she has historically sought "emotional validation through intimate connections that are not healthy without regard for my own well-being" and acknowledged that these relationships have "sometimes negatively affect(ed) others.
In her statement, Leviss also addressed the negative side of starring on a reality show.
"Although I chose to be on a reality show accepting the good and bad that comes with it, beyond my own actions I have been physically assaulted, lost friendships, received death threats and hate emails in addition to having had my privacy violated," she wrote.
With the help of a counselor, Leviss said she hopes to "end my unhealthy behavioral cycle, learn to set stronger emotional boundaries and learn to protect my mental health."
"I don't expect sympathy, understanding or forgiveness. Right now I must focus on my own health and well-being and as I strive to be a better person moving forward, I will prioritize my mental health and learn from my mistakes," she concluded.
Sandoval previously spoke out in two statements, both shared on Isntagram.
"I want to first and foremost apologize to everyone I've hurt through this process," he began in the second one, shared on March 7. "Most of all, I want to apologize to Ariana. I made mistakes, I was selfish, and made reckless decisions that hurt somebody I love. No one deserves to feel that pain so traumatically and publicly."
He continued: "I can only imagine how devastating this has been for Ariana and everyone around us. I feel really horrible about that. My biggest regret is that I dishonored Ariana. I never meant to disappoint so many people, including our loving families and friends."
In a previous statement, Sandoval asked fans of the show to be respectful to the staff at his restaurants, TomTom and Schwartz & Sandy's, in the wake of the scandal.
"Hey, I fully understand and deserve ur anger & disappointment towards me, but please leave Schwartz my friends and family out of this situation," he wrote and referenced his friend and business partner, Tom Schwartz. "Schwartz specifically only found out about this very recently, and most definitely did not condone my actions. This was a very personal thing."