TV talk shows tape special episodes away from their home bases all the time. But Jimmy Fallon, the man who's having almost an illegal amount of fun as host of "The Tonight Show," decided to put a special retro spin on his show's weeklong visit to Los Angeles.
On Monday night, he opened his show not with its usual New York-scape introduction, but with a spot-on recreation of the bouncy intro to the 1990s show that made rapper Will Smith into a bona fide star, "The Fresh Prince of Bel-Air."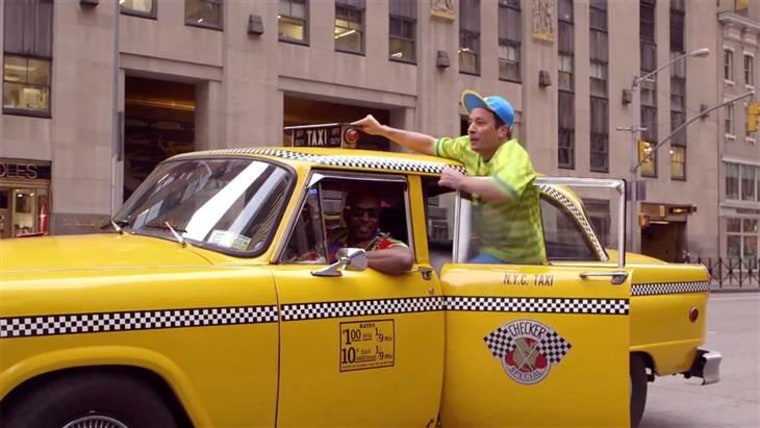 College Humor may have attempted this back in 2012, mashing up the "Fresh Prince" opening with "Downton Abbey," but did they have special cameos by Alfonso Ribeiro (decked out in classic pastel sweater tossed over his shoulders) or DJ Jazzy Jeff (the other half of Smith's rapping duo)? Or The Roots? They most positively did not.
Be sure to check out the whole delightful introduction:
And for more fun, here's the original!