Growing up in Baton Rouge, La., "American Idol" judge Randy Jackson and his family lived by the motto, "If it tastes good, it must be good for you." A meal wasn't a meal unless it included several courses of Southern-fried goodness. Jackson continued his unhealthy eating habits, and watched his weight increase drastically. Over the next decade, he tried every fad diet out there, but it wasn't until he found himself in the emergency room being diagnosed with diabetes that he realized he needed to take control of his health for good. In "Body With Soul," Jackson writes about his struggle and provides tips for those dealing with or headed toward diabetes. An excerpt.
"I'll meet you at the emergency room."
There are a few things you hope you'll never hear a doctor say, and that is definitely one of them. But there I was, on an otherwise uneventful day back in 1999, listening to those very same words over the phone. Actually, I was a little relieved. For five long days I had been feeling sick in the craziest kind of way — extremely tired, extremely thirsty, all sweaty and dizzy. It felt like I had a really bad cold or the flu, and although I had taken everything from aspirin to cold medicine to try and make myself feel better, nothing had helped. At least now I was going to find out what was wrong with me, even if it meant a trip to the hospital. "Let's see what's going on," said my doctor.
What was going on, it turned out, was diabetes.
My wife, Erika, and I drove over to the hospital and waited for my doctor to arrive. If you've ever been to the emergency room, you know it's a nasty place with all kinds of frightening stuff going on. In comparison with some of the casualties coming in — broken arms, bleeding heads — I thought my situation was pretty mild. I figured I'd breeze in and out of there, maybe with a prescription for antibiotics or something simple like that. When my doctor got to the hospital, Erika and I were whisked off to a room, and the nurses went to work, checking my blood pressure and sticking me with needles. My doctor had ordered a series of tests, including one that would determine the level of sugar in my blood. A short time later, I got the bad news. "It's kind of what I thought," my doctor told me. "You have type 2 diabetes. Your blood sugar is over 500."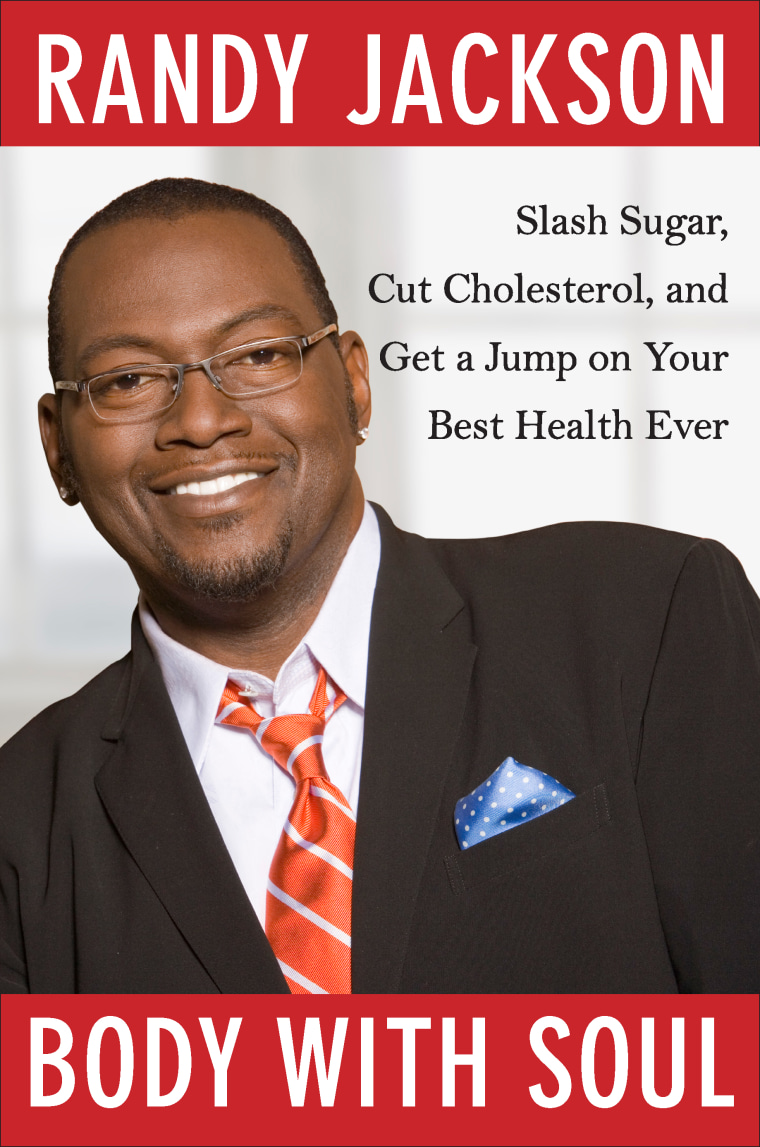 To give you some idea of how scary that is, normal blood sugar readings are in the low hundreds. Mine was five times that. Damn, I had that "sugar." That's what they call diabetes where I come from: sugar. I could hear them now. "Boy, you got that sugar."
I shouldn't have been shocked to learn that I had diabetes, but I was. Yes, I was carrying about 350 pounds on my five-foot-eleven frame and both my parents had had the disease, two factors that put you at risk for type 2 diabetes. But these things always happen to somebody else, right? Even though, over the years, doctors had told me to watch it, to eat better and exercise more, I was really only listening to one voice — my own. And I was telling myself solely what I wanted to hear, which was that I was doing okay. I'd look in the mirror but not accept what I saw. "You're still hot!" I'd tell myself. But here's the reality: the route I was traveling on had a big, red, blinking sign by the side of the road, reading "Diabetes Ahead — Take the Detour!" Still, I just kept on driving in the same direction I always had.
There are certain words that can rock your world: I do. It's a girl. This is American Idol. You have diabetes. For me that last one has been both a blessing and a curse. It's a curse to be saddled with a disease that's life threatening and that you can't completely get rid of (though you can certainly manage it). But it's a blessing to get that huge wake-up call. After that day in the ER when my doctor burst the bubble I'd been living in, I couldn't lie to myself anymore. Right then and there I began my journey toward better health. I had to. It was a long journey, with lots of ups and downs, and it's not over yet — that's the thing you've got to understand, it's never over — but I have lost one hundred pounds and my diabetes is under control. I don't take any medication at all. And if I'm ever feeling fed up with the whole damn thing, all I've got to do is switch on American Idol Rewind, the show that recaps past seasons of American Idol. When I see my old self, I'm like, "Whoa, what was I thinking?!"
Maybe if I knew what was going on inside my body I would have acted faster, but diabetes creeps up on you. Like I said, I had two of the most obvious risk factors — being way overweight and having a family history of the disease — but I never really felt sick until that fatal week. Unless you're really in tune with your body, it's hard to know that your blood sugar is in the danger zone. A lot of people never figure it out until they, like me, end up in the emergency room. Statistics show that right now about one-third of the approximately 21 million Americans who have diabetes aren't even aware of it. That's a lot of "sugar" going undiagnosed.
Most people know me as a man on a mission to find the next American Idol. But after going through my own health scare, then dropping all those extra pounds, I've become a man on a mission to get Americans to improve their eating habits and get regular exercise. I established the Randy Jackson Childhood Obesity Foundation and signed on as a spokesman for the American Heart Association's Heart of Diabetes campaign, a drive to help people with type 2 diabetes manage the disease and understand its connection to cardiovascular disease (check it out: www.iknowdiabetes.org).
If you can believe it, of the 21 million Americans who have diabetes, an estimated two-thirds of them will die of heart attack or stroke. Isn't that amazing? What's even more amazing is that more people probably know who Kelly Clarkson is than realize that diabetes is connected to cardiovascular disease and stroke. Having high blood sugar is destructive to the body in many ways, and one of those ways is that it causes fatty deposits to build up on the insides of the blood vessels. Those clogged vessels can then block the flow of blood to the heart, causing a heart attack, or to the brain, causing a stroke. Either way, it's a bad and potentially life-threatening deal.
What I want to do is help people who, like me, already have diabetes and also help people who are on the road to the disease or other weight-related diseases and health problems. If you are substantially overweight, there's a good chance that you are traveling in that direction. Yet by losing weight, eating more healthfully, and moving your body more, you can reverse course.
I want to spread the word that change, permanent change, is possible. I'm a new me, and I want you to be a new you. Even if you've had the same bad habits for ten, twenty, thirty years — I definitely did — you can get used to a healthier lifestyle. Old dawgs can learn new tricks. And you're talking to a dawg who tried everything in the past. Diets, liquid fasts, weight-loss medications, you name it, and none of them ever worked for long. But when I wound up in the hospital, I had to face up to why all those methods failed. Not to be overly dramatic, but it had really come down to a matter of life and death (or at least a life threatened by blindness, amputation, and the complications I mentioned earlier, heart disease and stroke). I had to figure out what would work for me, and ultimately I did. Now I want to tell you about it.
Excerpted from "Body With Soul: Slash Sugar, Cut Cholesterol, and Get a Jump on Your Best Health Ever," by Randy Jackson. Copyright (c) 2008, reprinted with permission from Penguin Group.