Last year was a pretty big one for singer/songwriter Rachel Platten, who inspired millions with her anthem "Fight Song."
So we were thrilled not to have to "fight" to have her back on TODAY Wednesday in honor of the release of her third album, "Wildfire." She stopped by the show to sing a handful of tunes, including "Speechless," "Fight Song" and "Stand By You."
MORE: Watch 7-year-old cancer patient sing 'Fight Song' with Rachel Platten
Platten may seem like a newcomer to the scene, but she's actually been making music for 15 years — and said she never wants to become jaded.
"I hope I'm never not pinching myself," she said. "I am so grateful, and so excited continually by all of these amazing things that have happened this year."
Staying true to herself in the face of only a small amount of recognition was tough, she said, but she got over it. "[Music] felt like it was too loud in my heart," she said. "I did a lot of charity with music, so I get to see the impact it would have, one-on-one. Who am I to say that's not enough?"
There's at least one plus that comes with big success: She's getting an upgrade in transportation for her next concert tour!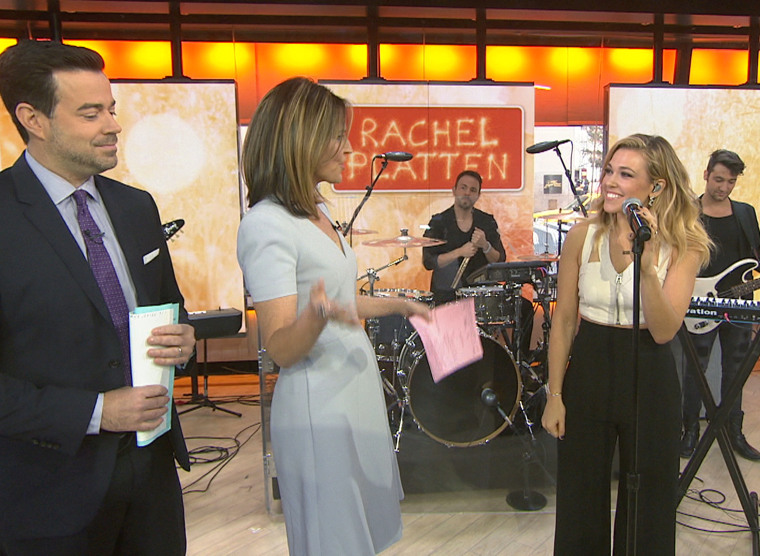 "I am so excited," she said. "I was in a van for a very long time. I owned a van — I still own the van — and I got to upgrade to a bus."
Carson Daly wondered if it was a good one, but she had to 'fess up: "I haven't seen it!"
We sense it'll be worthy of the singer.
Follow Randee Dawn on Twitter.