It's not even Throwback Thursday yet, but we've already got a flashback photo sure to stir up some summer-TV nostalgia.
On Sunday, actress Rachel Bilson celebrated the 15th anniversary of beach-based teen drama "The O.C" with this perfect cast shot.
You can almost hear the first notes of Phantom Planet's "California" as you look at the pic of Bilson with co-stars Mischa Barton, Adam Brody, Melinda Clarke, Peter Gallagher, Kelly Rowan and Ben McKenzie in their early-aughts fashions.
"15 year anniversary of The OC," she wrote in the caption on Instagram. "I can't believe it. I also can't believe I wore a skirt I got at a thrift shop as a shirt."
It's only a matter of time before that look comes back in style, but until then, looking back at it all left Bilson thinking of the years that have past.
Among the many hashtags she added to the post were #welcometotheOCb---- and #ifeelold.
The question is, does she and her fellow former "O.C'ers" feel like going back to the beach?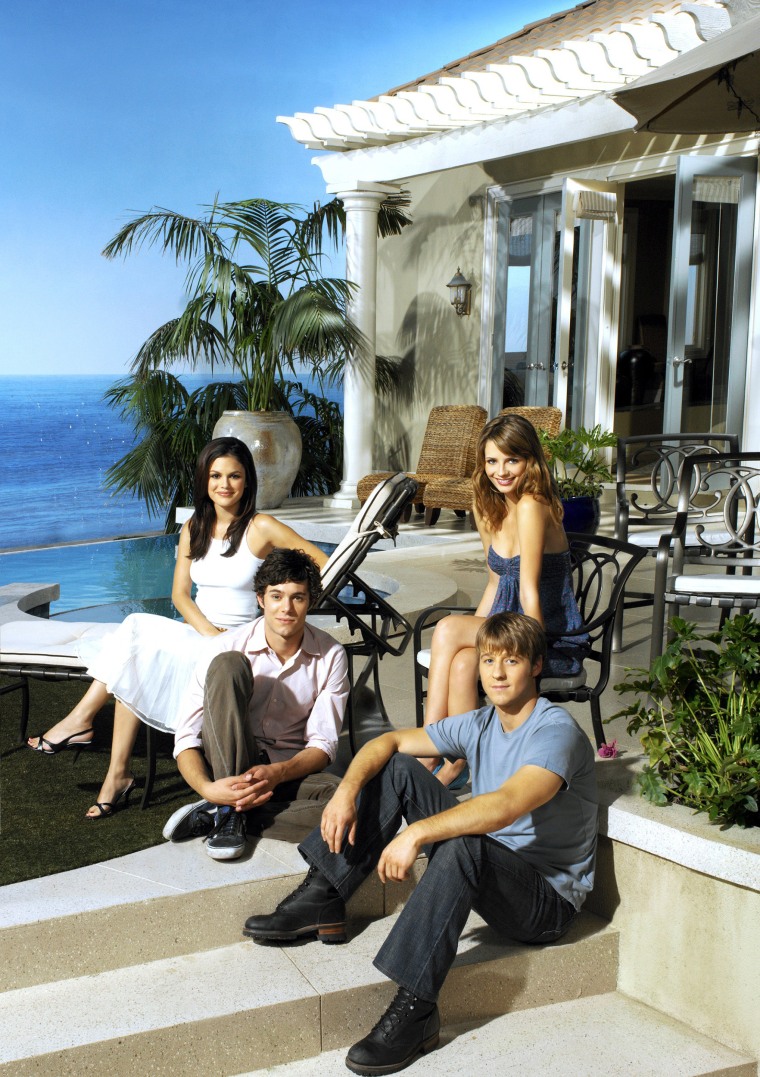 It's a prime time for prime-time reboots, with "Will & Grace" and "Fuller House" still entertaining fans and a do-over of "Buffy the Vampire Slayer" on the way. Heck, there are even hints at returns for "Frasier" and "The Office."
"I don't know what it would look like with our characters being old now," Bilson said when the topic came up in a chat with E! News last year.
Of course, the characters wouldn't be back at The Harbor School — unless they're teaching these days — but 30-somethings can still struggle with angst while living the lux life by the shore.
While nothing is planned yet, Bilson did say, "I'm always open to things."