We all know the lyrics to "Losing My Religion," the big hit by R.E.M. released 25 years ago: "That's me in the corner, that's me in the spotlight, losing my religion." The song catapulted the group into the international spotlight.
The fame that came with that was a new experience for singer Michael Stipe and his bandmates. So was the process for writing "Losing My Religion," featured on R.E.M.'s classic 1991 album "Out of Time."
"I wanted to write a song about unrequited love and about desire. And I had not written love songs up to that point. So this was kind of me stepping into what I considered to be the most clichéd of pop songs," Stipe told Willie Geist on Sunday TODAY.
Stipe noted that the song was not based on a personal experience, saying he rarely wrote about himself.
RELATED: Michael J. Fox slays guitar solo while jamming with Dave Matthews
"'That's me in the corner, that's me in the spotlight' was really about someone who's so shy, so intractably shy, a wallflower who's kind of forced forward into trying to express this feeling of love for someone, and failing miserably probably," he added with a laugh.
"Losing My Religion" didn't fail miserably — quite the opposite. The song and "Out of Time" were such a smashing success that they earned the band worldwide recognition. It was around that time, Stipe said, that he also earned a nickname from his bandmates: "Face."
"I couldn't go anywhere," Stipe said.
Bassist Mike Mills handled it all just fine, calling the period "a piece of cake." The truth was, he enjoyed it.
"It was very exciting to finally play that stuff and have so many people know the songs that you worked so hard to make," Mills told Geist.
R.E.M. broke up five years ago, but time has not run out on their music. In fact, "Out of Time" was just re-released to mark its 25th anniversary. You can hear demos of "Losing My Religion" in the new collection.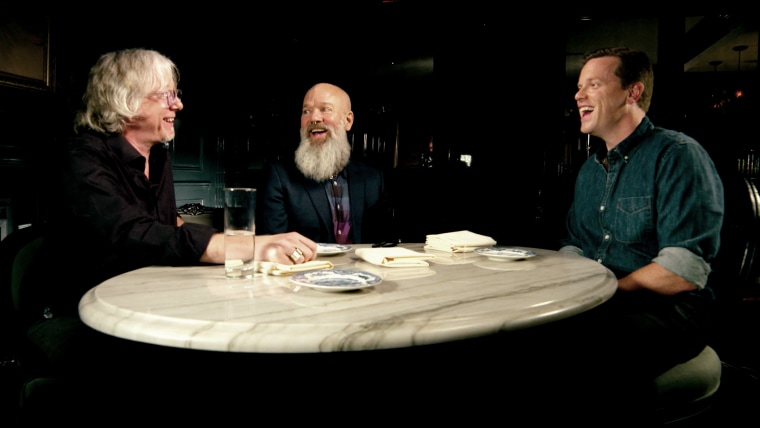 R.E.M. had a great run, selling more than 85 million albums worldwide and landing a spot in the Rock and Roll Hall of Fame. But after all this time, Stipe still can't believe what the band achieved.
RELATED: Jon Bon Jovi and wife reveal why their 27-year marriage works
"I cannot believe, number one, that I've accomplished that much in this little bit of time. And I don't feel like I've really done anything," he said. "But, number two, I really can't believe how lucky I am. I can't believe my life. It's a great life."
Follow Shane Lou on Twitter.