Queen Latifah's mother has died following a battle with heart disease.
"It is with a heavy heart that I share the news my mother, Rita Owens passed away today," the musician and actress revealed in a statement to TODAY.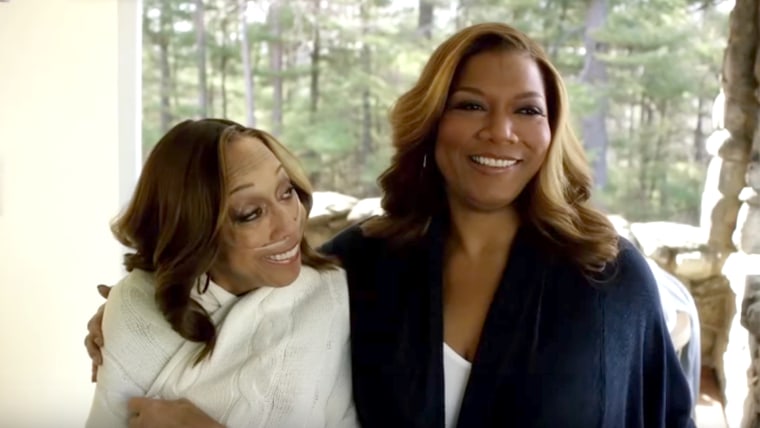 "Anyone that has ever met her knows what a bright light she was on this earth," Latifah continued. "She was gentle, but strong, sweet, but sassy, worldly but pragmatic, a woman of great faith and certainly the love of my life."
Latifah has opened up in interviews and on social media about how inspired she has been by the way her mother, a former teacher, changed her life after being diagnosed with heart failure.
"My mom is the strongest person I know," Latifah said in a public service announcement she and her mom filmed two years ago for the American Heart Association.
On Thursday, the entertainer shared a photo of her mother on Instagram, writing only "143," (shorthand for "I love you" based on the number of letters in each word) in the caption.
In her statement, Latifah said her mom had struggled with her heart condition for years.
"Her battle is now over. I am heart broken but know she is at peace," she said. "Thank you for your kindness, support and respect for our privacy at this time."
The entertainer ended the statement with her given name: "Much Love, Dana Owens (aka Queen Latif‎ah), forever Rita Owens' daughter."