At the age of 89, Queen Elizabeth II has reigned supreme in Britain for more than 63 years, and now the monarch really has something to show for it.
Celebrated Chinese artist Chen Dapeng recently unveiled a porcelain bust he created to commemorate her.
Or was he commemorating someone else?
According to the Telegraph, the artist spent three months and made 13 attempts before producing the finished bust of ... Is it Tom Hanks?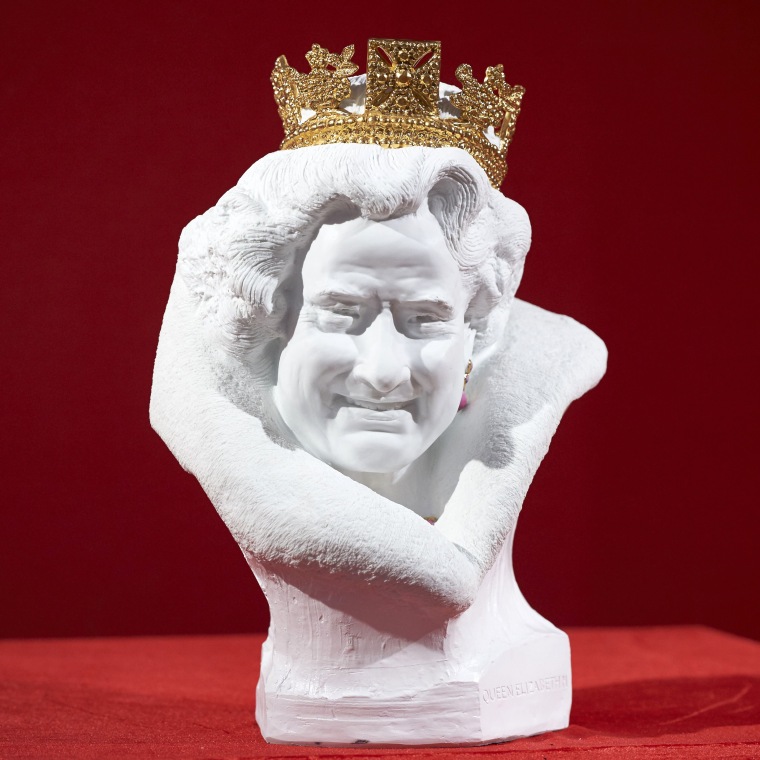 Yes, some believe Chen's remarkable creation — and it is remarkable, as it sets a record for largest single piece of Chinese white porcelain — bears more of a resemblance to the beloved actor than the British royal.
Telegraph art critic Mark Hudson said, "I'm afraid it doesn't really look like the queen, that's the first thing that strikes you," adding that it "ended up looking like Tom Hanks."
But a spokesperson for the artist doesn't agree.
MORE: Queen Elizabeth II becomes Britain's longest-reigning monarch: Her best celeb encounters
"Does Tom Hanks wear a gold crown?" the rep said in a comment to the Independent. "Come on!"
Well, there's no denying that.
The sculpture is currently on display at the Winter Art and Antiques Fair in West London.