Psy is back, and he's making us dance again!
The man behind the 2012 mega hit "Gangnam Style" has released his first new song since 2013, and let's just say it's the "Daddy" of all possible tunes by the South Korean artist.
In fact, the song is called "Daddy" and was released on Nov. 30. But it's the video, also released Monday, that has everyone talking (and just about 5 million views already on YouTube).
In the high-energy video, Psy is clearly the star, with his face superimposed on just about every male body in the clip, from a baby (yipes!) to a young boy who wows all the gals in his school (and the teacher), to a senior version of himself with a comb-over. Then everybody dances together!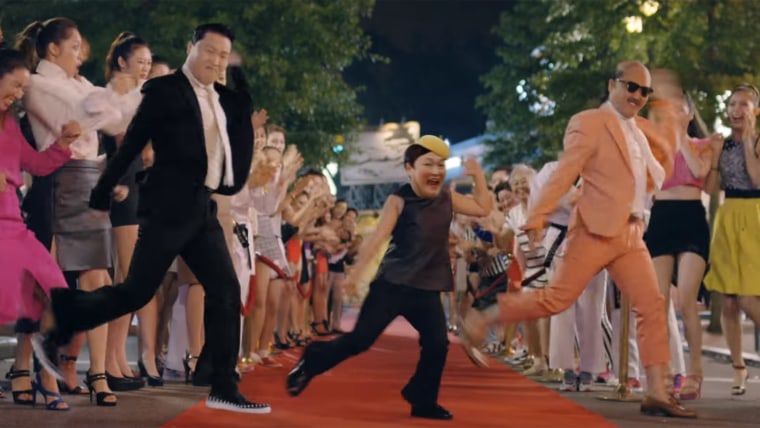 So why "Daddy"? The song makes it clear, again and again, as a female voice (South Korean singer CL) asks, "Where'd you get that body from?" He answers, "I got it from my daddy!" (Mom, perhaps, gave him his Gangnam style.)
MORE: 'Gangnam Style' breaks YouTube's view counter, Psy keeps dancing
Fans of Psy will recognize that style here: swinging-leg dance moves, auto-tuning, a mix of rap and singing in Korean and English. And the song is clearly on its way to becoming another hit for the musician.
Bonus: Psy also dropped another video for his funky single "Napal Baji" (which Billboard says translates roughly into "Bell Bottoms") — and that video also does not disappoint, either — particularly for fans of 1970s fashion.
Psy's new album (his first since 2010), "Chiljip PSY-Da," is set for release on Dec. 11.
Follow Randee Dawn on Twitter.