She's an actress, director, activist, and soon Angelina Jolie will have another role to add to that list — professor.
Well, visiting professor.
In the fall, Jolie will lead a master's class at the Center for Women, Peace and Security at the famed London School of Economics.
MORE: Brad Pitt, Angelina Jolie open up on marriage, health in rare interview
Jolie's expected to give lectures and take part in workshops related to women in conflict zones, something she knows about from her work with refugees as a United Nations goodwill ambassador and special envoy —and from her big screen work, as director on the 2011 Bosnian war film "In the Land of Blood and Honey."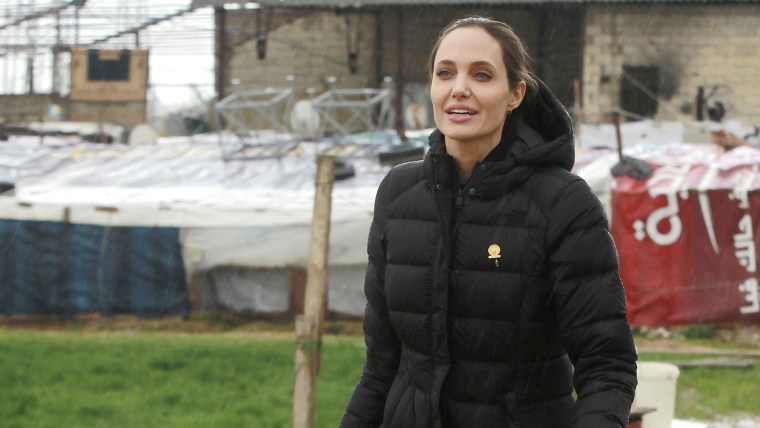 "I am looking forward to teaching and to learning from the students as well as to sharing my own experiences of working alongside governments and the United Nations," Jolie said in a statement.
MORE: Angelina Jolie reveals how marriage has changed life with Brad Pitt
But are students looking forward to it, too?
"I think it's gonna be a weird class, sitting there with Angelina Jolie," one male student told NBC News''s Kelly Cobiella with a laugh. "If it was me I couldn't really focus."
A female student remained optimistic, saying, "Let's see what she can do."
Jolie's new job is only temporary — and it's unpaid.
Follow Ree Hines on Twitter.