"Star Wars" stars Prince Harry and Prince William are joining their castmates on the red carpet.
The royal brothers, who filmed secret cameos as Stormtroopers in the highly anticipated "Star Wars: The Last Jedi," gathered with their co-stars at the film's European premiere at the Royal Albert Hall in London on Tuesday night.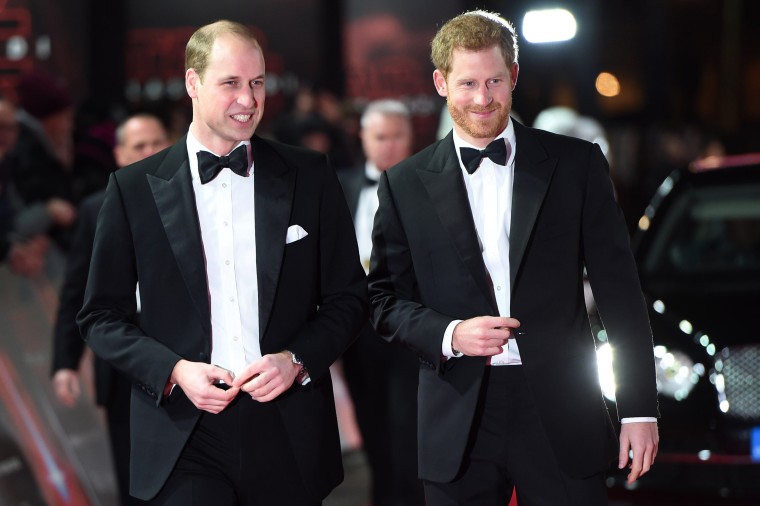 The princes looked dashing in tuxedos as they joined the film's stars, including Mark Hamill, Adam Driver, Daisy Ridley, John Boyega and Benicio Del Toro, at the premiere, with Kensington Palace tweeting photos and videos from the event throughout the evening.
"The Force is strong on this red carpet!" the palace quipped beneath a video of the royal thespians greeting the film's beloved droid BB-8 on the red carpet.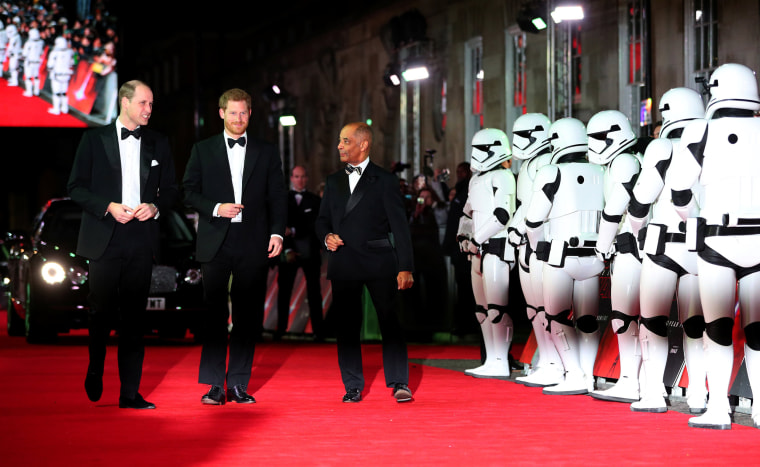 It was Boyega who recently confirmed that William and Harry filmed the secret cameos. The 25-year-old actor, who plays resistance fighter Finn, revealed during a November roundtable hosted by The Hollywood Reporter that he enjoyed having the princes on the set.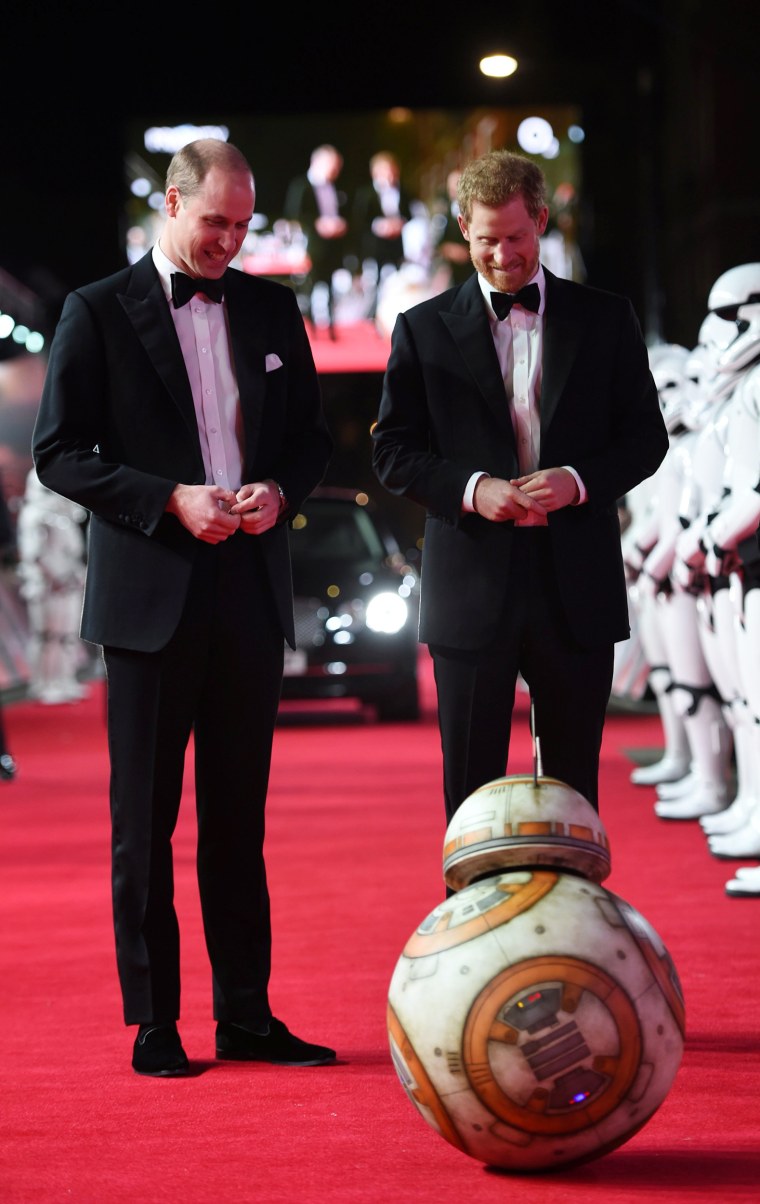 "It wasn't intimidating, it was fun," said Boyega, who appears in a scene with William and Harry. "I thought, like, 'Of course, it's "Star Wars," they're going to bring the royal family.' It felt fun. They were in Stormtrooper costumes."
London-born Boyega described shooting the scene as "a great experience."
Fans of the royal brothers know they're big-time "Star Wars" aficionados. In April 2016, the princes paid a much-ballyhooed visit to Pinewood Studios, where much of the new film was shot.
During their visit to the Pinewood set, the pair were given a tour by British actress Ridley, 25, who plays resistance fighter Rey.
They were also able to chat with Hamill, 66, who has played Jedi Master Luke Skywalker since the very first "Star Wars" film back in 1977.
The brothers even met lovable Wookiee Chewbacca, who seemed to form an instant kinship with Prince Harry.
And now, in a galaxy right here and now, the royal brothers are "Star Wars" stars themselves — and that's out of this world!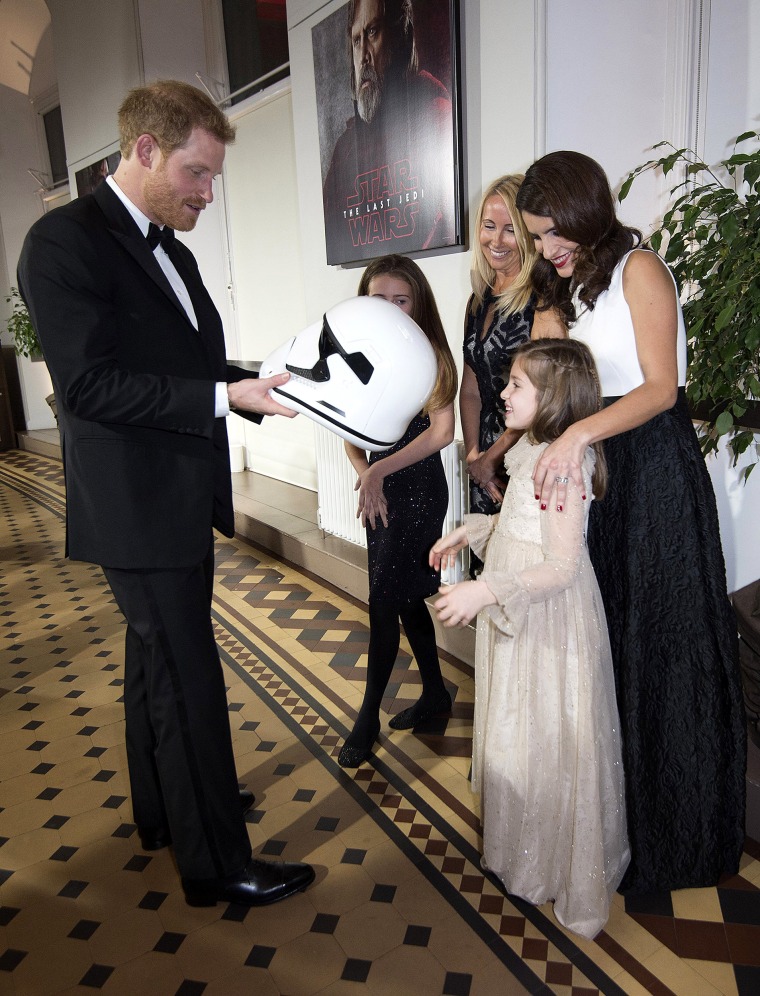 "Star Wars: The Last Jedi" opens in U.S. theaters this Friday.