We all have little surprises in us, and on Wednesday Tamron Hall had a great big purple one for everyone in the TODAY studio and watching at home.
"Prince and I, if you don't know already, are very close," she revealed. "We talk pretty much every day."
"Don't we all!" goggled Willie Geist.
And she proved it by getting the legendary performer on the phone to talk about his new album, "HITnRUN phase one" and tunes "1000 X's and O's" and "Free Urself"!
"Good morning, all," Prince began. "I have a question: Tamron, I heard you had a meltdown yesterday."
"Are you serious, Prince?" giggled Tamron. Then she proceeded to try to get the musician to comment on the various skills of her fellow TODAY's Take anchors, including Willie, Natalie Morales and Al Roker. Prince laid down some royal decrees: Al is funnier than he is, and Willie is probably a better basketball player.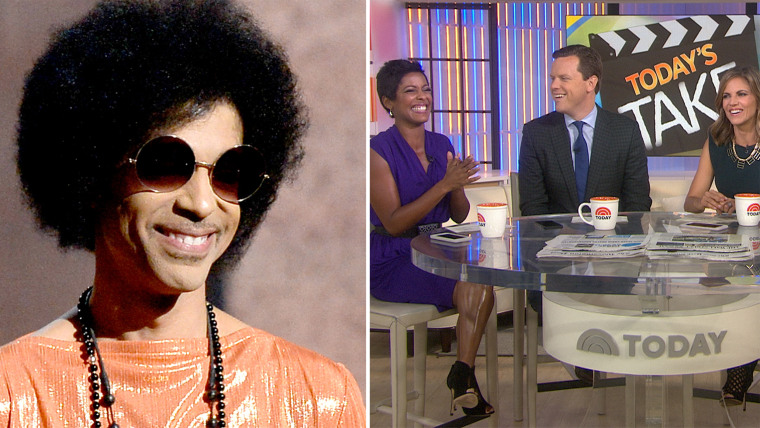 "I play ping-pong more than I play basketball," he said.
Alas, he did turn down a request from Tamron over whether TODAY could do a show live from his studio, Paisley Park. But he made up for it, suggesting he'd play on the show on one condition.
"Only if Willie can be in my band, because I just want to say one time, 'Hit me two times, Willie!'"
"Done, done, done!" cried Willie.
Later, Prince tweeted a note about the call, suggesting Tamron may have given him some creative ideas:
Stay tuned ....