Hello there, Prince Louis!
The 5-year-old son of the Prince and Princess of Wales just made his first official royal appearance alongside his siblings, Princess Charlotte, 8, and Prince George, 9. 
While Louis has been spotted at royal events before, including his grandfather's coronation on May 6, this was the first working royal visit he made with his family. 
The young prince's first official engagement was a kid-friendly event, volunteering at the 3rd Upton Scouts Hut in Slough, a town west of London.
Louis approached his big day with gusto — and some adorable facial expressions.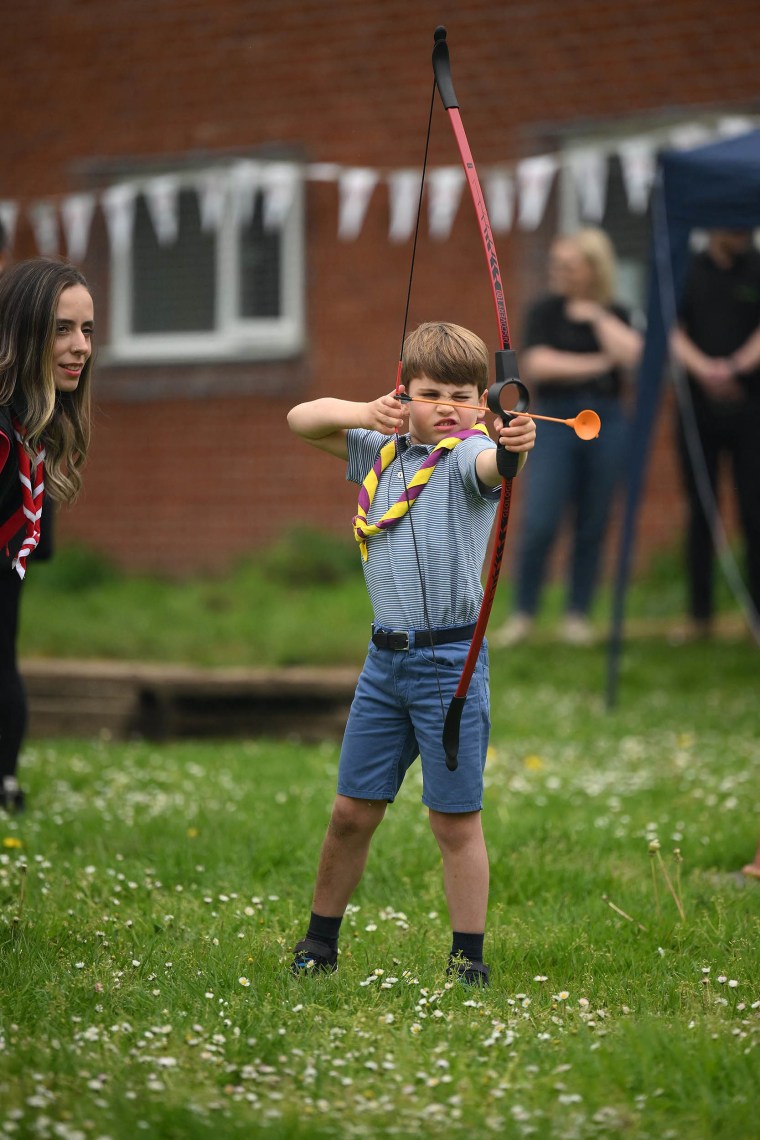 He wrinkled his nose in concentration as he tried his hand at archery, using a bow that was taller than him.
The prince also offered some hands-on help, looking serious as he pushed a wheelbarrow across the grass.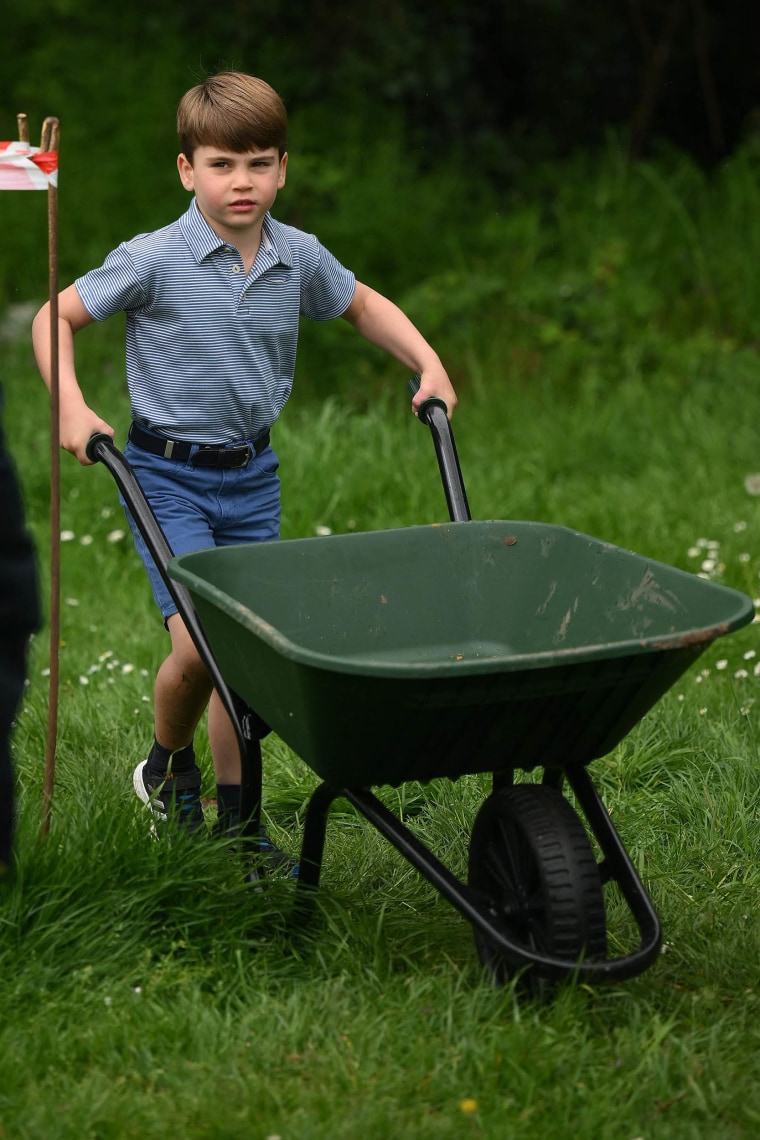 Louis took a break from his hard work to enjoy some toasted marshmallows with his parents and siblings.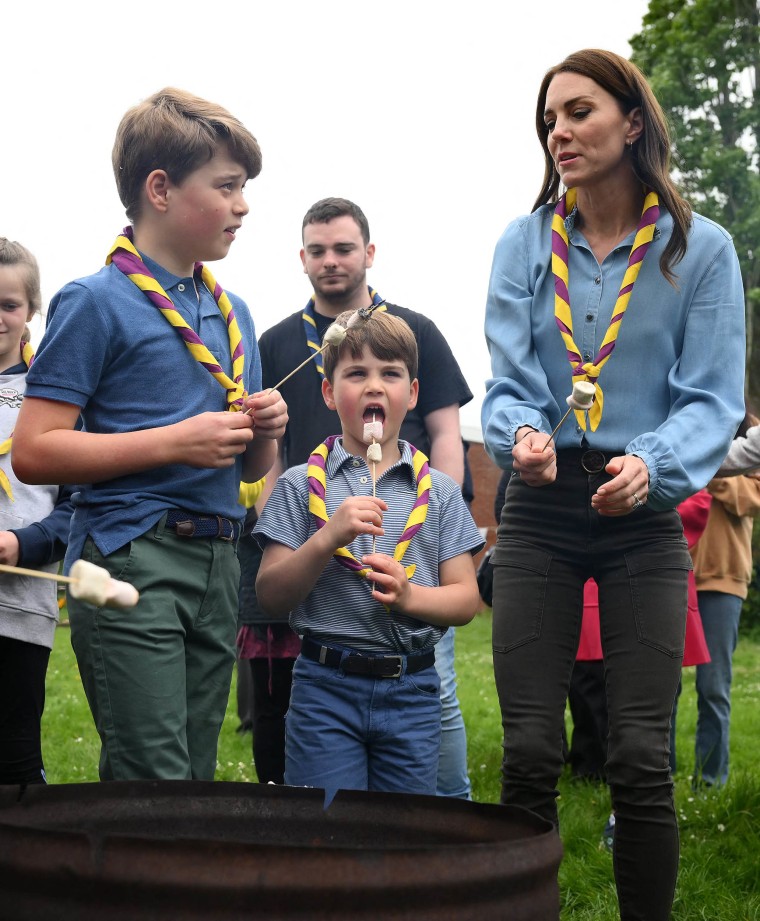 In an cute video clip posted on Twitter by Victoria Ward, a royal correspondent for Britain's Telegraph newspaper, the young prince tried to grab a marshmallow from his mother, who pulled it out of his reach.
"What do you say?" the former Kate Middleton could be heard asking her son, as someone else offered him a s'more.
He appeared to say thank you before chomping down on the s'more and walking off into the grass, clearly in marshmallow heaven.
This royal visit was part of The Big Help Out, a national day of volunteering in the United Kingdom organized in honor of the coronation of King Charles III.
This Scouts volunteering event held a special significance for the Princess of Wales, who has served as Joint President of the Scouts since 2020.
It's been a jam-packed few days for Louis, who turned 5 on April 23. He brought some levity to the May 6 coronation proceedings at Westminster Abbey with his usual adorable antics. 
At one point during the two-hour-long ceremony, he let out a big yawn. At other times he could be seen whispering something to his sister, or else craning his neck upward, taking a peek at the abbey's impressive ceiling.