Prince Harry said he fell in love "so incredibly quickly" with American actress Meghan Markle that he knew the two were meant to spend their lives together, the royal heir revealed during the couple's first interview following news of their engagement on Monday.
"(It) was sort of confirmation to me that all the stars were aligned," Harry said in a BBC interview sitting next to Markle, who held his hand in both of hers throughout the entire conversation. "Everything was just perfect. It was this beautiful woman just sort of literally tripped and fell into my life."
Markle said Harry proposed during a "cozy" night in at his Kensington Palace apartment, where the two were roasting a chicken.
"A standard typical night for us," Harry added.
"It was just an amazing surprise. It was so sweet and natural and very romantic. He got on one knee," said Markle, who immediately accepted.
"As a matter of fact, I could barely let you finish proposing. I said, 'Can I say yes now?'" she recalled.
"It was a really nice moment. It was just the two of us," he said, looking at Markle. "And I think I managed to catch you by surprise as well."
Harry, 33, and Markle, 36, met in early July 2016 on a blind date set up by a mutual friend. The prince had never heard of the actress, who in turn knew only superficially about the royal.
The two hit it off during two back-to-back dates in London before the royal convinced Markle, who lived and worked in Toronto, to come with him on a trip to Botswana several weeks later.
"We camped out with each other under the stars," Harry said of their five days together, which he described as "absolutely fantastic."
The prince proposed to his girlfriend earlier this month with a ring he designed himself that features a pair of diamonds from the personal collection of his late mother, Princess Diana, "to make sure that she's with us on this crazy journey together."
The Princess of Wales died when Harry was 12, but the prince said he's certain his mother would "probably be best friends with Meghan."
"They'd be as thick of thieves, without question," he said. "I think she would be over the moon, jumping up and down, so excited for me."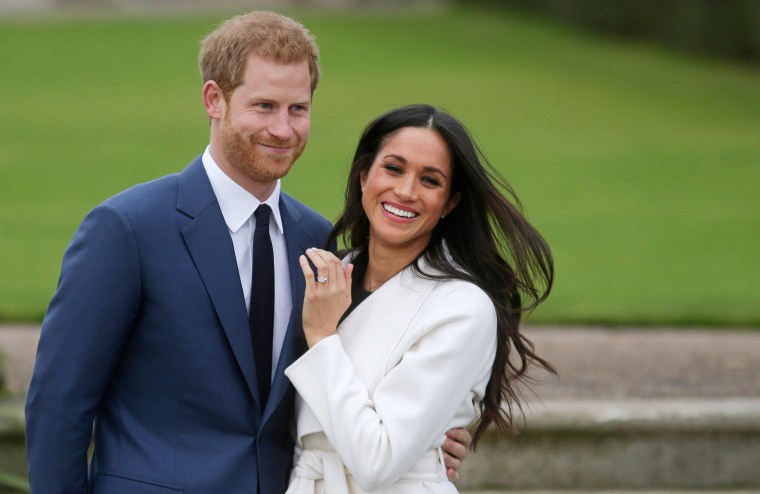 Harry said his mother's absence is especially striking during this joyous occasion.
"It is days like today when I really miss having her around and miss being able to share the happy news," he said.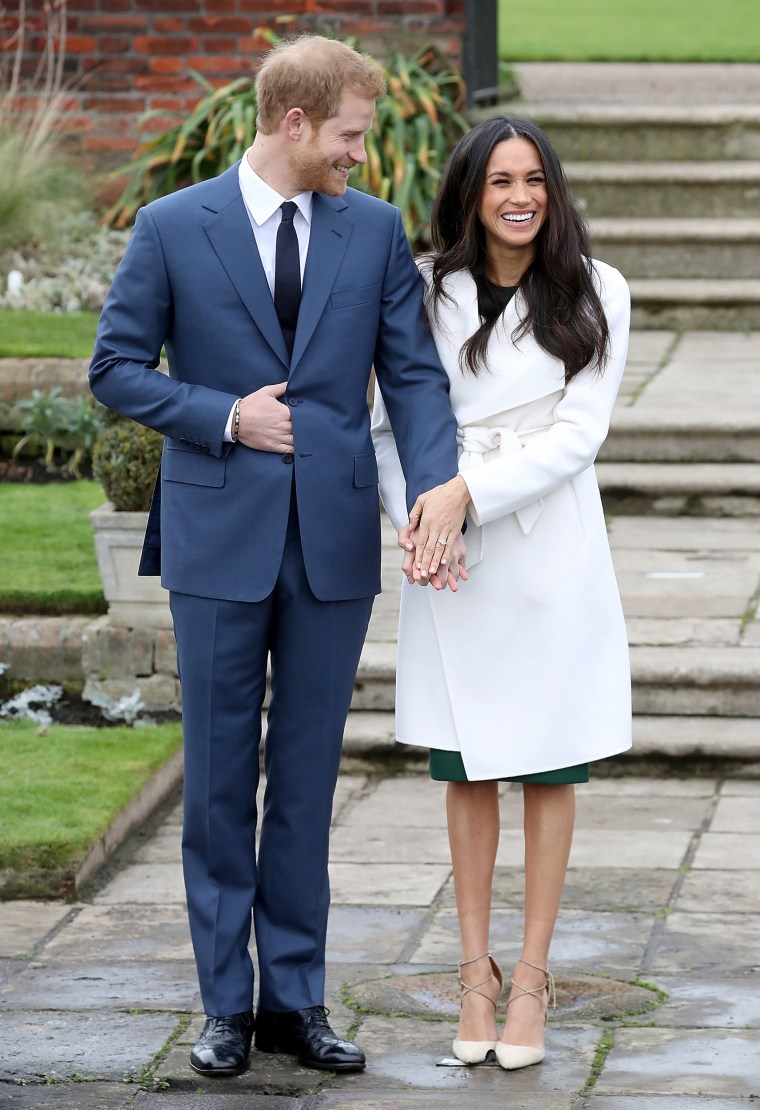 Markle said she has met with all of Harry's immediate family, including several meetings with his grandmother Queen Elizabeth.
"She's an incredible woman," Markle said.
The California native, who moved to Toronto to film the television series "Suits," said she's gotten to know the royal family quite well during their time together and said she also has met the relatives from his mother's side, too.
"The family has been great and over the past year and a half, we've just had a really nice time getting to know them and progressively helping making me feel a part of, not just the institution, but also part of the family," she said.
The pair plan to get married next spring and will live in Nottingham Cottage inside Kensington Palace.
Asked about having children, Harry joked, "not currently, no," before saying the couple hoped to one day.
"One step at a time," he said. "And hopefully we'll start a family in the near future."