Prince Harry and his bride-to-be, Meghan Markle, can't seem to get enough of each other.
And being in public doesn't stop the royal couple from showing affection — something we rarely see from Prince William and Catherine, Duchess of Cambridge.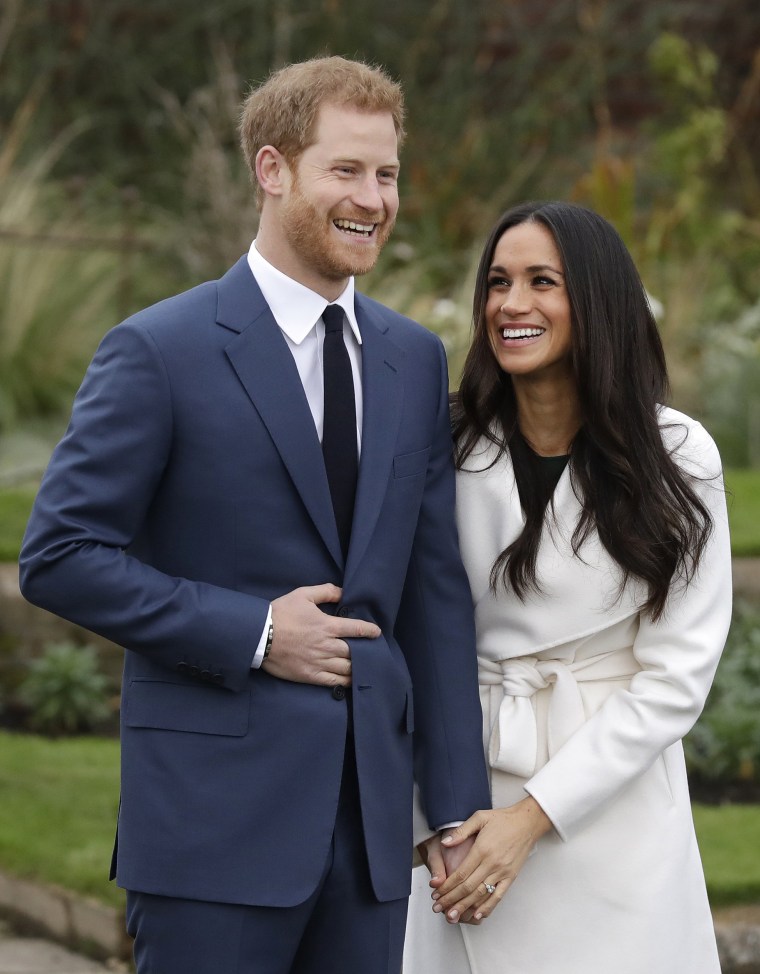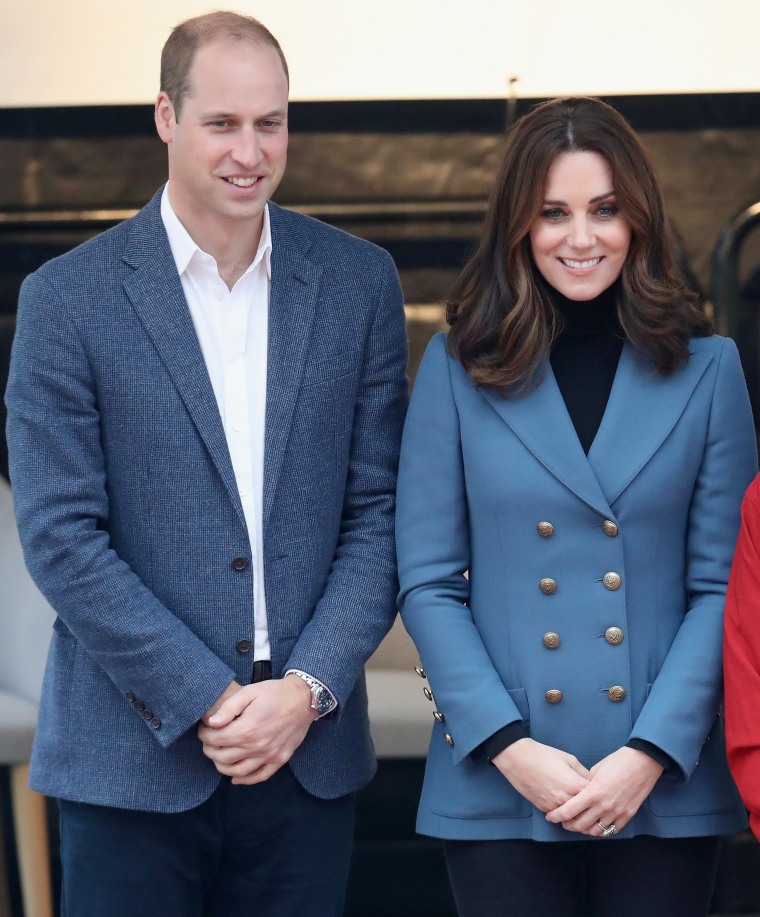 "There are no rules about this, there's just precedent," British monarch expert and Boston University history professor Arianne Chernock told TODAY. "The next generation of royals are more willing to push the boundaries, to push the monarchy as part of a broader modernizing strategy."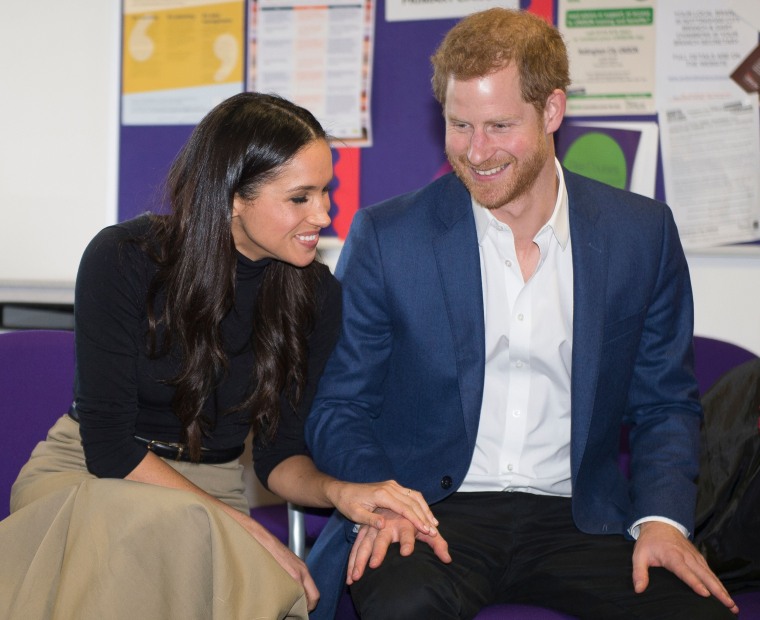 Markle and the prince have no problem locking arms, holding hands or even stealing smooches in public. (Harry hasn't shied away from PDA with past flames.)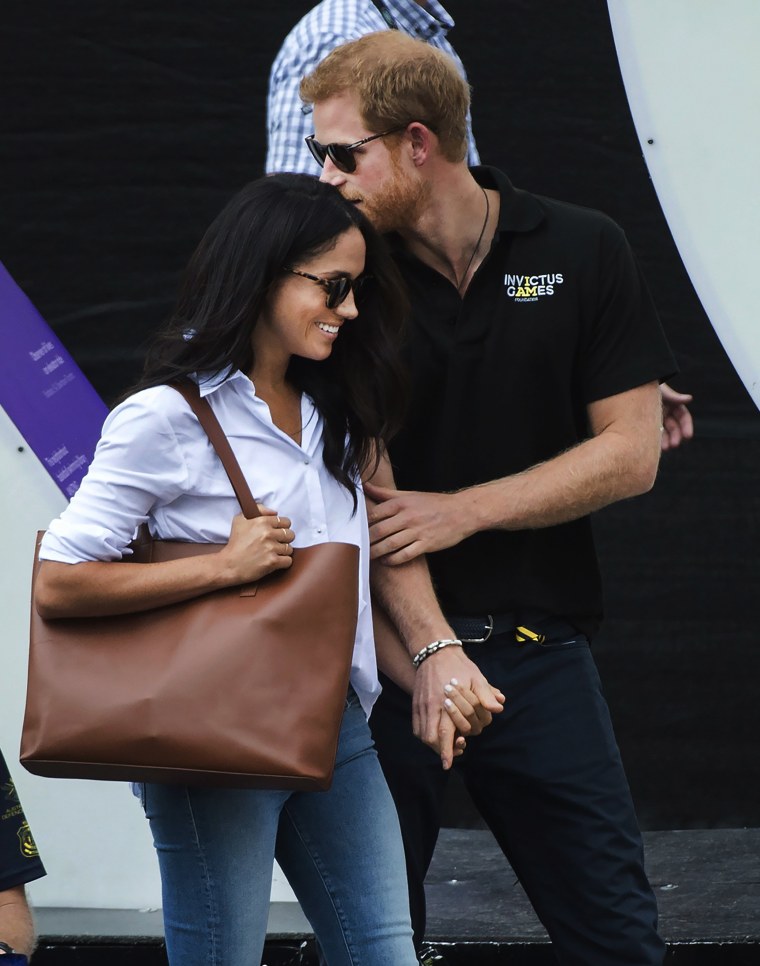 From not holding hands in public to avoiding flashy nail polish and bare legs, there seems to be a lot of unwritten rules of royalty. Harry and Markle appear to be writing their own rules.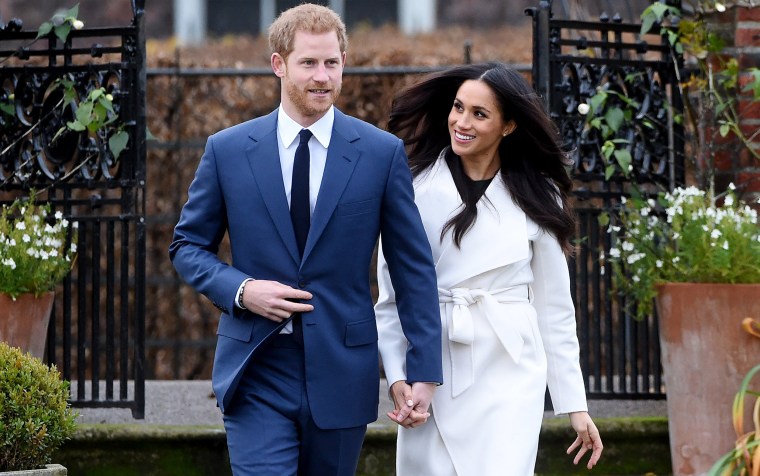 Chernock sees these public displays of affection as a way of furthering a multicultural, inclusive vision of Britain. "It showcases the best version of Britain, the fact that this has been more or less embraced."
Harry, 33, and Markle, 36, met in July 2016 on a blind date set up by a mutual friend. They announced their engagement Monday, and attended their first royal event together as a couple on Friday. The couple plan to hold a May wedding at St. George's Chapel inside Windsor Castle.