The Duke and Duchess of Sussex had a little one-on-one time while watching some basketball in Los Angeles on Monday night.
Prince Harry, 38, and the former Meghan Markle, 41, were spotted in the crowd at the Crypto.com Arena in Los Angeles as the LA Lakers faced off against the Memphis Grizzlies.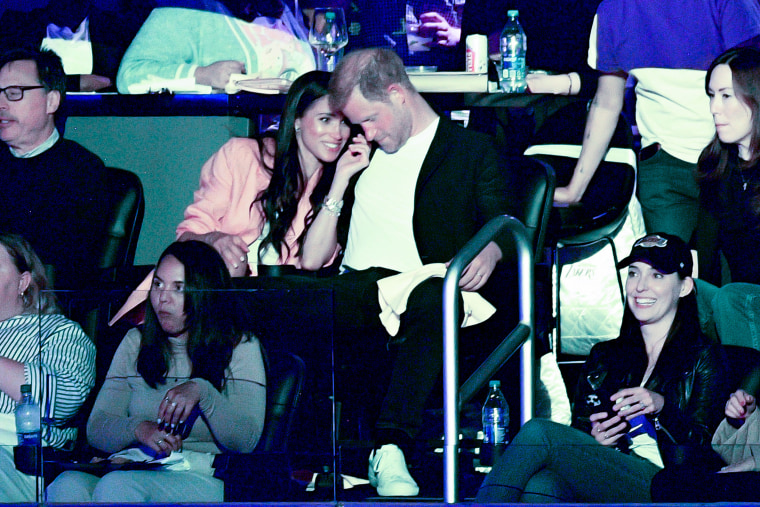 The royal couple shared a sweet moment in the stands, with Meghan smiling and leaning into her husband for a quick canoodle.
The duke and duchess were also captured on the Jumbotron at one point, the NBA revealed in an Instagram reel.
Meghan grinned and waved, while Harry gave a playful wince as he appeared to realize a moment later that they were in the spotlight.
The couple's courtside appearance comes in the lead-up to the coronation of Harry's father, King Charles III, on May 6.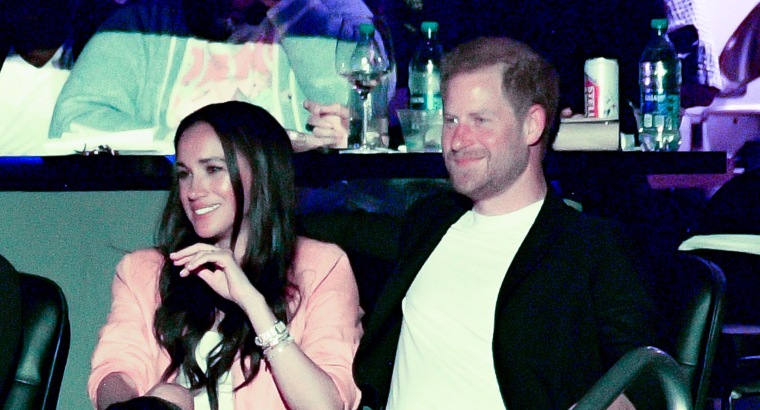 Buckingham Palace confirmed earlier this month that while Harry will attend the ceremony at Westminster Abbey in London, Meghan will stay at home with the couple's children, Lilibet, 1, and Archie, who will turn 4 on the day of the coronation. 
The royal couple recently shot down a report about why Meghan is not attending her father-in-law's crowning.
A piece in Britain's Telegraph newspaper cited an anonymous source as saying that Meghan was not attending the coronation because she was unsatisfied with King Charles' response to a letter she allegedly wrote him two years ago. 
A spokesperson for the duke and duchess denied this claim in a statement to NBC News.
"The Duchess of Sussex is going about her life in the present, not thinking about correspondence from two years ago related to conversations from four years ago," the spokesperson said.
"Any suggestion otherwise is false and frankly ridiculous," the statement continued. "We encourage tabloid media and various royal correspondents to stop the exhausting circus that they alone are creating."