Prince Harry continued to demonstrate his knack for working with kids, and an ability to melt the hearts of their parents, as he worked a room full of children during a charity gala benefiting seriously ill youth and the people who take care of them.
The 32-year-old royal told jokes and handed out hugs to children attending Monday night's WellChild Awards, an annual event that recognizes the courage of children, their caregivers and youth who help attend to sick loved ones.
RELATED: Prince George, Princess Charlotte adorably attend garden party for military families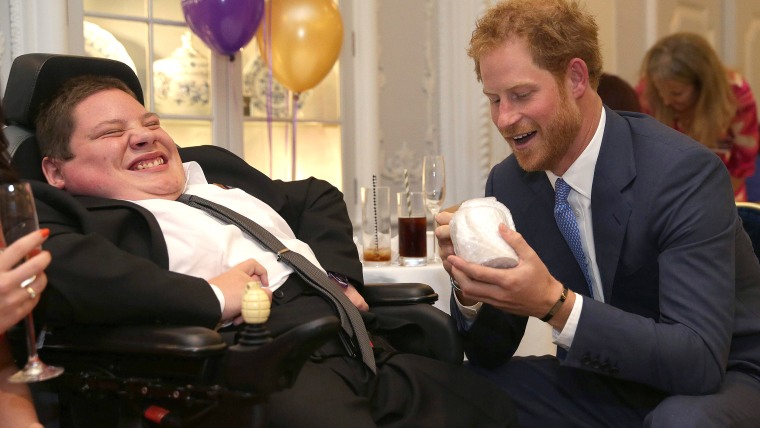 Harry recognized the courage of one of the award recipients, 5-year-old Ollie Carroll, who has Batten disease. The extremely rare neurodegenerative disorder prevents the boy from being able to stand by himself, but with help from his mother, Ollie rose to his feet to give the prince an embrace.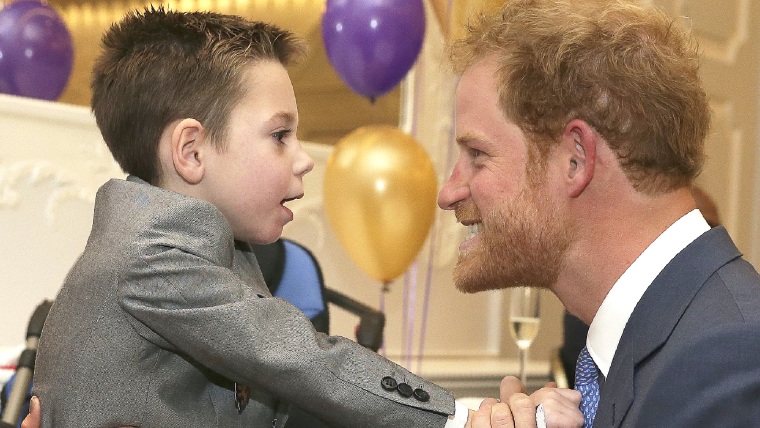 Harry also spent time speaking with 10-year-old Jessica Davis, who received one of the "Young Hero" awards given to children who help care for sick loved ones. Jessica's mother has multiple sclerosis, and she also has a brother with autism whom she finds "really embarrassing" at times, she told the prince.
Harry told Jessica he could relate, explaining that, "Prince William was embarrassing all the time."
RELATED: Duchess Kate stuns in red gown with asymmetical neckline on trip to Canada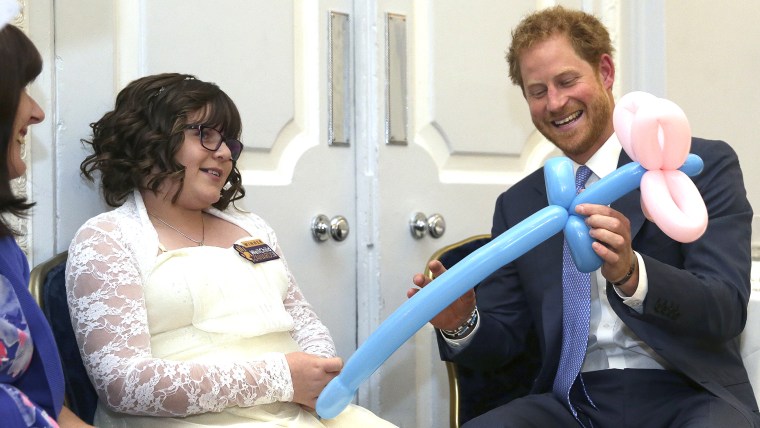 The prince is a patron of the WellChild charity, which holds an award ceremony every year to recognize the courage of children living with serious illnesses and the numerous family members, volunteers and medical professionals who help them.
During his speech, Harry congratulated the youth for their strength and joked about being "upstaged once again by the younger generation."
He also said he was "profoundly moved" by the individuals he met and the stories they shared.
RELATED: Prince Harry credits army sergeant for building his confidence after mom's death
"It is one of those moments in life when you are left in awe at the strength of human character, particularly amongst those so young," he said. "Watching these children and young people face challenges with such determination, positivity and good humor, never fails to take my breath away."