We're all bound to make the occasional blunder at work — send an email to the wrong person, blow a deadline, miss a meeting, accidentally give away $21,960 car. Um.
OK, that last one isn't really the sort of thing most of us have to worry about, but then again, most of us aren't Manuela Arbeláez. She's a model on "The Price Is Right," and a small mistake on Thursday's show meant a big win for one player.
Contestant Andrea had three chances to guess the right price of a new Hyundai Sonata SE out of five price tags on the big board. But when Arbeláez pulled back one tag to reveal that the first guess was wrong, she went on to randomly pull back another tag — the winning one.
Oops!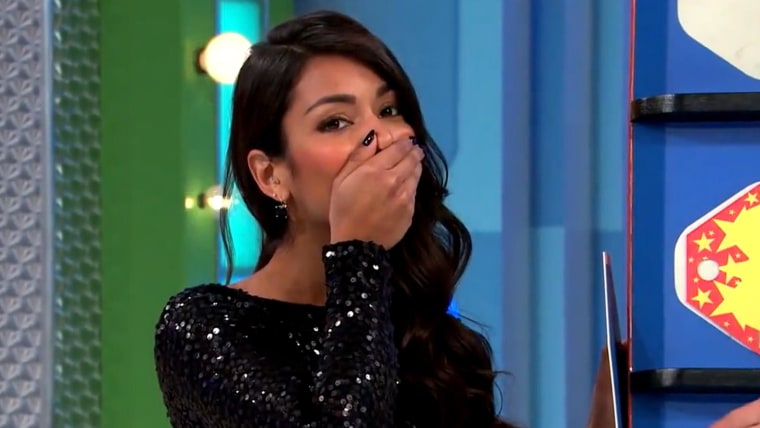 Arbeláez immediately realized what she'd done and looked positively horrified, covering her face and eventually hiding behind the big board. As for Andrea, she shouted, "I won it!" Host Drew Carey just laughed before agreeing with the happy contestant.
But don't worry about Arbeláez! Sure, she made a mistake, but no one is holding it against her.
In fact, now that some time has passed, she's even found the humor in it all.
So it seems that Andrea wasn't the only winner that day.
Follow Ree Hines on Google+.